AIIMS Bhopal notifies on physical classes for MBBS, BSc Nursing Students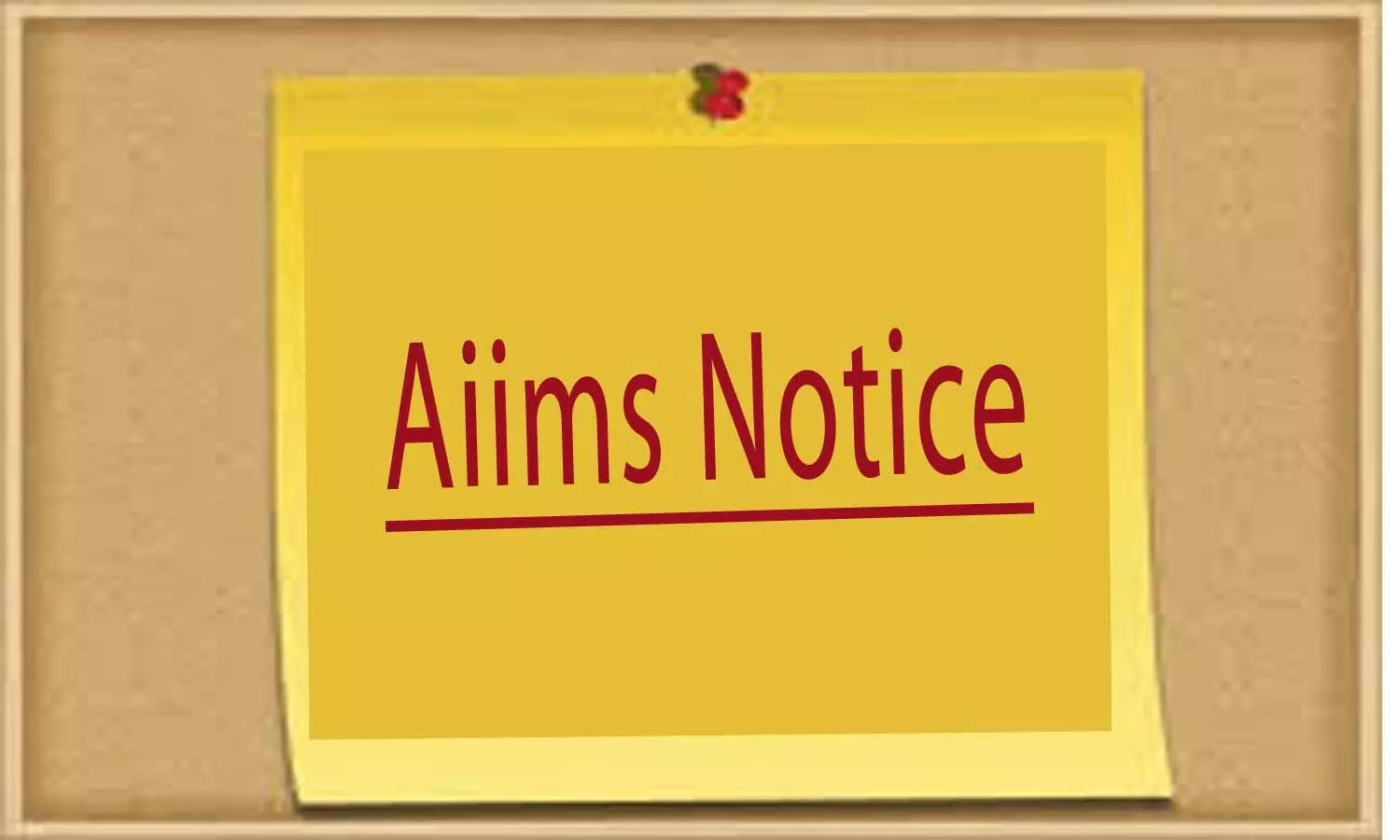 Bhopal: Through a recent notice, the All India Institute of Medical Sciences branch in Bhopal (AIIMS Bhopal) has informed about the commencement of physical classes for MBBS and BSc Nursing students. For the same, the concerned students have been directed to report to the institute on the stipulated timeline.
The notice clearly states that with relation to classes and exams for MBBS and BSc Nursing (Hons) students of AIIMS Bhopal, all MBBS and BSc (Hons) Nursing students are instructed to report back to the institute on 30° September 2020 (except BSc Nursing students 2nd year). Physical classes will start for MBBS 2016, 2018, and 2019 batches on 7th October 2020.
For MBBS students
1. MBBS 2019 batch:
a. Revision/practical classes in Anatomy, Physiology and Biochemistry will be from 7 October to 17" October 2020.
b. MBBS | Professional Exams will be held from 19" to 29" Oct 2020.
2. MBBS 2018 batch:
a. Practical classes and clinical postings of MBBS II Prof will resume from 7 October 2020 onwards.
b. MBBS II Prof Exams will start in December 2020. Pre-Final/Pre-Prof exams will be held in November 2020.
3. MBBS 2017 batch:
a. Classes and physical clinical posting will commence from 7th October 2020.
4. MBBS 2016 batch:
a. Clinical/Practical training from 7th October 2020 onwards.
b. The MBBS III professional Exams will be held in December 2020 and Pre-Prof/Pre- Final exam in November 2020.
c. The internship will start on 1st January 2021.
For BSc Nursing students:
1. The BSc(Hons) Nursing 2nd year:
a. Final Exams will be held from 25 Sept 2020 onwards. Exam section will make arrangements for scattered seating.
2. B.Sc (Hons) Nursing 1st and 3rd year:
a. Final exams will be held from 15™ October 2020 onwards.
A. Didactic lectures may continue on-line as preventive measure to avoid gathering of full batch. Individual departments can devise modalities for minimizing gatherings during practical and clinical postings.
B. The students may be put to seven days quarantine on arrival and tested for Covid-19.
C. All students are expected to follow safety measures expected during this time which includes appropriate usage of masks, hand sanitizer, etc.
D. The use of common rooms in hostels will be restricted. To the maximum extent, the students will be required to maintain social distancing.
The said notice is attached below:
Also Read:AIIMS releases plan to restart physical classes of MBBS Students