NEET MDS Counselling 2021: MP DME Releases Schedule For Mop up, Stray vacancy rounds, Details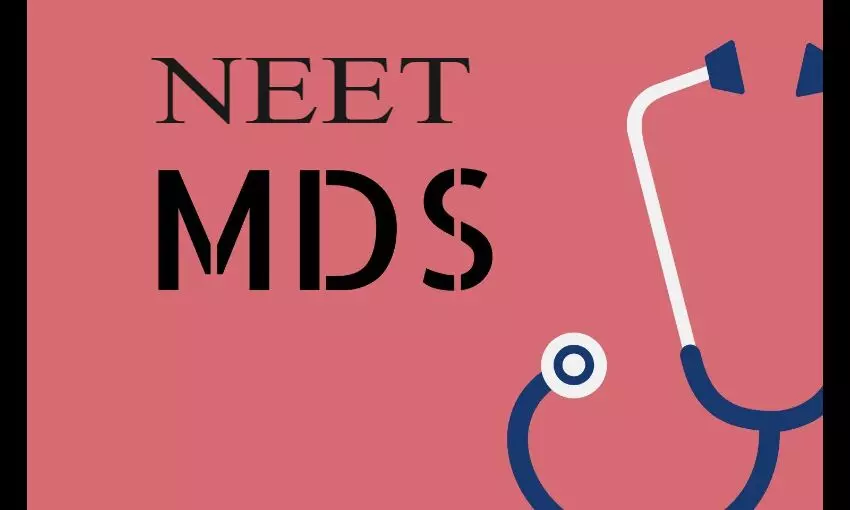 Bhopal: Through a recent notice, the Directorate of Medical Education of Madhya Pradesh (MP DME) has released the Revised time Schedule of mop up and college level counselling against stray vacancies for NEET MDS admissions 2021.
All the concerned candidates seeking MDS admissions in MP based dental colleges are advised to take notice of the schedule mentioned below:
MOP UP ROUND

S.No.

Activity

Date

No. of Days

1

Fresh registration for eligible candidates (Candidates who are already registered are not required to register again)

11- 11-2021. to 14-11-2021 (12:00 Midnight)

4 Days

2

Publication of revised merit list of registered candidates

15/11/2021

1Days

3

Fresh choice filling and choice locking for MOP Up Round by newly registered cand idates. Already registered candidates who have locked their choices for MOP UP Round earlier are not required to fill choices again , though edit option shall be available for such candidates (*Fresh choice filling must for all candidates participating in MOP UP

15/11/2021 to 17/11/2021 (09:00 am)

2Days

4

MOP UP Round Allotment Result

19/11/2021

1Days

5

Reporting at allotted college in person for documents verifications and admission.

20/11/2021 to 22-11-2021 (05:00 PM)

3Days
Note:- Compulsory* - Fresh chocie filling is must. Candidates who opted for upgradation and do not exercise fresh choice fi!linq will not be considered for allotment and shall remain admitted in previous dental college.
COLLEGE LEVEL ADMISSION AGAINST STRAY VACANCIES**

S.No.

Activity

Date

No. of Days

1

Publication of vacancies and list of eligible candidate for filling of Stray vacancy.

23/11/2021

1Day

2

lnvitation of online application (choice-filling) by eligible candidate on portal against vacancies

24/11/2021 to 25/11/2021 (12:00 Midnight)

2Day

3

Online Attendence at institute

26/11/2021 to 27/11/2021 (12:00 Afternoon)

2Day

4

Admission (selected candidate as per attendence merit)

27/11/2021 (01:00 to 06:00PM)

1Day
To view the official notice click on the following link:
https://medicaldialogues.in/pdf_upload/notice-163734.pdf
Revised Vacancies in Government and Private Dental Colleges (MDS Course) for MOPUP Round- MP State Combined NEET PG Counselling- 2021

To view the official notice click on the following link:
Read Also: MP DME Releases Tentative Time Schedule For Combined NEET MDS Counselling 2021