Karnataka: Candidates to now pay Rs 25 lakh fine for MBBS seat blocking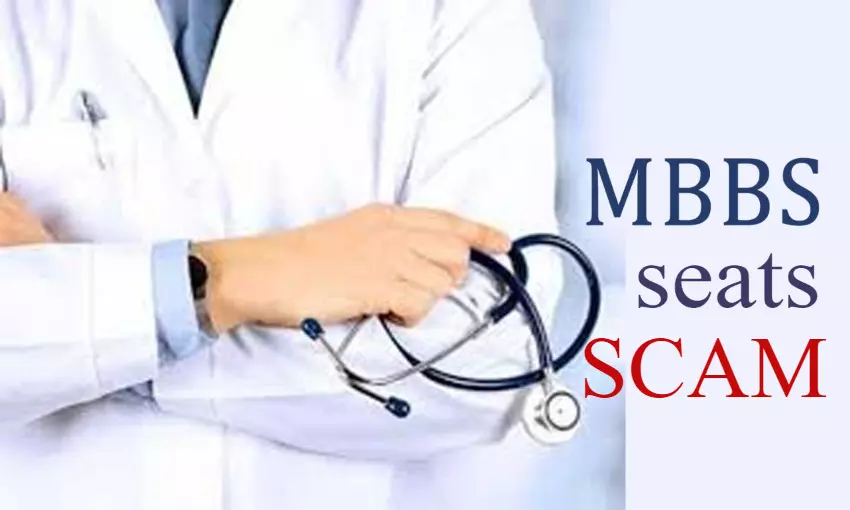 Bengaluru: Aiming to curb the menace of MBBS seat blocking scam across the state, the Karnataka Government has decided to increase the amount of fine from Rs 5 lakh to Rs 25 lakh for surrendering the seats, ie. leaving it vacant after counselling. The new rules would come into effect from the next academic year.

Confirmation to this effect has been given by the Health and Medical Education Minister of the State, K Sudhakar via an announcement on Monday while replying to a question posed by BJP member N. Ravikumar.
As per the latest media report by the Times of India, the Minister has explained the scam in detail. The scam involves the private medical college management identifying the meritorious students and making them clear the National Eligibility cum Entrance Test (NEET). The state has 45 self-financed medical colleges out of the total number of 65.

Later, those students block the seats by paying the fine to the Karnataka Examination Authority (KEA). As the students surrender the seats after mop-up round of counseling, the vacant seats add up to the management quota seats and get sold at a huge price. Due to this collision, the deserving candidates get deprived of the seats and the less meritorious ones get admitted.
TOI adds that an expert committee of Rajiv Gandhi University of Health Sciences (RGUHS) recently submitted a report to the medical education department regarding the matter. The committee in the report recommended a fivefold rise in penalty.
Considering the recommendations, the Government has decided to increase the amount of fine. While commenting on the matter, the Minister stated, "We accepted the report and decided to implement it to curb this menace."
This came following Ravikumar seeking to know about the actions taken against the guilty private medical colleges as well. His question was placed in the context of income tax searches on 12 private medical colleges that yielded Rs 402 crore undeclared wealth, reports The Hindu.
Ravikumar further urged to "blacklist colleges which indulge in such illegal practices," adds TOI.
Addressing the issue, the Minister said, "The seat surrendering issue has been there for some years now. Some medical colleges have been misusing the loopholes in law and interpreting the Supreme Court orders in their own way."
The BJP member also asked about the action taken against such colleges after the income tax raids.
In reply, mentioning that the Government couldn't issue a notice in a black money case, the Minister added, "Investigation agencies have started their probe. Since black money is involved, the I-T Department is looking at it. Action will be initiated against colleges if they violate Acts under State jurisdiction."
Also Read: Karnataka MBBS students refuse inoculation amidst exams
Source : with inputs