Dr B Borooah Cancer Institute bags MCI permission to start Super Speciality course in 3 oncology Disciplines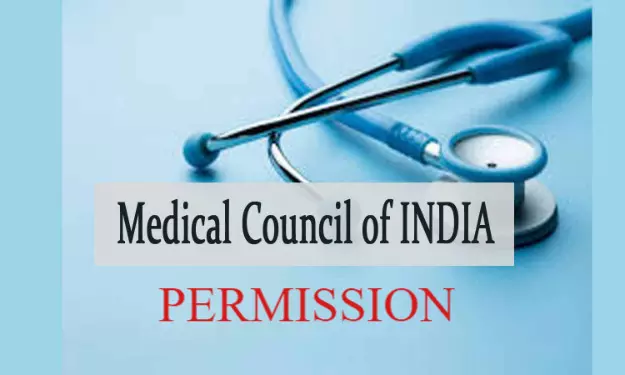 Assam: The Medical Council of India has granted permission to start three super speciality courses in oncology to Doctor B Barooah Assam Cancer Institute. With this, the institute has become the fourth Institute in the country to secured permission from the MCI to impart super speciality course in five disciplines of cancer.
Confirmation to this effect was given by the director of BCCI, Dr Amar Chandrakant Kakati announced that BCCI Guwahati is going to start super Speciality courses on 3 more disciples on oncology including M Ch (Head & Neck Surgery), MCh(Gynecological Oncology) and DM (Onco- Pathology).
As per Kakati, "Every year 39,000 new cancer patients are diagnosed in the entire North East India, of which, around 30,000 patients are from Assam alone. Moreover, out of seven cancer hospitals in Assam, only four are well equipped. Lack of trained and experienced doctors for cancer treatments is another problem. By keeping in this mind BCCI took a decision for capacity development in oncology. "
With this recent permission by the MCI, BBCI has made its place in the list of top 4 cancer training centres of India, reports The sentinel
Giving details of other improvements seen by the institute, Dr Kataki said informed The Assam Tribune that new departments of plastic surgery, microbiology, transfusion medicine, haematology, and prosthodontics have been added in the clinical section. Moreover, the nuclear medication department will receive up-gradation with a low dose and a high dose of radioisotope treatment which is rare in public sector hospitals in the entire Eastern region.

As far as infrastructure is concerned, houses for patients and hostel for postgraduate students will be built. The National Cancer grade to funding from the Department of Atomic Energy has given its nod on conducting the clinical trials to promote Research and improve patient care in the part of the country.
He further informed that the Department of Atomic Energy previously took over the Institute as a unit of the Tata Memorial center in 2017 and after that, the institution has seen tremendous improvement. Right now the institution will be focusing more on improving the infrastructure for providing Healthcare to a great number of people of the Northeastern States. He also commented that due to the high treatment cost many are deprived of treatment, hence, the institute will prioritize that health services at a low price could be given to people first They will be organizing a Pharmacy where anticancer medication could be given at approximately one-sixth of the market price.
Besides, he also addressed the issue of the shortage of workforce and stated that to ensure the quality care service and a sufficient workforce, more staff will be appointed at different sections of the institutions.
Source : with inputs