Govt Orders Against MBBS Fee hike: Kerala Private Medical Colleges plan to move HC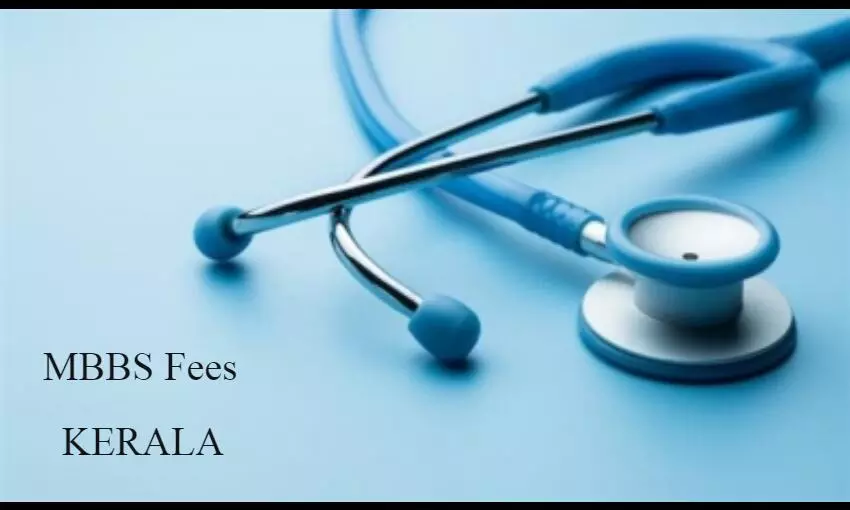 Kochi: As the Kerala Government has instructed the professional colleges in the state not to increase their MBBS fees considering the ongoing COVID-19 crisis, the management of the self-financing medical colleges in the State is planning to approach the High Court to seek legal help regarding the matter.

In fact, the Department of Higher Education, in an order dated June 17, 2021, has also clarified that the MBBS fees for the current academic year, wouldn't be increased.
Meanwhile, the Fee Regulatory Committee, which had the responsibility to ensure that the fee is "non-exploitative and reasonable", has not released the fee structure of the current academic year.
The issue of MBBS fees at the self-financing medical colleges in Kerala had been under consideration of the High Court and Supreme Court for quite some time as the medical college administration were not happy with the fees fixed by the Committee whereas the parents of the students had been complaining about the high fees demanded by the colleges.
Medical Dialogues had earlier reported that when the matter came for consideration before the Supreme Court bench, the top court in consideration with the previous High Court order, had asked the Fee Regulatory Committee (FRC) to fix a reasonable fee for the private medical institutions in the State from the academic year 2017-18 onwards.
Also Read: Fix reasonable MBBS fee for Kerala Private Medical Colleges: SC to Fee Regulatory Committee

As per the latest media report by Onmanorama, the college managements have pointed out that even though the High Court panel had directed the Fee Regulatory Committee to make a decision on the fee structure within February 15, the same order hasn't been complied with yet.

Meanwhile, the Christian medical managements were demanding that the fee should be increased and for this they had cited a directive by the erstwhile Medical Council of India for upgrading the facilities in the medical colleges and increasing the fees five-fold for private college students who are undergoing training in post-mortem examinations in government hospitals.
Now, these managements have cited delays in the fee regulation process and have started demanding that regulation shouldn't be allowed at such a late hour, irrespective of the government order. Thus, challenging the order of the Government, the managements of self-financing medical colleges in Kerala are planning to approach the Court once again, addsOnmanorama.
Also Read: MBBS fee hike issue in Kerala Medical Colleges: SC to hear plea on February 17
Source : with inputs