Manipur gets its first Private Medical College with 150 MBBS seats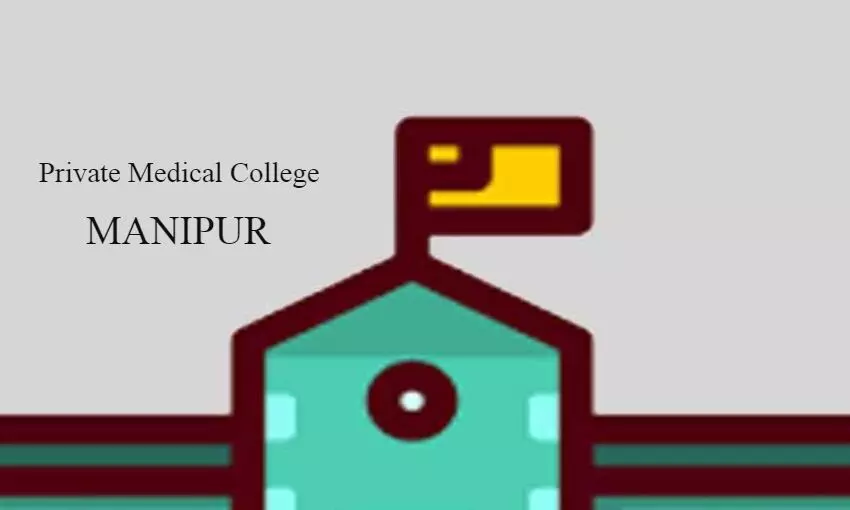 Imphal: In a major milestone for medical education in Manipur and North-East India, the National Medical Commission (NMC) has given its nod for setting up the first private medical college in Imphal. The college has received permission from NMC for admitting 150 MBBS students from the academic session 2021-2022.

The confirmation in this regard has come from the Chairman & Managing Director of Shija Hospitals and Research Institute (SHRI), Dr. Palin Khundongbam, while he was addressing a press conference on Sunday. Director (SAHS) Dr. M Amuba, Board of directors (SAHS) Dr. Jugindra Sorokhaibam, Bonney Devi S and Gayatri Maibam, and Medical Superintendent (SAHS) Kaushik Debnath also attended the press conference.
It has been decided that the new medical college will operate under the name of Shija Academy of Health Sciences (SAHS), reports Assam Tribune. The college is proposed to affiliate with Manipur University, Canchipur, Imphal.
As per the data provided by the MoS Health Dr. Bharati Pravin Pawar, Manipur currently has only two medical colleges offering MBBS education in 225 medical seats. Both of these medical colleges are run by the Government and until now there was no private medical institute in the State. In fact, in neighboring states like Meghalaya, Mizoram and Nagaland as well, there is not even a single private medical institute.
SHRI started its journey back in 1985 as a mono-practice clinic, which has now turned into a 250 bedded multispecialty hospital with 46 specialties.
Also Read: With 83,275 MBBS, 42,720 PG seats 558 Medical Colleges Operative in India: Health Minister

Assam Tribune adds that the new medical college will have an academic block and an independent subsidised 700 bedded teaching hospital, the construction work for which is set to be completed within 2 years.

While commenting on the matter, Dr. Palin has informed the daily for the new session, which is likely to begin from December 15, infrastructure including hostel facilities are ready and the college has also submitted its proposal regarding the fee structures and seat matrix to the State Government for its approval.
"The main purpose of establishing the new medical college is to produce strong, empathetic, compassionate, socially and environmentally responsible research-oriented medical graduates and postgraduates… provide affordable quality healthcare, medical tourism to contribute to the state's exchequer and for inclusive growth of the region," the SHRI managing director told Indian Express.
He also told the daily that the 20 percent of the total seats of the medical college will be reserved for the State Government nominees, whereas 65 per cent will go to management nominees and 15 per cent to NRIs.
The new medical college will also create opportunities for employment as a hospital bed directly provides jobs to 5 persons and indirectly to 25 others, adds Assam Tribune.
"The medical college will not only generate employment but also help the state to develop as a global healthcare destination," Dr Palin told Indian Express.
Currently, the total number of registered medical practitioners in the entire North East is 35,396, whereas the required number of doctors is 45, 000 if the recommendations of the World Health Organization regarding doctor population ratio (1: 1000) is taken into account.
Citing the data, Dr. Palin told Assam Tribune that these registered doctors belong to 16 medical colleges in North East, including 8 in Assam. He also pointed out that even though there is a high demand of doctors in the area hundreds of medical aspirants travel outside of Manipur for study as there is a lack of medical seats in the State. He claimed that around 400 Manipuri students travel outside Manipur and India every year for this purpose and currently around 700 such MBBS students are pursuing their medical education in China.
Further referring to the approximate annual expenditure on healthcare and medical education he claimed that the expenditure has crossed Rs 500 crores and the amount can be more if expenditure of dental, nursing, paramedical and other health management studies outside the state get included.
Also Read: Churachandpur Medical College with 100 MBBS seats will be functional in September: Manipur CM
Source : with inputs