Rajasthan: Final Year MBBS student of SN Medical College Allegedly commits suicide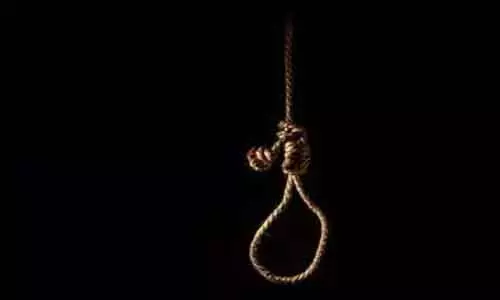 Jodhpur: In an unfortunate incident, a final year MBBS student of SN Medical College has allegedly committed suicide on Saturday. The incident happened at the Under Graduate Hostel in Mathura Das Mathur Hospital campus.

The late medico, aged about 25-years-old had been a final year student of the 2016 batch. A resident of Jalore District, the deceased student had come back to the hostel on Saturday itself.
Media reports have added that a suicide note has been found in the room and it had suggested that the medico had been suffering from mental stress. Although Shastrinagar Police have been investigating the matter, the room search and the postmortem would be done in the presence of the family members. After primary investigations, the body had been kept in the mortuary.
Also Read: 3rd year physiology student found dead in hostel room, police suspect medicine overdose
Patrika has reported that on Saturday, the classmates of the late medico had called him for dinner but they hadn't got any response from the room. The cousin of the deceased had also come to the spot. As there had been no response even after continuous knocking and calling, everyone had pushed the door open to find the medico hanging from the ceiling fan. Following this, they had informed the warden and the senior doctors.
Then the police had arrived after getting the information from the college authorities. The noose had been cut and the student had been brought down. However, unfortunately, the student had left this world by then.
Dainik Bhaskar adds that the deceased had allegedly taken the scooty from his friend on the day of accident and had allegedly bought rope from the market for this purpose.
While commenting on the incident, Shastrinagar Police Officer Pankajraj Mathur told ANI, "Final year student at MDM hospital was found hanging on a fan of his hostel room. Post mortem and room search will be done in presence of a family member."
"The classmates called the student for dinner at night, but no response was received from the closed room. Despite calling and knocking on the door, there was no response. The student's cousin, who was preparing for PMT, also came there. When everyone pushed and opened the door, everyone presumed that the student died by suicide," said Mathur.
"Further investigation will be done accordingly," said the police official.
Meanwhile, Dainik Bhaskar adds that the students of the medical college has informed the daily about the numerous difficulties going on inside the campus. Unavailability of drinking water, dirty campus and alleged threats by the administration have allegedly kept the students under mental pressure.
Medical Dialogues had recently reported a similar incident where a final-year MBBS student attached to S Nijalingappa Medical College and H S K Hospital had allegedly committed suicide by hanging herself from the ceiling fan of her rented apartment on Saturday night.
Source : with inputs