NMC likely to visit 8 Telangana Medical Colleges in December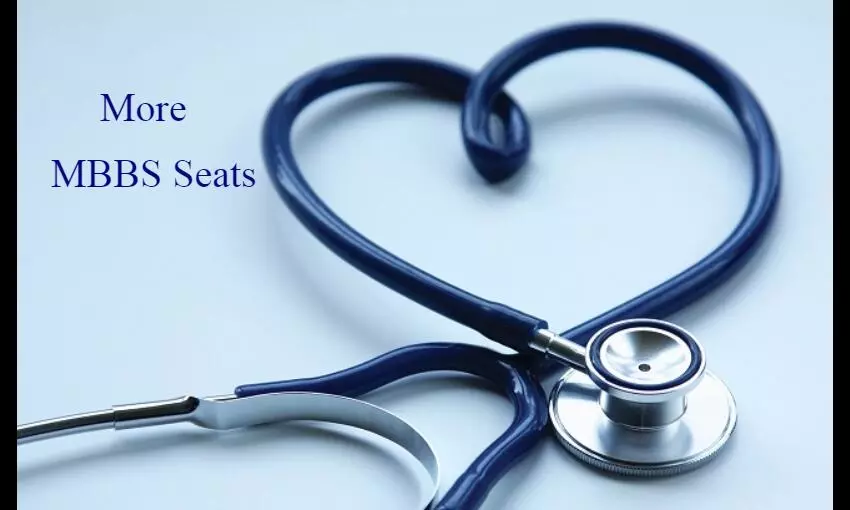 Hyderabad: Acting on the application by the State Government seeking permission for setting up 8 medical colleges with 150 MBBS seat capacity each, a team of the erstwhile Medical Council of India, now National Medical Commission (NMC) is likely to visit the medical colleges in December.

Aiming at the impending visit, the Department of Medical Education (DME), Telangana is trying to make all the arrangements in the proposed hospitals. The Government is filling up the posts of DME Doctors, Para Medical Staff and other requirements as per the NMC guidelines.
These porposed eight new medical colleges would be set up at Ramagundam, Wanaparthy, Nagarkurnool, Mahabubabad, Kothagudem, Jagtial, Mancherial, and Sangareddy.
Medical Dialogues had earlier reported that the Telangana Government had formally applied to the erstwhile Medical Council of India (MCI), now National Medical Commission (NMC), and sought its permission for the eight new government medical colleges with an intake capacity of 150 MBBS seats each.
As per the data provided by MoS Health Dr. Bharati Pravin Pawar, Telangana has a total number of 34 medical colleges and among them only 11 are Government medical colleges while the rest are private ones. Altogether, the State currently has 5240 MBBS seats in each batch in government and private medical colleges.
Among these, 1790 MBBS seats belong to the Government sector- 1640 seats in nine medical colleges, 100 in ESI Medical College, and 50 in All India Institute of Medical Sciences (Bibinagar Campus). On the other hand, the 23 private medical colleges contribute towards 3,450 MBBS seats in the State every year.
Before Telangana as a State was born, it only had five government medical colleges — Osmania, Gandhi, Kakatiya, Nizamabad and Rajiv Institute of Medical Sciences at Adilabad. Later, Mahabubnagar, Siddipet, Nalgonda and Suryapet were added to it.
Also Read: Telangana Govt seeks permission to establish 8 New Medical Colleges with 150 MBBS seats each

As per the latest media report by Newstracklive.com, after the formal application from the Government seeking approval for the eight new proposed medical colleges, an apex medical regulator's team is expected to visit these medical colleges in December this year. Keeping that in mind, the Government has started ensuring that all the requirements of NMC guidelines are duly met and for this, the DME has begun filling up the posts of DME doctors, Para Medical Staff, and other categories.

The daily further adds that the State Government doesn't intend to limit these hospitals for teaching purposes only, rather it wishes to provide diagnostic services to the people in the attached hospitals.
Aiming to make these medical colleges functional by the next year, the Roads and Buildings (R&B) Department has already constructed the medical college buildings. Further, the DME officials are also taking steps to start 12 departments including Cardiology, Neurology, Gastroenterology and Cardio Thoracic.
Also Read: Telangana Govt sanctions establishment of 7 new medical colleges, 7,007 posts to be filled
Source : with inputs