WBUHS informs on Submission of Dissertation of MSc Nursing Session 2018-2020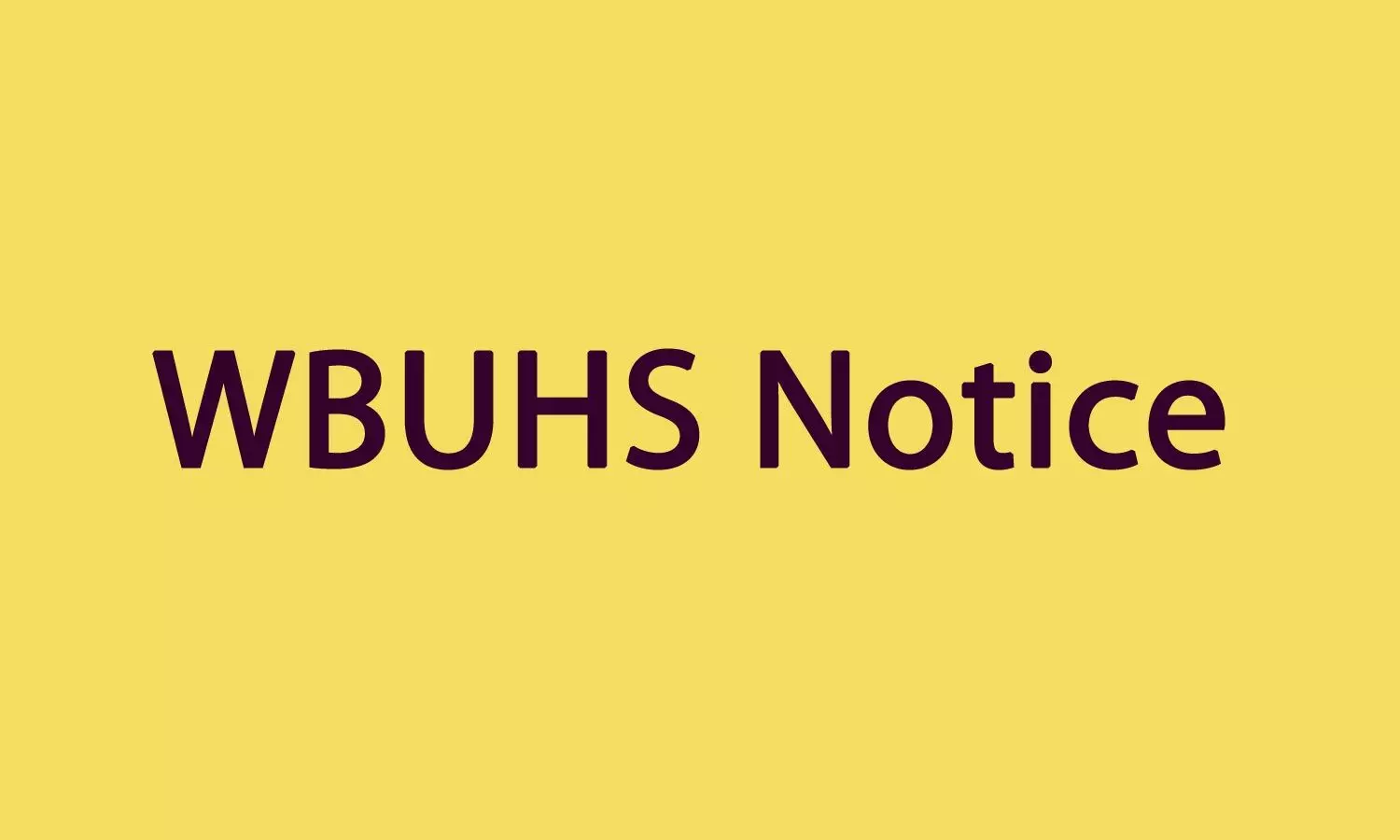 Kolkata: Through a recent circular, the West Bengal University Of Health Sciences (WBUHS) has informed regarding the submission of Dissertation of M. Sc. (NURSING) for Session 2018-2020
Colleges / Institutes have been instructed to observe the following guidelines while submitting a dissertation from the students admitted in Session 2018 -2020 (for NURSING)02 years M. Sc. degree course).
This is further to inform all the intending and eligible candidates of Session 2018 — 2020 due to appear for M.Sc. (NURSING) Part - II Examination from the University, that the portal for submission of their dissertation / thesis will be made live through the link given below from 22nd June 2020 to 27th June 2020.
*Students, who have not yet registered with this portal, need to register first, to submit their Dissertation/ Thesis through this portal.
*Click on the Register option to register as a new user in the same Login page. And OTP verification will be done once you submit your details
Submission of Dissertation /Thesis FEE Rs. 2000/-

From:

22nd June 2020

To:
27th June 2020
Note:
i). The proposed guidelines as above are as per the existing Nursing (M. Sc. Degree Course) Regulations of INC.
ii). Thesis Submission fees have to be paid through the online portal.
iii) In case of any issue regarding the online thesis submission process, send a mail to the following address:
(A) prog.officer@wbuhs.ac.in (B) asst.registrar@wbuhs.ac.in
https://medicaldialogues.in/pdf_upload/pdf_upload-130174.pdf

Read also: COVID 19 Lockdown: WBUHS To Hold Webinar For Its Medical, Dental Students