AIIMS Bhopal, GMC ink MoU to mutually participate in fields of medical education, treatment, research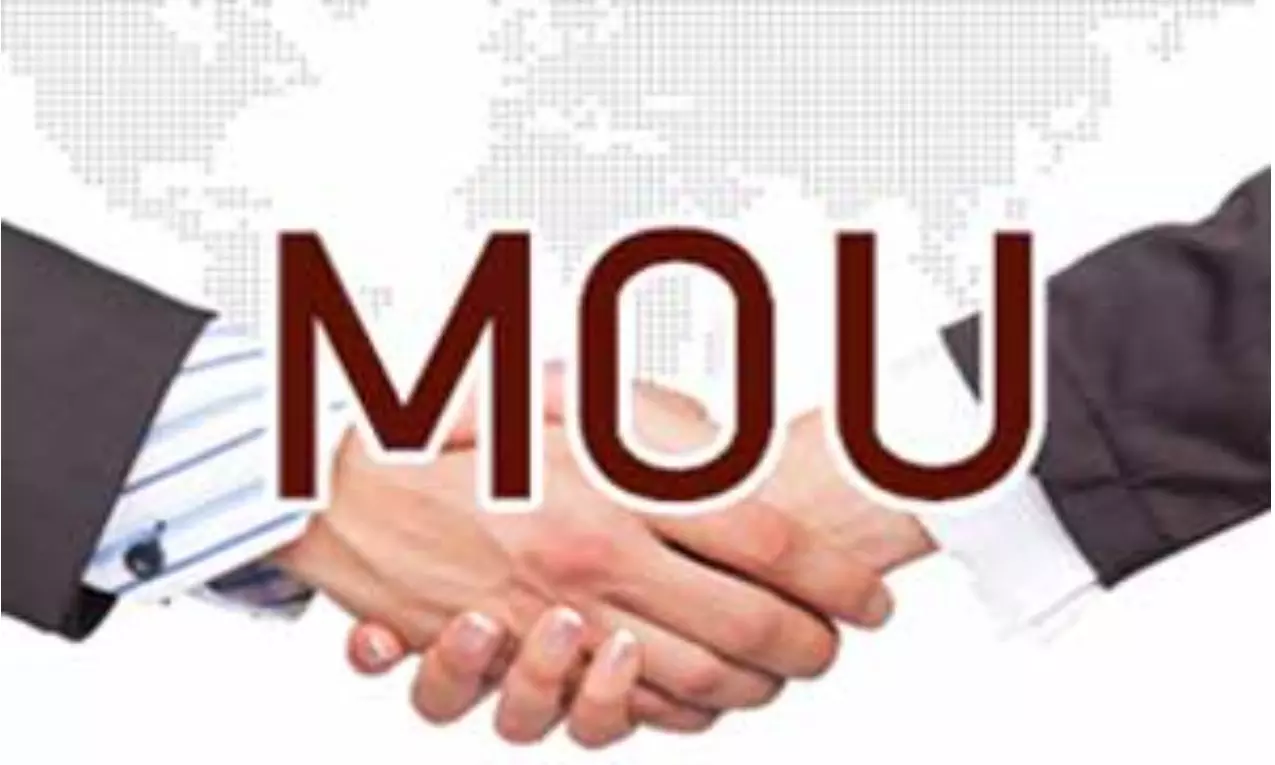 Bhopal: Aiming at the improvement of medical education, Medical Education Minister of the State, Shri Vishwas Kailash Sarang, has informed about signing a Memorandum of Understanding (MoU) between All India Institute of Medical Sciences (AIIMS) and Gandhi Medical College (GMC), Bhopal. Minister Sarang and AIIMS governing body chairman Dr. YK Gupta have decided on the eight points in MoU, which is going to be signed soon.

With this, AIIMS faculties would teach at the GMC and share the research between the two medical institutions. Apart from teaching other identified points, the MoU has included organizing guest lectures, case presentations of specific diseases, technical medical collaboration in the treatment of complex diseases, collaboration for multi-disciplinary research, exchange of best practices in medicine from both institutions, determination of components of patient safety, and professional antibiotic use and use of artificial intelligence in medical examination and treatment, etc.
The announcement came at the program organized by AIIMS, Bhopal. Apart from Minister Sarang, and AIIMS chairman YK Gupta, Commissioner of Medical Education Shri Nishant Warwade, Director of AIIMS Bhopal Dr. Sarman Singh, Director of Medical Education Dr. Ulka Shrivastava, Dean AIIMS Dr. Rajesh Malik, Gandhi Medical College Dean Dr. Aruna Kumar, Dr. Rakesh Malviya of GMC Medical Teachers Association, Dr. Sanjeev Gaur, Dr. Lokendra Dave, and doctors and teachers of AIIMS Bhopal had also been present.
Also Read:MP: MBBS, PG Medical, Dental Students To Get Rs 2 Lakh cashless, Rs 10 lakh accidental cover during admission

As per the latest media report by the Free Press Journal, a high-level committee consisting of professors of AIIMS and GMC would prepare a blueprint of teaching and knowledge sharing between the two premiere medical institutes.

Minister Sarang has further informed that AIIMS and GMC together would have the coordination to look after the completion of theses of Ph.D. students. Both the institutes would accord guide and co-guides for the research, adds FPJ.
While commenting on the matter, Sarang informed the daily, "AIIMS, Directorate of Medical Education (DME) and Department of Gas relief and rehabilitation are going to sign MoU. It will improve medical education with sharing of knowledge."
Mentioning that doctors, nursing, and paramedical staff of GMC would participate in this, he further added, "We have reached an accord including eight points in MoU and as per the accord, AIIMS experts and guest faculties will teach medical students of GMC. GMC and AIIMS will also share research with each other."
India Education Diary adds that Minister Sarang has further opined that in today's world there is a need to develop new dimensions in the field of medical teaching and research for medical, nursing and paramedical students through the knowledge and research exchange in the field of medical education.
After the realization of the MoU, multi-disciplinary research for endemic diseases would be promoted in the State. The subjects of the thesis of PG and Ph.D. students of medicine and nursing would be coordinated by both institutions. A decision has also been taken to work effectively in the field of Good Practices, Medical Ethics, Clinical Trials, Medical Regulations and Medical Devices in the medical field, adds the daily.
Also Read: MP: Doctors told to mandatorily sign OPD prescription with seal, mobile number
Source : with inputs