Can Medical MSc, PhD sign medical diagnostic reports: Delhi HC asks Health Ministry, NMC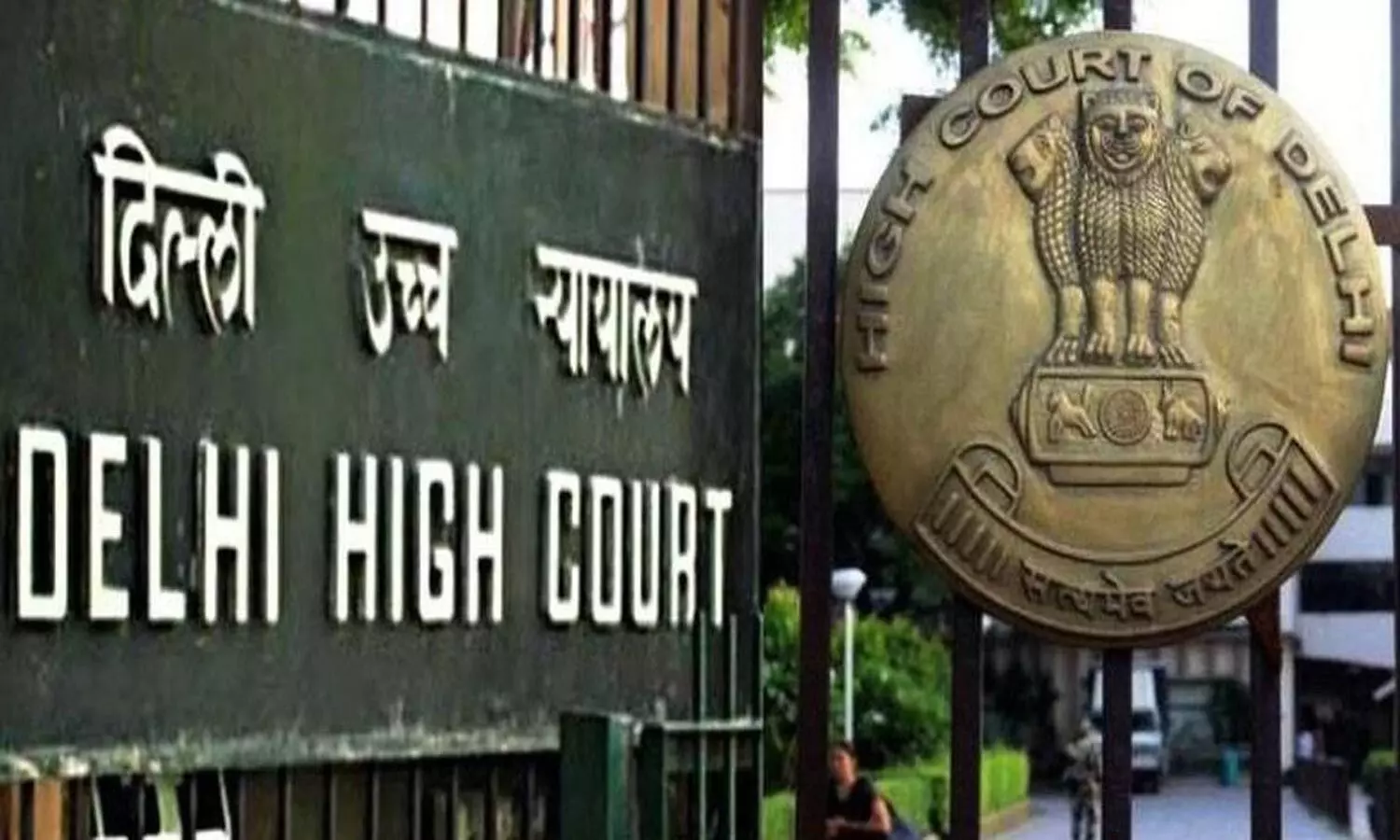 New Delhi: The Delhi High Court has issued notice to the Centre over a petition challenging the provisions of the Clinical Establishments Amendment Rules, 2020, which allows unregistered and unqualified non-medical persons including MSC, PhD holders to sign medical diagnostic reports.

A Division Bench of the high court presided over by honourable Chief Justice DN Patel and Justice Prateek Jalan issued notice to the Ministry of Health and Family Welfare (MoHFW) and the National Medical Commission (NMC) seeking their response over a plea filed by Dr Rohit Jain.
Dr Jain is a practicing Pathologist by profession and has been working as an Honorary Consultant at Santokba Durlabhji Memorial Hospital, Jaipur. The Petitioner is also the founder Secretary of Practicing Pathologists Society, Rajasthan working towards transparency in healthcare pertaining to medical diagnostics and rights of pathologists since 2012. The Petitioner was one of the members who presented objections and suggestions on the issue of authorized signatory in diagnostic laboratories before the meeting conducted by the ministry on 14-01-2020 and further sent additional objections and suggestions with respect to the issue of amendment in Clinical Establishment Central Government Amendment Rules, 2018 especially on authorized signatory of medical reports.
However, allegedly without considering the objections and suggestions of the Petitioner and completely contrary to several other similar objections raised by stakeholders present at the meeting, the Ministry issued a Gazette Notification, dated 14.02.2020, titled Clinical Establishment (Central Government) Amendment Rules, 2020, incorporating amended minimum standards in respect of Part III Human Resources in the Medical Diagnostic Laboratories, the doctor alleged.
Under the new amendment, non-medical persons viz. M.Sc. and M.Sc. with Ph.D. degree holders have been allowed to sign medical reports conducted in Basic Composite, Medium and Advanced Labs.
Thereafter, receiving no satisfactory explanation over the representation filed, the doctor moved the court with the present petition seeking writ declaring the declaring Clinical Establishment (Central Government) Amendment Rules, 2020 as illegal, unconstitutional & ultra vires of the clinical establishment act, 2010.
The plea challenged the Clinical Establishments Amendment Rules, 2020 by way of which the Health Ministry has now allowed unregistered and unqualified nonmedical persons viz. M.Sc./Ph.D holders to sign medical diagnostic reports. The counsel appearing for the petitioner argued that the impugned notification has been issued without following due process of law as prescribed under the Clinical Establishments (Registration and Regulation) Act, 2010.
"As per Clinical Establishments Act, 2010, it is mandated under Section 7 that any determination of minimum standards. for clinical establishments has to be undertaken by the National Council for Clinical Establishments, which is a 20 member committee through a consultative process. However, no member of the said committee attended the meeting held on 14-01-2020 and no consultative process was followed. The said National Council has not conducted a meeting since 13-07-2018," the plea read.
It further added that the impugned notification is against the objectives set out by the Clinical Establishment Act, 2010.
The plea said by way of the CEA Rules, 2020, the Centre has allowed unregistered and unqualified non-medical persons like MSc and PhD holders to sign medical reports, issued by basic, medium and advanced diagnostic laboratories, which it said is contrary to legal provisions and settled law on this issue.
"Pathology is the medical specialty concerned with the study of the nature and causes of diseases and is a part of Modern Medicine. Only a pathologist can certify a medical diagnostic report after arriving at the correct prognosis based on his expertise. The role of a pathologist is crucial to early diagnosis and to prevent misdiagnosis or late diagnosis," the plea said.
It was submitted that M.Sc./Ph.D is an unregulated qualification and cannot be equated to MBBS/MD in Pathology or be allowed to sign reports.
"M.Sc./Ph.D. qualification does not come under the purview of NMC where such degrees are being handed out by nonmedical colleges and universities freely without approval from NMC as per Section 1 OA and Section 11 of the IMC Act, 1956. Quality of education, expertise and technical competence of M.Sc./Ph.D cannot be equated to that of a qualified doctor," the plea stated.
Further submitting that every test report is a medical report and requires application of mind/interpretation/diagnosis at the first instance, the counsel argued that the authorities have created an unreasonable distinction by creating two types of test reports- one which does not need interpretation and one where interpretation is required, however, such distinction has been created without any medical or scientific basis and no such technical report exist. Such a system is thus arbitrary,unreasonable and is against public policy.
Every report, requires application of mind by a qualified pathologist in the first instance. Medical reports not countersigned by a qualified pathologist may lead to misdiagnosis or late-diagnosis putting lives of public at large at serious risk. Such arbitrary distinction will lead to quackery, corruption and may put the public at the risk of misdiagnosis or late-diagnosis which can be fatal, the counsel contended.
The petitioner contended that the 2020 act infringed the fundamental right of pathologists at large by eliminating their role and right to practice medicine by allowing non-medical persons to sign and directly place such reports before treating physicians and doctors.
The plea said as per the Indian Medical Council (Professional Conduct, Etiquette and Ethics) Regulations 2002 under Clause 1.1.3 it is provided that "no person other than a doctor having qualification recognized by the Medical Council of India and registered with the Medical Council of India/State Medical Council(s) is allowed to practice Modern System of Medicine or Surgery."
"A person obtaining a qualification in any other system of Medicine is not allowed to practice the Modern System of Medicine in any form." Allopathy is the general form of Modern Medicine and the said regulations made it clear that a person not qualified by the MCI or SMC cannot practice modern medicine," the plea said.
The court has now posted the matter for further hearing on January 29 next year.