Andhra Pradesh: ENT Specialist assaulted by Chemist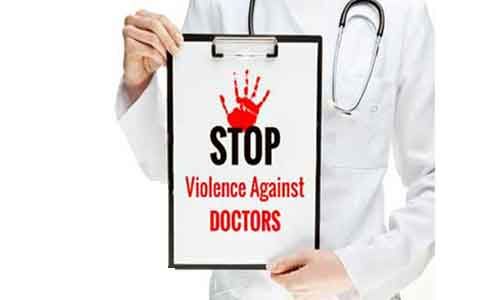 Guntur: An ENT specialist recently became a victim of violence by a chemist owner, who was operating the facility on lease from the doctor. Based on the complaint of the doctor, the medical shop owner has been booked by the police.

According to a recent report by TNIE, the attack was reportedly planned by the accused, who along with his friends gheraoed the ENT doctor, forced him to drink alcohol and assaulted him.
The spat between the parties started a few days ago when the doctor denied permission to the medical shop owner to continue with the shop on lease basis. Infuriated with the refusal, the chemist owner plotted a plan along with his friends to attack the doctor.
Read also: Government Rajaji Hospital: Female PG doctor assaulted by patient kin; Doctors stage flash protest
Piduguralla Urban Circle Inspector informed TNIE that the group forcibly took the doctor to a private restaurant on February 1st. Once there, the accused and his friends forced him to consume liquor and manhandled him. The doctor was further threatened of bodily harm if he did not give his approval to the continuation of the shop and his signature was forcibly taken on promissory notes.
Injured in the attack, the doctor was admitted to a private hospital for treatment. Subsequently, he filed a case against the accused attackers 2 days after the incident after his condition became stable.
Based on the doctor's complaint, the police filed a case and arrested the accused. Further investigation into the case is underway, the inspector confirmed to the daily.
Read also: Doctor who accused Faridkot Medical College HoD of Sexual Harassment detained for protesting at DC's office
Recently, Medical Dialogues had reported about the assault of 2 doctors at Nair Hospital following which over 500 resident doctors practising in the state had observed a protest demanding better security measures at hospitals and action against the attackers.
Read Also: Medicos Assaulted At Nair Hospital After Patient's Death; Maharashtra Resident Doctors Shut OPD