Bihar: Hospital superintendent sacked over gross negligence at Covid-19 ward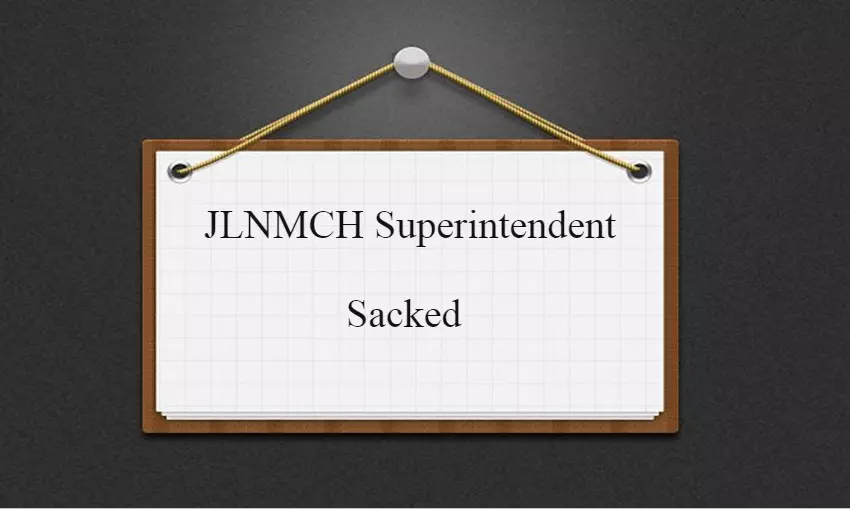 Patna: Taking note of serious gross negligence on the part of the superintendent in the management of the COVID ward, the Principal Secretary of the Bihar Health Department, Pratyaya Amrit, has removed the superintendent of Jawahar Lal Nehru Medical College and Hospital (JLNMCH) at Bhagalpur.

The Principal Health Secretary has given the responsibility of the superintendent upon Dr Aseem Kumar Das, deputy superintendent, meanwhile, Departmental Proceedings have been initiated against the former superintendent.
As per the latest media report by the Times of India, the order came after Amrit made a surprise visit to the hospital to review its arrangements for Covid-19 patients considering the rapid increase in the numbers of newly infected patients.

However, upon arriving at the hospital, the Health Secretary was shocked to see the attendants of some of the Covid patients present in the isolation ward without wearing even PPE. Mentioning that those attendants could be 'super spreaders' of coronavirus and they could infect their families and the neighbourhood, Pratyaya Amrit told TOI, "It was disturbing and surprising and showed gross negligence on the part of the superintendent in the management of Covid ward."
Jagran further reported that the Principal Secretary spoke to the Corona patients as well. Meanwhile, a relative of a patient informed him that the hospital allegedly did not provide them with anything and they were forced to arrange everything by themselves. They added that the doctors allegedly did not come to visit the patients as well.
Assuring the patients better service, the Principal Secretary gave strict instructions to all the officers present at that time. Further reviewing the arrangements, Pratyaya directed the hospital authorities to use its maternity and children healthcare block for the Covid patients.
The Principal Secretary also visited the Anugrah Narayan Magadh Medical College and Hospital at Gaya. He instructed the authorities there to create a donning and doffing area for PPE kits as per the Covid guidelines. He also asked them to convert the child healthcare and maternity ward into Covid ward at the soonest. The Covid ward should also have a separate entrance to keep the non-Covid patients safe from getting infected.
Also Read: Serious lapses in admissions in medical colleges in Bihar: CAG
Source : with inputs