Complete Shutdown of Medical Services in Rajasthan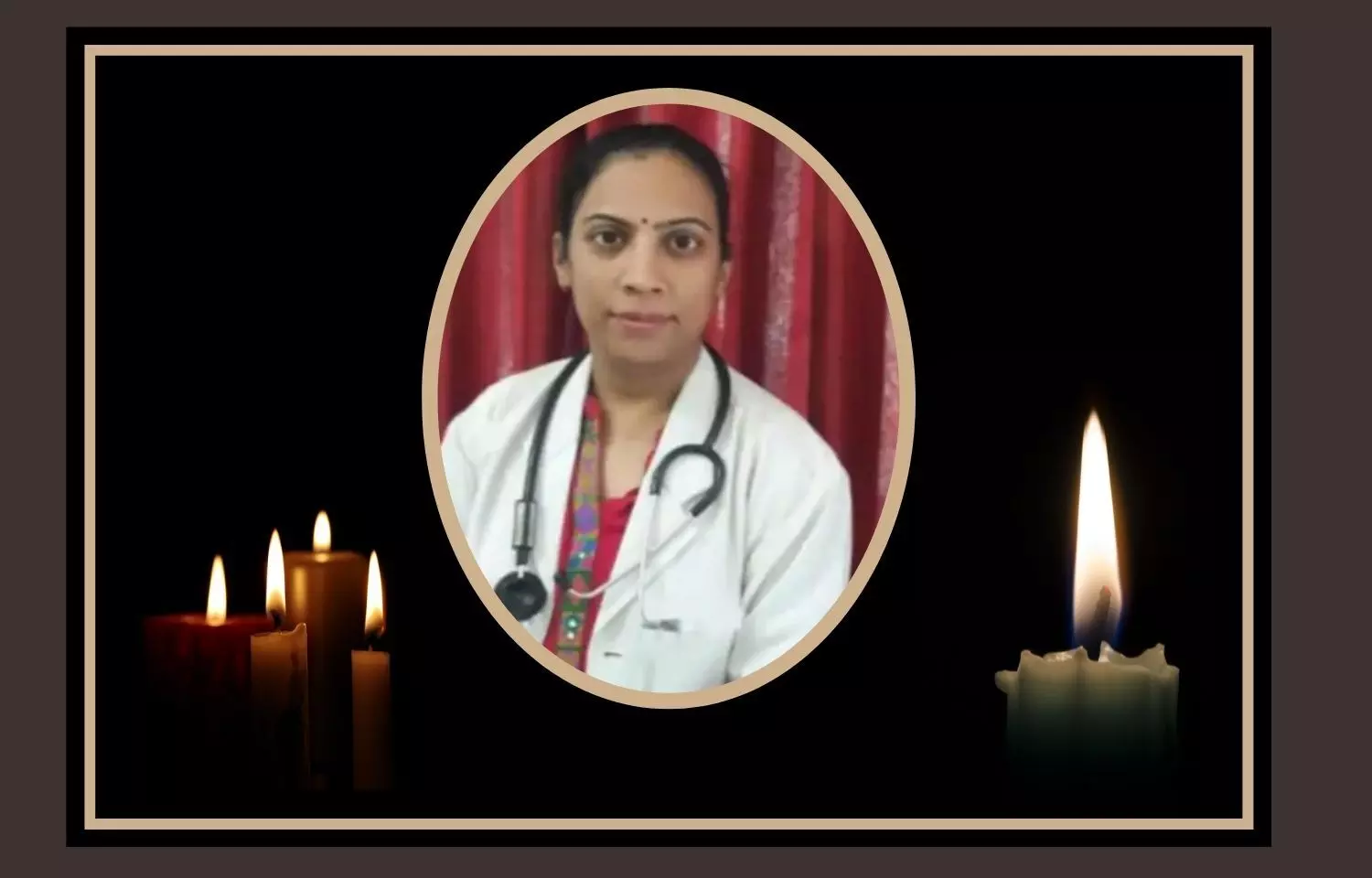 Jaipur: Demanding justice for Dr Archana Sharma, the doctors across the state of Rajasthan have now called for a complete shutdown of medical services including routine OPD, IPD, diagnostic and emergency services on Saturday, 2nd April 2022. The doctors have demanded that an abetment to suicide case be filed against six culprits, including three policemen.
Medical Dialogues had earlier reported about the unfortunate incident when Dr Archana Sharma, Gynecologist, working in a Lalsot-based hospital, being unable to bear the pressure of allegations of medical negligence and murder charges, had committed suicide.
Following the death of the patient who apparently died due to Post-Partum Haemorrhage (PPH) post-delivery, the family of the patient created a ruckus at the hospital and an FIR was also lodged against the late gynaecologist and her husband Dr Suneet Upadhyaya. The FIR stated that because of the negligence of the doctor couple, the patient died. Holding negligence against both of the doctors, the family of the patient demanded that the two should be booked under IPC section 302. The family also demanded to revoke the license of the Hospital.
In a one-page suicide note, Dr Sharma had written in Hindi, "I love my husband and children very much. Please do not trouble my husband and children after my death. I did not commit any mistake and did not kill anyone. PPH (postpartum haemorrhage) is a severe complication, stop harassing doctors for it this much. My death may prove my innocence."
"Don't harass innocent doctors, please," she added.
The incident has since drawn a sharp response from the medical fraternity across the country, which is collectively saddened and angry at the turn of events.

Subsequently, taking serious note of the doctor's suicide, Rajasthan Chief Minister Ashok Gehlot on Wednesday had removed Dausa Superintendent of Police Anil Kumar, suspended Lalsot SHO Ankesh Kumar and put Lalsot DSP Shankar Lal under awaiting posting orders (APO) status.
Now, according to a recent PTI report, health services across Rajasthan are likely to be affected on Saturday as doctors have given a call for shutdown of routine and emergency services demanding an abetment to suicide case be filed against six culprits, including three policemen.
There will be a shutdown of services at private, nursing homes as well as government hospitals. In private hospitals, including OPD and IPD, emergency services will be closed while in medical colleges, emergency services will be functional. The decision to this effect was taken during a meeting held by the Joint Action Committee of Doctors.
"We have got complete support from all private hospitals and nursing homes and even associations of government hospitals. There will be complete shutdown of routine and emergency services in private hospitals on Saturday," said Dr Vijay Kapoor, secretary of an association representing private hospitals and nursing homes.

He said that routine services in government hospitals will remain suspended for the day, but emergency facilities will be functional. Routine services at private hospitals remained affected on Friday as well.
Meanwhile, in an official statement released by Dr Sahajanand Prasad Singh, National President IMA and Dr Jayesh Lele , Honorary Secretary General, IMA, local and state units will invite political and social leaders and submit a memorandum of demands.
"The IMA has been persistently taking up the issue of violence against doctors with the authorities. We are pained at the way a situation was created by the law enforcing authorities in Rajasthan that has resulted in a young physician Dr Archana Sharma dying by suicide. It is a matter of great tragedy that the medical community which has always risen to cater to the needs and requirements of society is dealt in such a brutal manner," the IMA office bearers have said.
The IMA's action plan includes sending copies of the protest letters to PM Narendra Modi and Union Home Minister Amit Shah urging them to make the existing law on violence against doctors more stringent and fast tracking cases of violence against health professionals, reports The Indian Express.
"Our immediate demand is intervention in directing concerned authorities to book and arrest the police officials and provide adequate compensation to the family of Dr Archana Sharma," the IMA statement said. In their letter, they have also referred to the SC judgement in the Jacob Mathews Vs. Union of India Case so that a legislative modality in the governing law including Criminal Procedure Code can be brought about to provide the insulation to the medical profession and professionals.
Jaipur Divisional Commissioner Dinesh Kumar Yadav was handed over an administrative inquiry into the matter. B.Com. Hons
Garima joined Medical Dialogues in the year 2017 and is currently working as a Senior Editor. She looks after all the Healthcare news pertaining to Medico-legal cases, MCI/DCI decisions, Medical Education issues, government policies as well as all the news and updates concerning Medical and Dental Colleges in India. She is a graduate from Delhi University and pursuing MA in Journalism and Mass Communication. She can be contacted at editorial@medicaldialogues.in Contact no. 011-43720751