Delhi Neurologist arrested for alleged black marketing of Remdesivir, Actemra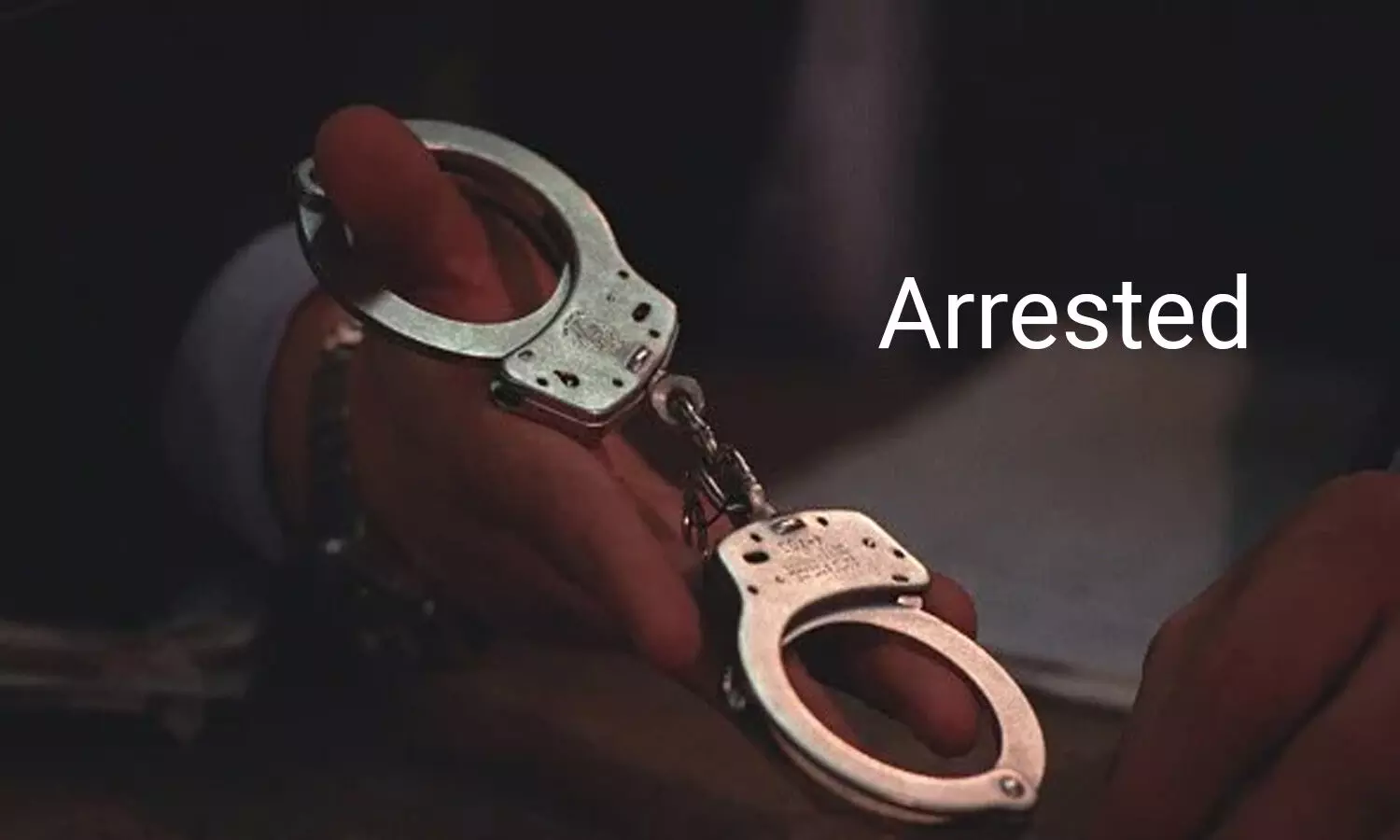 Ghaziabad: A renowned Delhi-based Neurologist has been arrested by a joint team of Kotwali Police and Special Weapons and Tactics (SWAT) along with his two accomplices for alleged black marketing of Remdesivir and Actemra in Gurgaon, Delhi, Ghaziabad, and Noida.

The crime branch of police has also recovered 70 vials of Remdesivir, two of Actemra, Rs 36 lakh, a Skoda car from the doctor and a Bullet bike from the aides of the doctor.
As per various media accounts, the Prime accused, the doctor is a resident of Delhi's Nizamuddin. He completed his MBBS from KGMU Lucknow and had pursued DNB/DM in Neurology from Vivekananda college in Lucknow. The doctor has been working as a national CEO at a private firm and was working as a guest physician at AIIMS a few months back. He also owns a clinic in Delhi and regularly delivers lectures at several medical colleges.
One of his aides is from Ghaziabad and the other one is from Delhi, who used to search for families of patients in desperate need of the drugs. They set the price for Remdesivir injection in between Rs 20,000 to 40,000 and were selling Actemra injections for Rs 1-2 lakhs.
All three members, involved in the black-marketing racket, have been booked under Section 420 (cheating) of IPC and relevant sections of the Drugs and Cosmetics Act, the Epidemic Diseases Act and the Disaster Management Act.
Following orders by the Uttar Pradesh Chief Minister, the accused will also be booked under the National Security Act (NSA). The police team has been awarded a prize of Rs 25,000 for busting the racket.
Also Read:Maha: Doctor, 4 others to get show-cause notice over missing Remdesivir vials from COVID facility

As per the latest media report by Zee News, the racket was procuring vials from medical stores on doctors' prescriptions and then selling them at a much higher price to needy patients. The accused doctor allegedly informed police that being a doctor worked in his favour as he could use his contacts to sell the drugs in Delhi and Western Uttar Pradesh regions.

City Superintendent of Police (1st) Nipun Agarwal informed the Times of India that recently Police received a tip-off regarding the black-marketing of Remdesivir and Actemra. "A team of SWAT and Kotwali police station kept an eye on them. On Tuesday afternoon, they caught them red-handed while they were negotiating a deal with a patient's relative outside a private hospital," the SP said.
One of the accomplices of the doctor was arrested first, and based on the information he provided, Police nabbed the other one as well. Later, during interrogation, the two named the doctor and the Police had to set a trap to detain him.
Adding that the accomplices of the doctor managed to get details of prescriptions by various doctors and give them to the doctor, Sandeep Singh, SHO of Kotwali police station told TOI, "The prime suspect is a well-known doctor in Delhi-NCR. He knew some owners of medical shops, where he sent his men to get the injections. They then sold the life-saving drugs for around Rs 30,000 to 40,000 depending upon the urgency of buyers."
"During interrogation, the accused told police that he had sold the injections to a minimum of 150 people in the last 20 days. On Wednesday too, he had to give these injections to at least 12 people in Delhi, Gurgaon and other parts of the NCR," he said.
City Superintendent of Police (1st) Nipun Agarwal told the Zee News that a big nexus was involved in the matter and everyone was getting their profit. Police are further investigating the matter to get more information about such gangs.
Source : with inputs