Doctors found referring patients to private hospitals to face action, warns Minister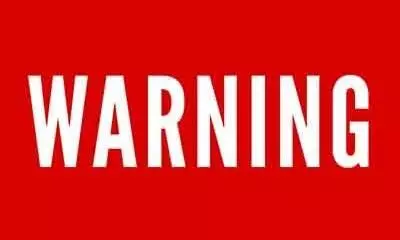 Koppal: Doctors of Koppal Institute of Medical Sciences have been warned of stringent action if they are found neglecting their duties and referring patients to private hospitals.

According to a recent Times of India report, the Koppal district-in charge minister Halappa Achar stated that the doctors will be held accountable and strict actions would be taken against them if caught doing so.
This came during a meeting that was chaired by Halappa Achar, who is also the Minister of Mines and Geology, Women and Child Development, Differently Abled and Senior Citizens Empowerment in Karnataka. the meeting was attended by the health department officials and authorities of the Koppal Institute.

Also Read: Karnataka: Vijayanagar Institute of Medical Science Director transferred

Criticizing the institute for failing to meet people's needs, he said in the meeting, "The Gangavati and Yelburga taluk hospitals have become synonymous with quality treatment. But Koppal Institute of Medical Sciences has failed to meet the people's expectations. Doctors can deliver better results when they coordinate better. They must uphold the dignity of their profession by serving the patients."

Karadi Sanganna, the Koppal MP, reportedly expressed regrets that in spite of having certain prestigious hospitals and medical institutions in the district, the patients continued to not get access to quality healthcare. He alleged that patients were being denied access to quality healthcare.
Assuring the minister and MP, the deputy commissioner of Koppal, Vikas Kishore Suralkar, responded that criminal cases would be booked against doctors who were found guilty of neglecting their duties, reports Times of India.
Also Read: Embarrassing: Govt doctor using ambulance for transporting personal belongings
Source : with inputs