Duty doctor assaulted, threatened to kill for denying access to COVID casualty ward, 3 booked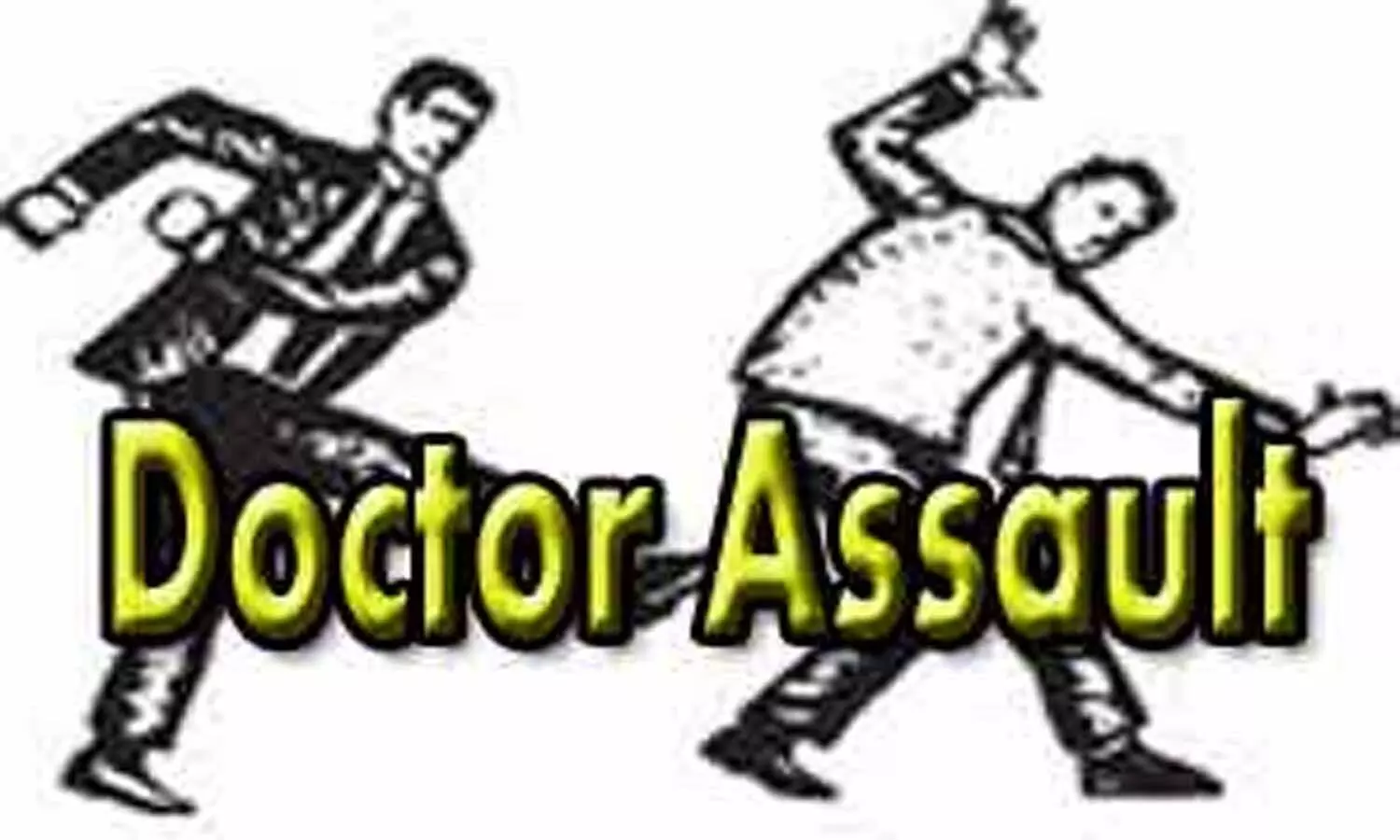 Bangalore: A doctor on COVID duty at a Thindlu-based private hospital was assaulted by three men for not letting them enter the COVID casualty ward. The trio allegedly started beating up the doctor and pulled out a dagger and threatened to murder him.
The pharmacist of the hospital came to the aid of the doctor and got assaulted as well. One of the three friends allegedly pulled out a dagger to threaten the on-duty doctor.
While one of the three men has been identified as one Masood, the rest of the two are unknown yet. Although the three accused are on the run, the Kodigehalli police have booked the trio under the Karnataka Prohibition of Violence Against Medicare Service Personnel and Damage to Property in Medicare Service Institutions Act, and also under The Epidemic Diseases (Amendment) Ordinance, for alleged criminal assault and intimidation.
Also Read: mob lynching of 2 Arunachal doctors: medical fraternity up in arms

As per the recent media report by Bangalore Mirror, the three accused came inside the COVID casualty ward on Friday evening around 6.50 p.m. The friend of the trio was undergoing treatment at the hospital for Covid pneumonia. The Covid ward was full of Covid patients, so the treating on-duty doctor did not allow the attendees of the patients to enter the casualty ward.

However, the three accused did not agree to this arrangement and when the on-duty doctor denied them entry, they allegedly started assaulting the doctor. Following this, the pharmacist of the hospital rushed to the spot to help the doctor and got beaten up as well. The scene turned more violent when one of the trios pulled out a dagger and threatened to murder the doctor.
Thereafter, the doctor approached the Kodigehalli police and a case was registered against the trio. Speaking to Bangalore Mirror about the incident, a senior police officer said, "The accused three are on the run. We have clues about their whereabouts and they will be nabbed soon."
Also Read: Angry mob brutally assaults young doctor with iron rods over COVID patient death

Source : with inputs