Eminent Neurologist Dr Kundan Lal Chowdhury no more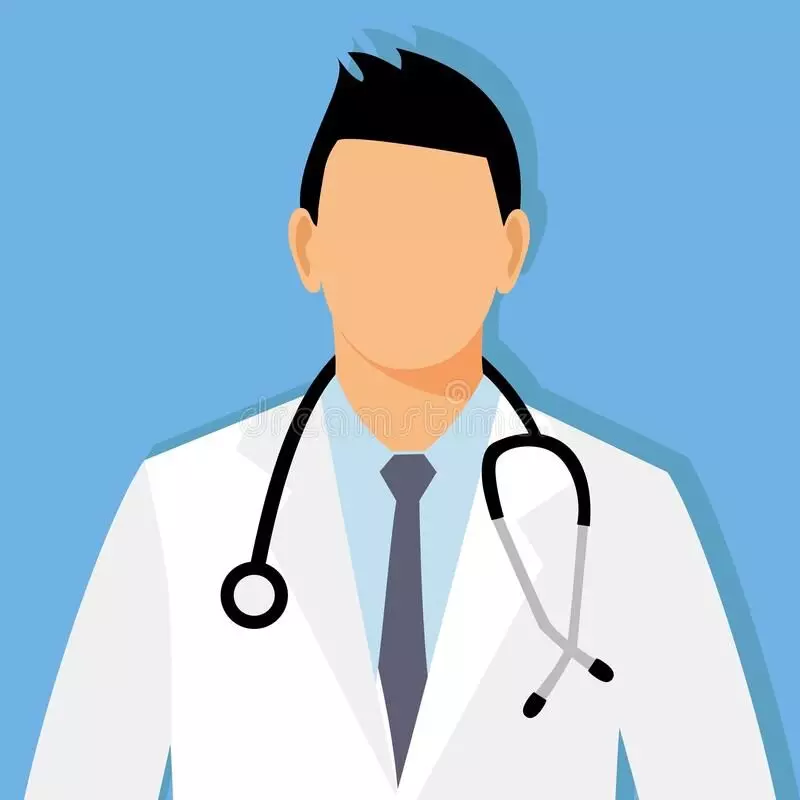 Jammu: A prominent neurologist, physician, social activist, and writer Dr Kundan Lal Chowdhury passed away in the United States of America (USA) on Sunday. He was 80 years old.
He is survived by his wife Dr Leela Chowdhury and two daughters. He was also a writer and a founding member of Panun Kashmir (PK) and Shriya Bhat Medical mission.
He had done his MBBS from Punjab University and MD from Delhi University. In addition, he did a fellowship in Neurology from London.
Also Read: Eminent physician Dr Bijoy Choudhary succumbs to cancer

All-State Kashmiri Pandit Ekta Manch chairman Chand Ji Khair told Greater Kashmir, "Dr. K L Chowdhury had been indisposed for the last two-three years. He had been with his daughter in the USA", adding, "Dr. Chowdhury breathed his last at 12 noon there (USA)."

He was born in Srinagar, Kashmir in 1941 and was the son of J.L Chowdhury, a known criminal lawyer of his time. He started his profession as a clinician, teacher, and researcher eventually became a professor and pioneered Neurology as a specialty in the Medical College of Srinagar.
In 1990, he moved to Jammu along with people from his community of Kashmiri Pandits during the insurgency and began charitable work by organizing the displaced doctors of KP Community and also gave free medical care to thousands of people who were living in the migrant camp.
He then founded the Shirya Bhat Mission Hospital and Research Center, aimed at providing free multi-specialty consultation and treatment to the poor and indigent patients, and is also involved in conducting medical camps, surveys and research.
According to a recent media report in Daily Excelsior, he did extensive work on the health trauma of the displaced populations, and coined terms, "Stress Diabetes", "Psychological Syndromes of exiles", "The 10-12 Syndrome", "The metabolic syndrome in 'migrant' camp inmates" etc. through which he talked about the effects of stress of environmental and lifestyle changes on a displaced population.
Over 123 free medical camps were held by the doctor between 1990 to 2020 to provide free medical care on the various diseases in migrant camps and other areas of Jammu province. He was reportedly providing online consultation five days before his death.
He was involved in writing and journalism, reports the Greater Jammu. He was also a recipient of various awards for his writings like the 'Kashmiri of the Year' and Rajeev Gandhi Shiromani award in 2007, 'The Smiriti Samman' of 2006, Prem Nath Bhat Amateur Journalist award 2004, and "Best Book Award for Excellence in Literature" in 2008. He wrote the book, 'Why Homeland' and talked about the concept of City State for Kashmiri Pandits in the Valley. Some of his other works include "Of Gods, Men and Militants," "A Thousand-Petalled Garland and other poems," and "Enchanting World of Infants" according to a media report in IB times. He was a believer of Homeland for Kashmiri Pandits and was the vice president of PK for 15 years. Additionally, he was the chairman of Global Kashmiri Pandit Diaspora and KMECT.
He was settled in Jammu, and many people from across the nation including Kashmir used to visit him to get treatments.
Many people expressed their sadness over his demise. Union Minister, Dr. Jitendra Singh termed his death a great loss to the medical fraternity and people. He said that Dr. Chowdhury was a well-known Physician, an author who also led the cause of his community after his displacement in 1990.
Many KP organizations also expressed their grief over his death, as per a media report in scoop news. Apni Party General Secretary Vijaya Bakaya, said that he was a renowned medical practitioner and a poet, writer, and social activist, who also regularly talked about common diseases and their cure broadcasted through Radio Sharda. Bakaya added that he was actively engaged in educating the masses about the protocols to be followed and precautions to be taken during Covid-19. He added, "He was an articulate thinker and a brilliant conversationalist. "At the time of migration of the KP community, he envisioned a dream of a return to lighten up the darkness and bring hope. His demise will leave a big void. May his soul rest in peace."
BJP general secretary (organization) Ashok Koul said, "It is very painful to know about the demise of a person who worked for the community. He gave direction to the migrant community and his contribution in literature is incomparable. The loss of such a personality is a big loss for the society, community, and J&K as a whole".
He prayed for peace to the departed soul and courage to the bereaved family. He said that he prayed for peace to the departed soul and courage to his bereaved family. He also mentioned that the doctor also wrote poetry and short stories about the migration of Kashmiri Pandits.
He said, "Dr. Chowdhury was the son of a famous lawyer who lived near SP College in Srinagar. After completing his medical studies, he worked in Srinagar GMC besides continuing his higher studies," adding that he was a good doctor always available for public service.
Commissioner Relief (Migrants) Jammu Ashok Kumar Pandita called his death "a big loss for the Kashmiri Pandit community", adding that "he was unwell yet he used to attend his patients". He said, "He had written several bestselling books. He also found "stress-diabetics" among the Kashmiri Pandit migrants after they migrated to Jammu from Kashmir Valley. His demise is very unfortunate and it's a big loss."

Panun Kashmir also paid tribute to the doctor, who was unwell for some time. They held a meeting which was attended by President Virender Raina, Kamal Bagati General Secretary, Upinder Koul General Secretary, Sameer Bhat Convenor PK youth, P.K.Bhan, Kewal Krishan, Sanjay Kaul, Sameer Mattoo, Ashok Chrungoo among others. They observed a two-minute silence and remembered his contribution to the cause of their community. Virender Raina recalled the doctor's association with Panun Kashmir, adding that the late Dr. Chowdhry was an iconic figure for the displaced community. He was an eminent physician, a poet, a writer, and one of the prominent thinkers and leaders of the community. His passing away has created a gap that cannot be fulfilled. Dr.Chowdhry was one of the pioneers of the struggle for the reclamation of the lost homeland for Kashmiri Pandits after 1990. The contribution of Dr.Chowdhry as a physician, whom the community held in great esteem are second to none, he said.
Also Read: Renowned Radiologist, Social Media Influencer Dr Padmavati Dua succumbs to Covid-19 after long battle
Source : with inputs