Eminent physician Dr Ramaka Lakshmana Murthy passes away at the age of 83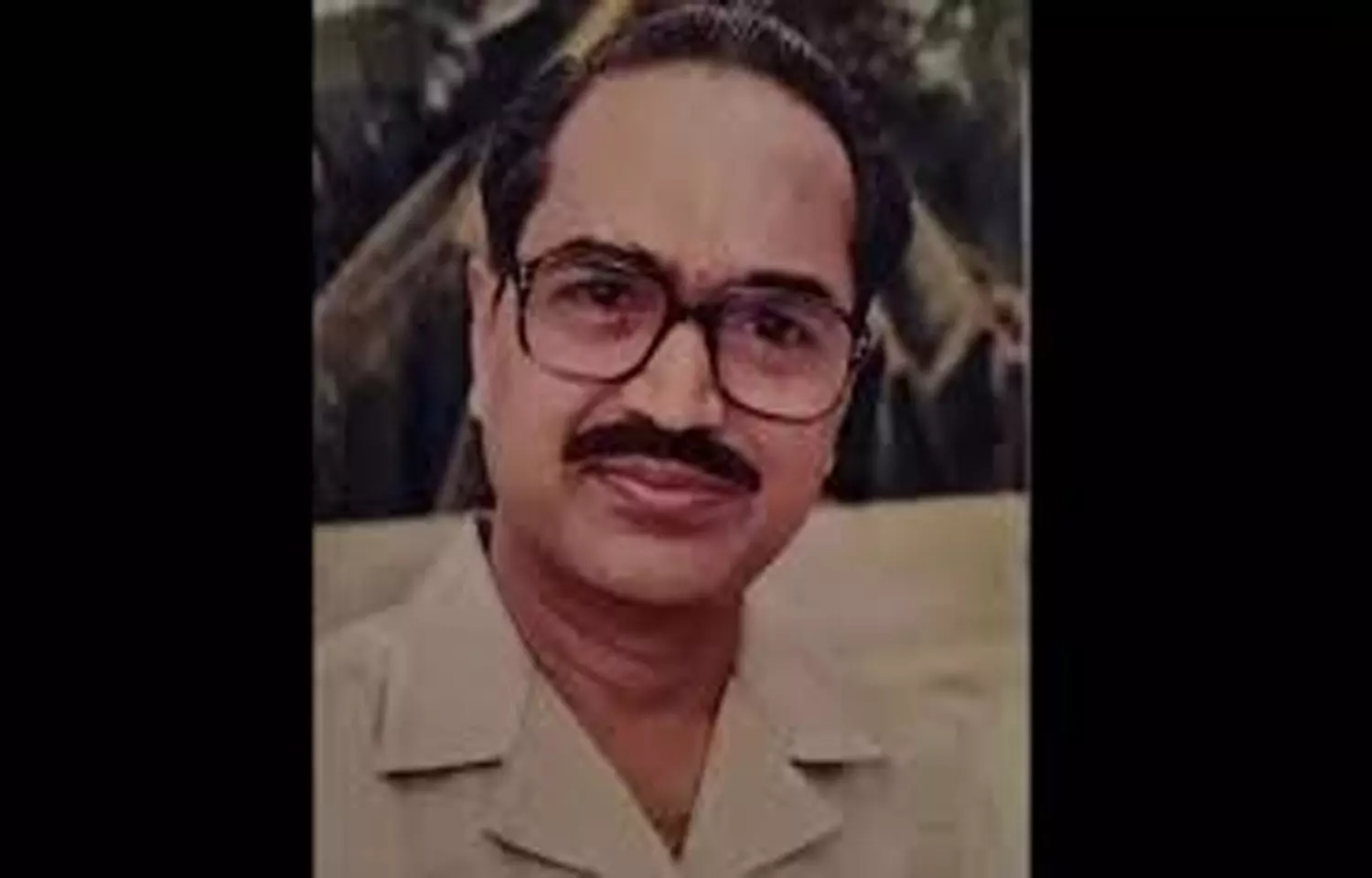 Hyderabad: Renowned physician, Dr Ramaka Lakshmana Murthy passed away at his residence in Ram Nagar, Hanumakonda, in Warangal district on Thursday night. Better known as the 'People's Doctor', Dr. Murthy (83) died of age-related issues.

Dr. Murthy belonged to Husnabad, where he was born on June 1, 1938. After retiring from Government services, he used to run a clinic at Ram Nagar.
As per various media accounts, Dr. Murthy lost his mother in early childhood and thereafter had been brought up by his maternal uncles in Indurthy.

He pursued his MBBS in Osmania Medical College, Hyderabad, where he studied his post-graduation degree as well, reports the Hans India. He worked for one year in a Government hospital in Karimnagar and had been associated with Mahatma Gandhi Memorial Hospital (MGM hospital) for two decades after obtaining his MD in General Physician.
The Hindu adds that Dr. Murthy had a close association with people's poet (Praja Kavi) Kaloji Narayana Rao, who inspired Dr. Murthy to get involved in social service. After taking voluntary retirement from the MGM hospital Dr. Murthy set up his own clinic at Ram Nagar to help the needy with free treatment, however, he stopped four years ago when old age reportedly started affecting him.
Dr. Murthy had been felicitated with Poura Sanmanam (civic felicitation) in 1997. Vice-chancellors from eight Universities attended the program at the then Regional Engineering College (Now NIT) in Warangal. People's poet Kaloji Narayana Rao had also been present on that occasion to witness Dr. Murthy receive the award, adds The Hans India.
Hans India reports that Dr. Murthy, apart from being a favorite doctor of people, had been fluent in literature as well. He had made his contribution through scores of devotional songs. He had been the author of a book containing devotional essays. His commentary on Hanuman Chalisa in Hindi and English were also praiseworthy.
Recalling his association with Dr. Murthy retired IAS officer B.P.Acharya told The Hindu that the 'people's doctor' had been popular along with his continuous involvement in the Indian Medical Association programs.
Remembering the legend, Kundavajjala Krishnamurthy, Telangana Rachayithala Sangham Warangal President told the Hans India, "The one a few houses down the lane in Ramnagar area where Dr Lakshmana Murthy lived has been a landmark for about five decades. People used to queue up before his house right from the wee hours. Sometimes, it looked like a blind belief, but such was his reputation. His social service, literary and devotional activity is well remembered."
Meanwhile, UNI reports that Chief Minister K Chandrashekhar Rao has expressed his deep condolences over the death of noted people's doctor Ramaka Laxmana Murthy in a message.
The Chief Minister said that Laxmana Murthy has dedicated his entire life for giving medical treatment to the poor people, and was known as the people's doctor.
The Minister added that he gained a permanent place among the hearts of people. The generations to come will remember him for his selfless services, the Chief Minister said.
He conveyed his condolences to members of the bereaved family.
Dr. Murthy is survived by his wife Ananta Laxmi and two sons Dr. Ramaka Srinivas, cardiologist, and Shashidhar, software engineer and two daughters Gangu Vani, teacher, and Laxmi, pharmacy professional, adds Hans India.
Also Read: Renowned Diabetologist Dr Jitendra Singh lauds Indian medical fraternity, says COVID brought forth inherent strength
Source : with agency inputs