Foreigner cheats Hyderabad doctor of Rs 41 lakh, held in Delhi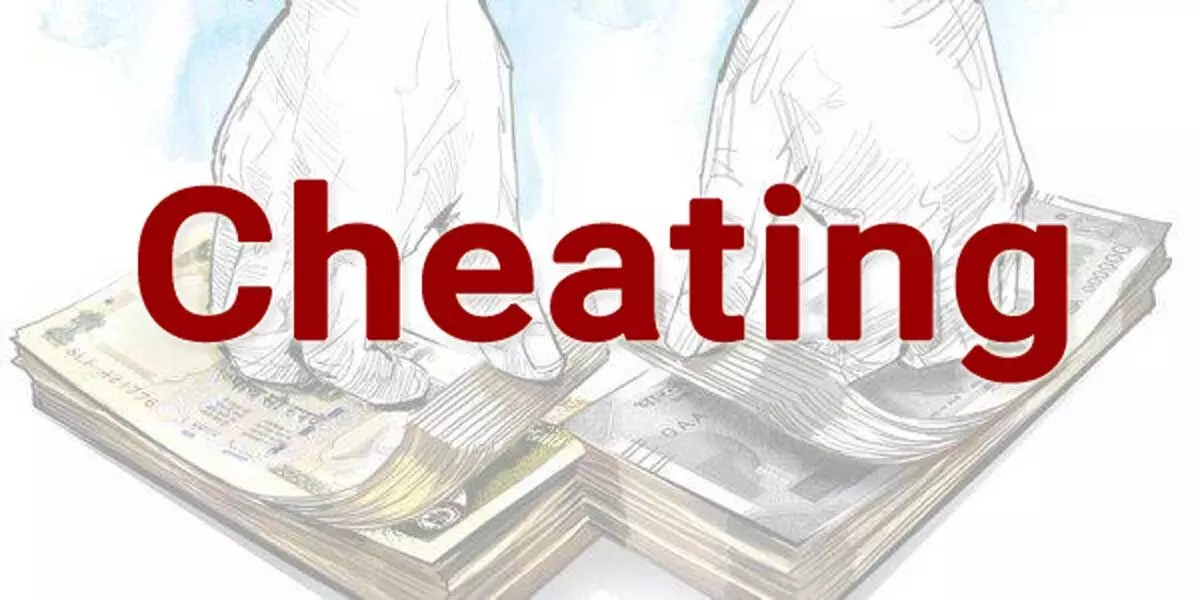 Hyderabad: A Hyderabad-based woman doctor was duped of Rs 41 lakh by a foreigner under pretext of buying herbal medicines and its formula for Rs 5 crore from her.

The Ivory Coast national identified as Messi Danho Frank was arrested in Delhi by cyber crime sleuths of Hyderabad after a complaint was moved by the doctor alleging that the 34-year-old foreigner had offered her Rs 5 crore for buying the medicine and the formulae.
The duo came in contact, two years ago on a social media platform. He introduced himself with a fake name, James Mario. The accused claimed that he was in need of Rs 5 crore worth herbal products and its formula, which will be again sold in the UK.
He convinced the doctor that he was interested in finalizing a deal with her regarding herbal medicines and its formula. He stated that he wanted to buy the formula from the doctor and eventually the deal was struck.

The man agreed to pay Rs 5 crore to the doctor for her herbal products.
A press release from the Hyderabad police, quoting the complainant, said the accused had told the complainant doctor that he had transferred the Rs 5 crore through international wire transfer.
In the meantime, some people claiming to be from the RBI- Delhi asked her to pay tax for the transfer of Rs 5 crore and she transferred Rs 26 lakh to the bank account given by them, the release quoted as saying by PTI.
She again received a call from persons posing as Customs officers by stating that Mario has been detained at the Delhi airport for carrying huge sums of money. They told her that she has to pay for his release. The woman paid Rs 15 lakh, the release added.
Detective Department Joint Commissioner Avinash Mohanty informed Telangana Today, "The deal was finalized and in April, he told her that he was transferring Rs 5 crore. Later, some persons called her saying they were from the Reserve Bank of India and collected Rs 41 lakh for clearing the Rs 5 crore transfer."

However, she soon realized the fraud and lodged a complaint against the man following which the police booked a case and on Thursday arrested him. The police seized a laptop, three mobile phones, and 37 ATM cards from him.

During the investigation, police came to know that the accused came to India in 2018 on a business visa. The accused was nabbed in Delhi and brought to Hyderabad by police, reports TOI.
Source : with agency inputs