Google honours cancer research pioneer, cell biologist Dr Kamal Ranadive with doodle on 104th birth anniversary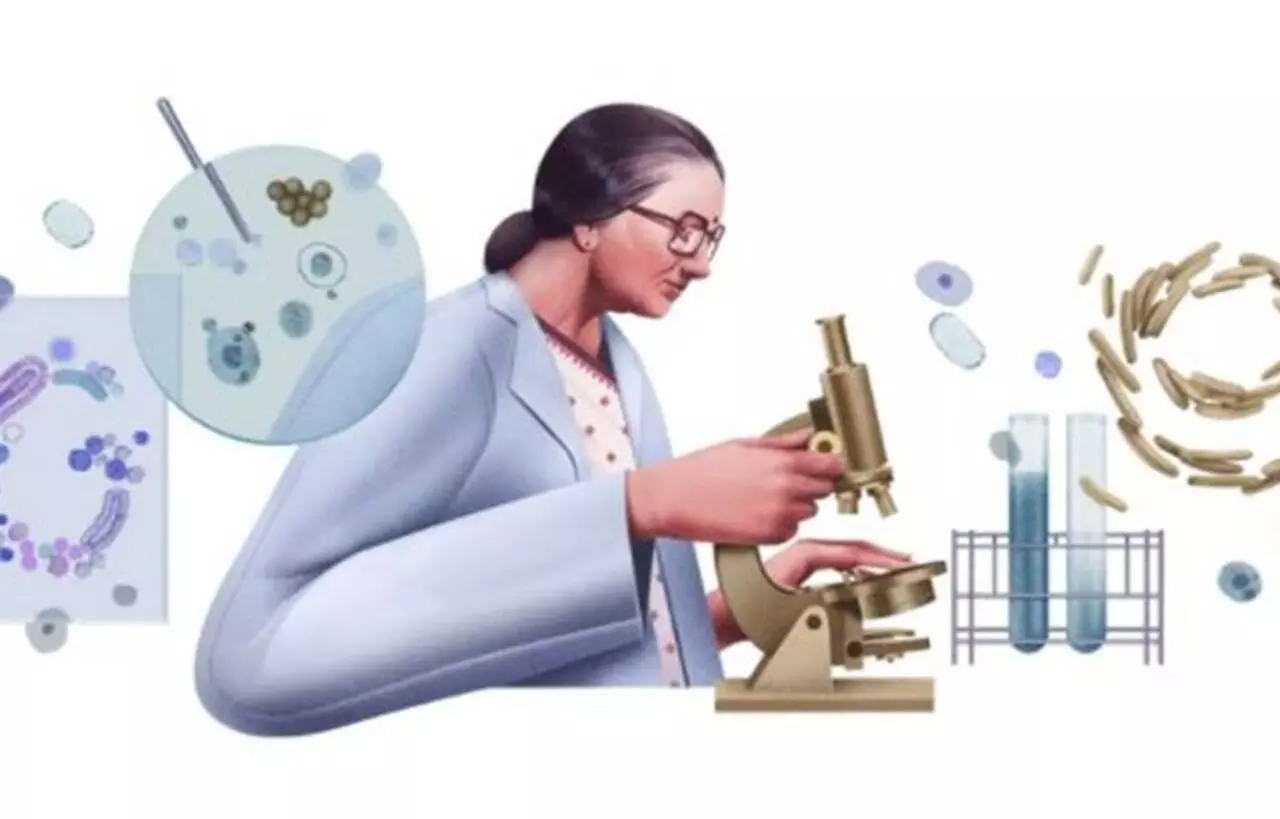 New Delhi: To mark the 104th birth anniversary of the Indian cell biologist and cancer research pioneer Dr Kamal Ranadive, tech giant Google dedicated a doodle to her on Monday.

The doodle was created by the India-based artist Ibrahim Rayintakath depicting Dr Ranadive looking at a microscope.
Dr Ranadive is best known for her groundbreaking cancer research and devotion to creating a more equitable society through science and education.
Also Read: Dr Kadambini Ganguly: Google Doodle honours India's first woman doctor on her 160th birth anniversary

The doctor, whose initial name was Kamal Samarath was born in 1917 in Pune, India. She was encouraged by her father, Dinesh Dattatreya Samarth, a biologist who taught at Fergusson College in Pune to pursue medicine. She however became interested in Biology.

She went to the H.H.C.P High School, in Huzurpaga and received her bachelor's degree in Science in 1934. She acquired her Master's Degree in Science from the Agriculture College at Pune in 1934 in the field of cytogenetics of Annonaceae.
She received a doctorate in cytology, the study of cells while working as a researcher in the Indian Cancer Research Center (ICRC) in 1949. She further received a fellowship at Johns Hopkins University in Baltimore, Maryland, USA, where she worked with George Gey.
Following her studies in the USA, she returned to Mumbai, India back at the ICRC where she established the country's first tissue culture laboratory.
She was the director of ICRC. She was a pioneer in animal modeling of cancer development and was one of the first researchers in India to propose a link between breast cancer and heredity. She was able to establish the links between cancers and certain viruses.
She studied about Mycobacterium leprae, the bacterium that causes leprosy, which helped her in creating a vaccine for it in the year 1973, reports India Times.
IANS reports that Dr Ranadive, along with 11 other colleagues established the Indian Women Scientists' Association in 1973, which presently has 11 chapters in India to support the women in the field of science. The IWSA also provides scholarships and childcare options for women in science.
Google noted in a statement as quoted by The Indian Express, "Ranadive also encouraged students and Indian scholars abroad to return to India and put their knowledge to work for their communities. After retiring in 1989, Dr. Ranadive worked in rural communities in Maharashtra, training women as healthcare workers and providing health and nutrition education. The IWSA now has 11 chapters in India and provides scholarships and childcare options for women in science."
After retiring in 1989, the doctor continued to work with rural communities in Maharashtra, providing training to women as healthcare workers and educating them about nutrition and health.
She has published around 200 research papers on leprosy and cancer. She received the Padma Bhushan (the third-highest civilian award) for her work in the field of medicine in 1982. In 1964, she was conferred with the first Silver Jubilee Research Award by the Medical Council of India the G.J. Watumull Foundation Prize for Microbiology. She was an Emeritus Medical Scientist of the ICMR.
Also Read: Story of first woman doctor of UAE Gynaecologist Dr Zulekha Daud
Source : with agency inputs