Gujarat based Cardiologist to now lead Ministry of AYUSH, Women and Child Development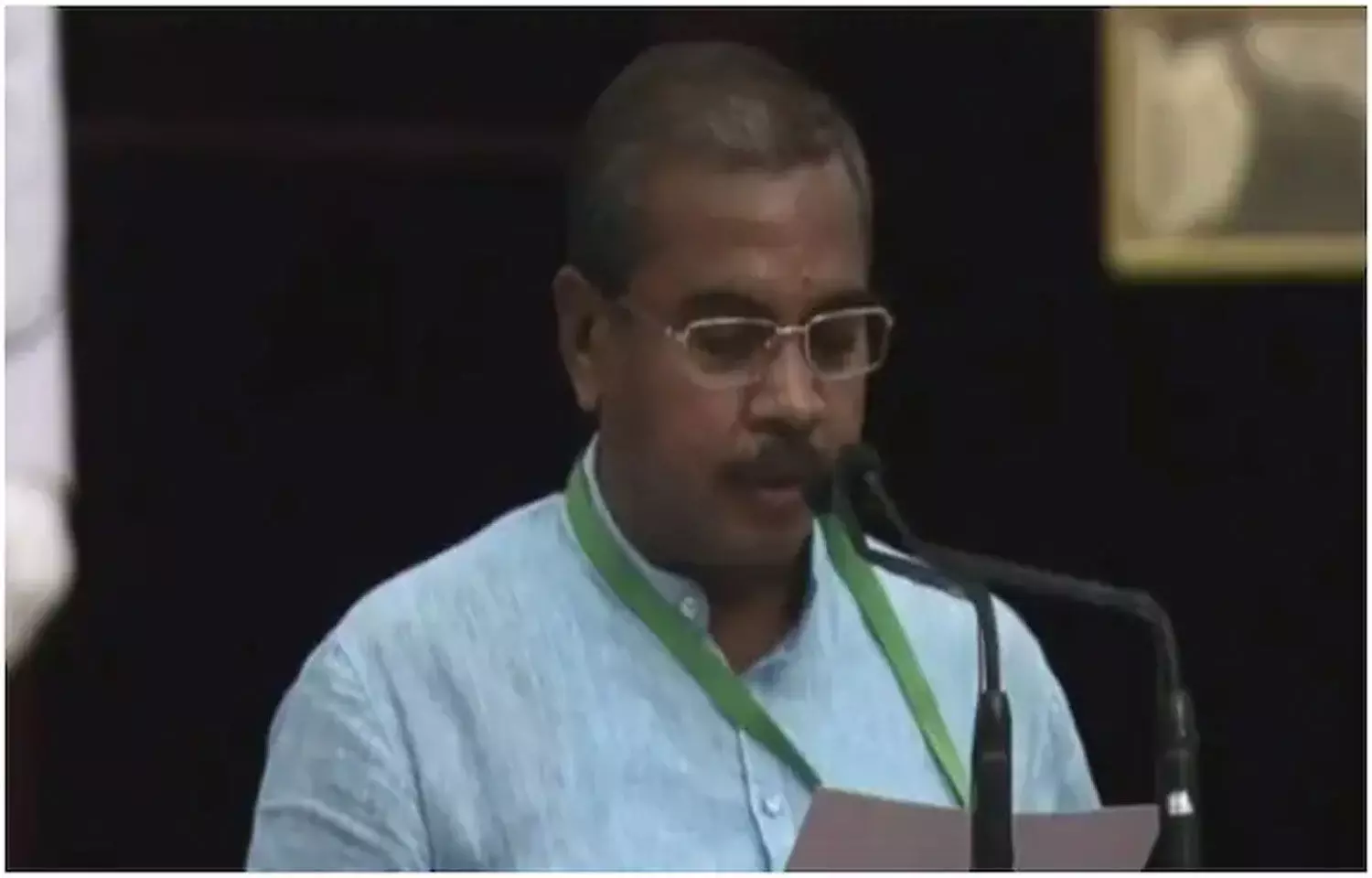 New Delhi: A Cardiologist, Dr Munjapara Mahendrabhai, has been appointed the Minister of State in the Ministry of AYUSH and Women and Child Development as a part of Cabinet rejig.
While Mrs Smriti Zubin Irani will be continuing to head the Women and Child Development Ministry as the Union Minister, Sarbananda Sonowal will head the Ministry of AYUSH in the refreshed Union Cabinet of Prime Minister Narendra Modi.
Dr Mahendrabhai is a first time Lok Sabha MP for Surendranagar in Gujarat. He is among the 36 new inductees who were sworn in the new council of ministers yesterday.
Before his political career, he had a three-decade-long distinguished career as a Cardiologist and Professor of Medicine in Gujarat. He holds an MD in General Medicine and Therapeutics from Gujarat University. A social worker at heart, 52-year-old Dr Mahendrabhai offered medicines at Rs 2 and served about eight lakh patients through various medical camps.
Broad Scope of AYUSH Ministry

Ministry of AYUSH is responsible for policy formulation, development and implementation of programmes for the growth, development and propagation of Ayurveda, Yoga and Naturopathy, Unani, Siddha and Homoeopathy (AYUSH) systems of Health Care. The vision of the Ministry is to position AYUSH systems as the preferred systems of living and practice for attaining a healthy India.
Ministry of Ayush was formed with a view to providing focused attention towards the development of Education and Research in Ayurveda, Yoga & Naturopathy, Unani, Siddha and Homoeopathy systems. The Ministry continues to lay emphasis on the up-gradation of Ayush educational standards, quality control and standardization of drugs, improving the availability of medicinal plant material, research and development and awareness generation about the efficacy of the system, domestically and internationally.
The Ministry has identified its Mission in terms of seven broad thematic areas of AYUSH activities. The thematic areas are Effective Human Resource Development, Provision of Quality AYUSH Services, Information, Education and Communication, Quality Research in AYUSH, Growth of the Medicinal Plants Sector, Drug Administration and International Exchange Programme/Seminars/Workshops on AYUSH.
The Ministry of AYUSH has various organisations under its ambit including research councils, statutory councils for regulation of Education and practice, labs, national institutes as well as a drug manufacturing unit.
Its salient objectives are to upgrade the educational standard of the Indian Systems of Medicine and Homoeopathy colleges in the country, strengthen existing research institutions and ensure time-bound research programmes on identified diseases for which these systems have an effective treatment. In addition, to draw up schemes for cultivating, promoting, and regenerating medicinal plants that are used in these systems as well as evolve Pharmacopoeial standards of Indian Systems of Medicine and Homoeopathy drugs.

Broad Scope of Women and Child Development Ministry
One of the main challenges lying ahead of Dr Mahendrabhai in the Women and Child Development Ministry would be to tackle the issue of malnutrition among children and women in the country.
The Ministry was constituted with the prime intention of addressing gaps in State action for women and children for promoting inter-Ministerial and inter-sectoral convergence to create gender equitable and child-centred legislation, policies and programmes.
The broad mandate of the Ministry is to have holistic development of Women and Children. As a nodal Ministry for the advancement of women and children, the Ministry formulates plans, policies and programmes; enacts/ amends legislation, guides and coordinates the efforts of both governmental and non-governmental organisations working in the field of Women and Child Development. Besides, playing its nodal role, the Ministry implements certain innovative programmes for women and children. These programmes cover welfare and support services, employment and income generation training, awareness generation, and gender sensitization. These programmes play a supplementary and complementary role to the other general developmental programmes in the sectors of health, education, rural development etc. All these efforts are directed to ensure that women are empowered both economically and socially and thus become equal partners in national development along with men.
For the child's holistic development, the Ministry has been implementing the world's largest and most unique and outreach programme of Integrated Child Development Services (ICDS) providing a package of services comprising supplementary nutrition, immunization, health check-up and referral services pre-school non-formal education. There is effective coordination and monitoring of various sectoral programmes. Most of the programmes of the Ministry are run through non-governmental organisations. Efforts are made to have more effective involvement of NGOs. The major policy initiatives undertaken by the Ministry in the recent past include universalisation of ICDS and Kishori Shakti Yojana, launching a nutrition programme for adolescent girls, the establishment of the Commission for protection of Child Rights and enactment of the Protection of Women from Domestic Violence Act.
The Ministry has 6 autonomous organisations including National Institute of Public Cooperation and Child Development (NIPCCD), National Commission for Women (NCW), National Commission for Protection of Child Rights (NCPCR), Central Adoption Resource Agency (CARA), Central Social Welfare Board (CSWB) and Rashtriya Mahila Kosh (RMK).