MBBS doctor among 7 arrested in raid at 2 hotels in Patna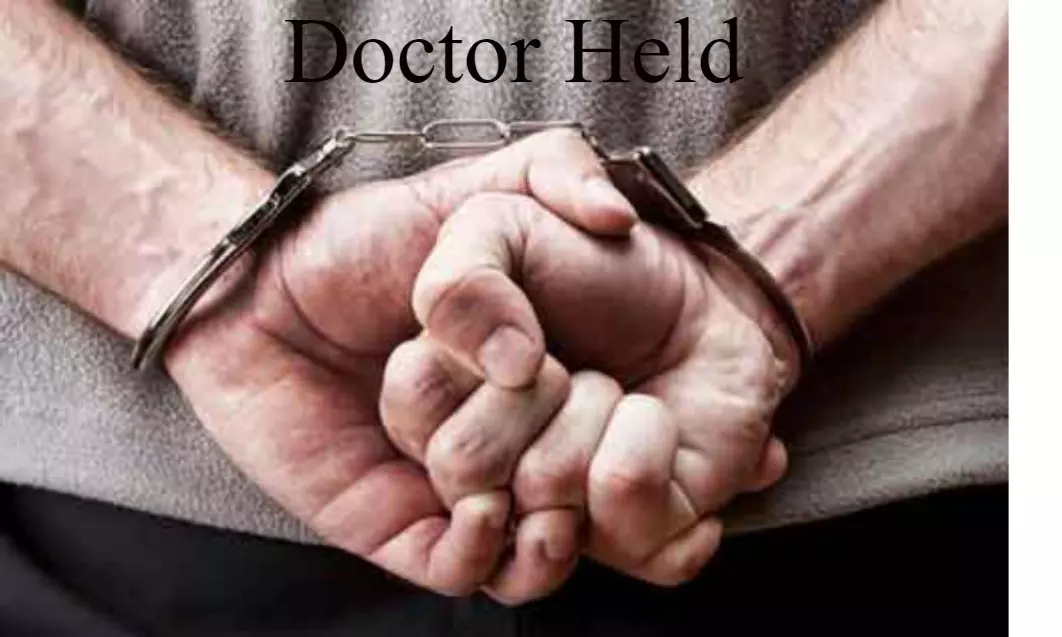 Patna: In a raid, an MBBS doctor, who had arrived for a job interview in AIIMS Patna was arrested by the police from Ginger hotel on Dak bungalow roundabout in Patna on Saturday night.

The arrest comes as a part of tightened operation to enforce prohibition with iron hand in state on CM Nitish Kumar's direction after recent hooch deaths, reports Times of India.
Though the doctor was not found in a drunken state, however he was found to be in possession of IMFL bottle with 10ml liquor in it.
Kotwali police station SHO Sunil Kumar Singh informed that the doctor is a native of Bhagalpur and had completed his medicine studies from Maharashtra. He added, "He had arrived Patna on Friday."
Also Read: Odisha: Man impersonating as AIIMS Patna doctor arrested for duping banks

In a separate raid, six software engineers working with an international firm were also arrested with a liquor bottle inside a room of Fortune hotel in RN Singh road under Kankarbagh police station area in Patna at around 8.30pm on Saturday, a few hours before their friend's marriage function.

According to a media report in the Times of India, the arbitrary raids were conducted as part of an 'operation' to prohibit liquor in the state on the basis of the CM Nitish Kumar's orders after the recent hooch death.
The engineers who were arrested were preparing their drinks before the police arrived at the spot, said Kankarbagh police station SHO Ravishankar Kumar. He added, "None of them were in inebriated state. Their breathalyzer test was also negative."
The SHO added that a bottle of smuggled Indian manufactured foreign liquor (IMFL) of a costly brand and six disposable cups were taken from their possession. They had reached Patna through flight and train to attend a friend's wedding on Saturday night.
He said, "They would have been part of the baraat within a couple of hours before which they were arrested in random checking of hotels taken up by police." The six engineers were brought to the police station after the arrest.
The SHO mentioned that every police station across district is randomly conducting inspection of at least two hotels per day to enforce prohibition.
Also Read: UP: FIR against 3 doctors for delaying autopsy report
Source : with inputs