Overworked doctor, nurse slap each other at UP hospital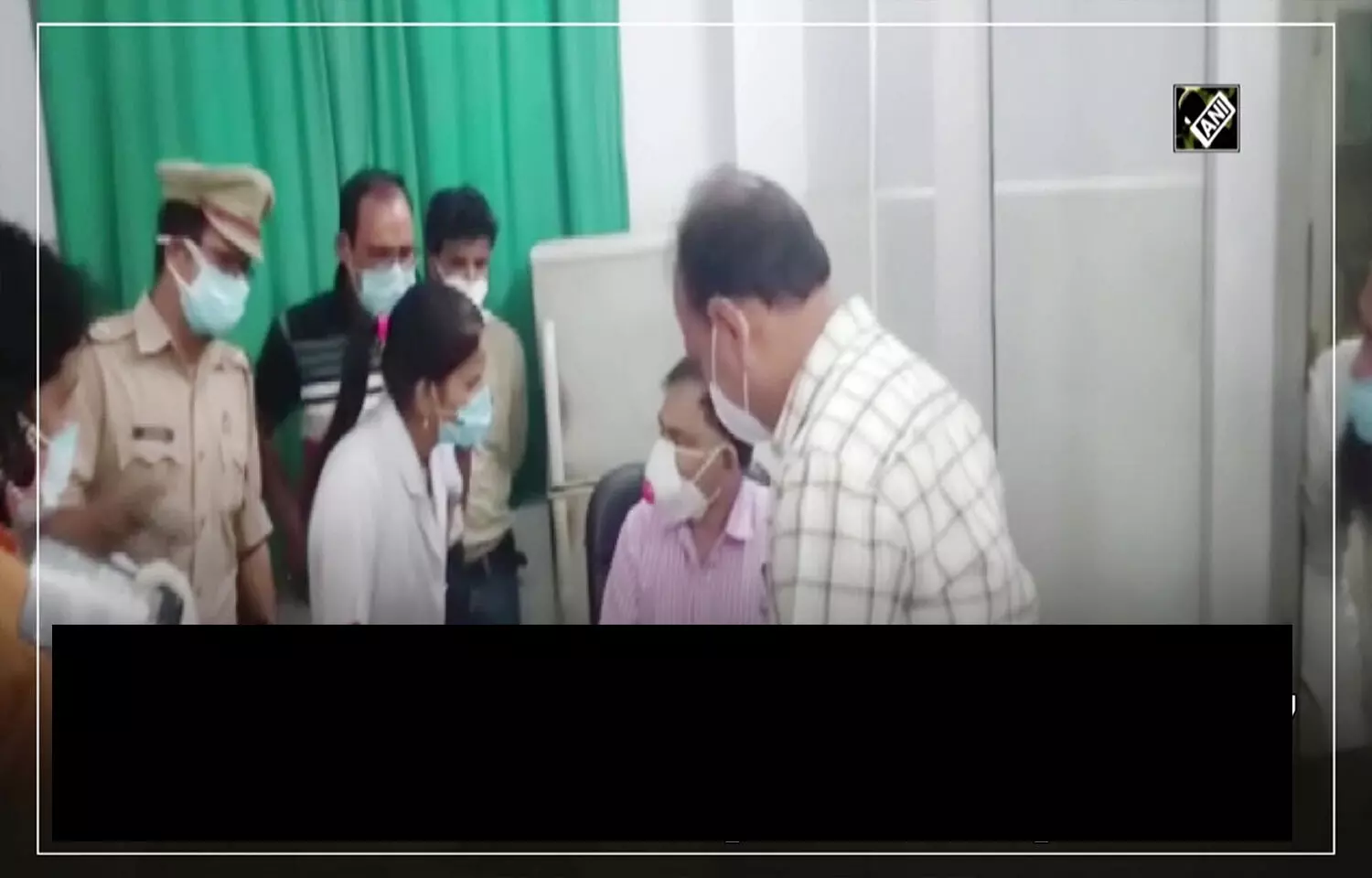 Rampur: Stressed due to tremendous work pressure, a doctor and a nurse attached to a district hospital got into an ugly fight and started abusing and slapping each other in full public view over the issuance of the death certificate of a patient.

The video of the incident that reportedly took place on Monday was shared by ANI and soon went viral on social media.
In the video, the doctor and the nurse are first seen screaming and abusing each other inside his chamber. However, the argument soon escalated and the nurse is seen slapping the doctor. Thereafter, the doctor too hits her and the duo engage in an ugly fight in front of other staff and patients, leaving everyone shell shocked.
The nurse is even heard saying do you have the guts?
Also Read: Angry mob brutally assaults young doctor with iron rods over COVID patient death

According to a recent media report in India.com, one of the Covid-19 patients in the hospital passed away after which the relatives of the deceased sought a certificate from the hospital administration. The nurse accordingly approached the doctor for the certificate and the doctor asked her to bring the matter in writing. The nurse lost her temper as the relatives kept on approaching her for the certificate. She then visited the emergency ward and a heated conversation took place between the doctor and the nurse which turned into a physical fight soon. The fight was witnessed by the hospital staff and relatives of the said patient as well.

Though the police officer was present there during the time of the verbal conflict, it intervened in the matter along with other hospital staff when the verbal conflict snowballed into a physical assault.
When inquired by the City Magistrate about their condemnable behaviour, they stated that both of them have been agitated and stressed by the increasing workload.
According to ANI, the situation came under control after the police intervened in the matter. The City Magistrate of Rampur, Ramji Mishra said, "I have spoken to both of them. They say they were under stress and overburdened. We will probe this and speak to both of them."
Also Read: UP: Woman Doctor arrested for alleged link with mafia don
Source : with agency inputs