Residential Pressures on Doctors reaching new heights: Female doctor threatened of rape if she does not vacate premises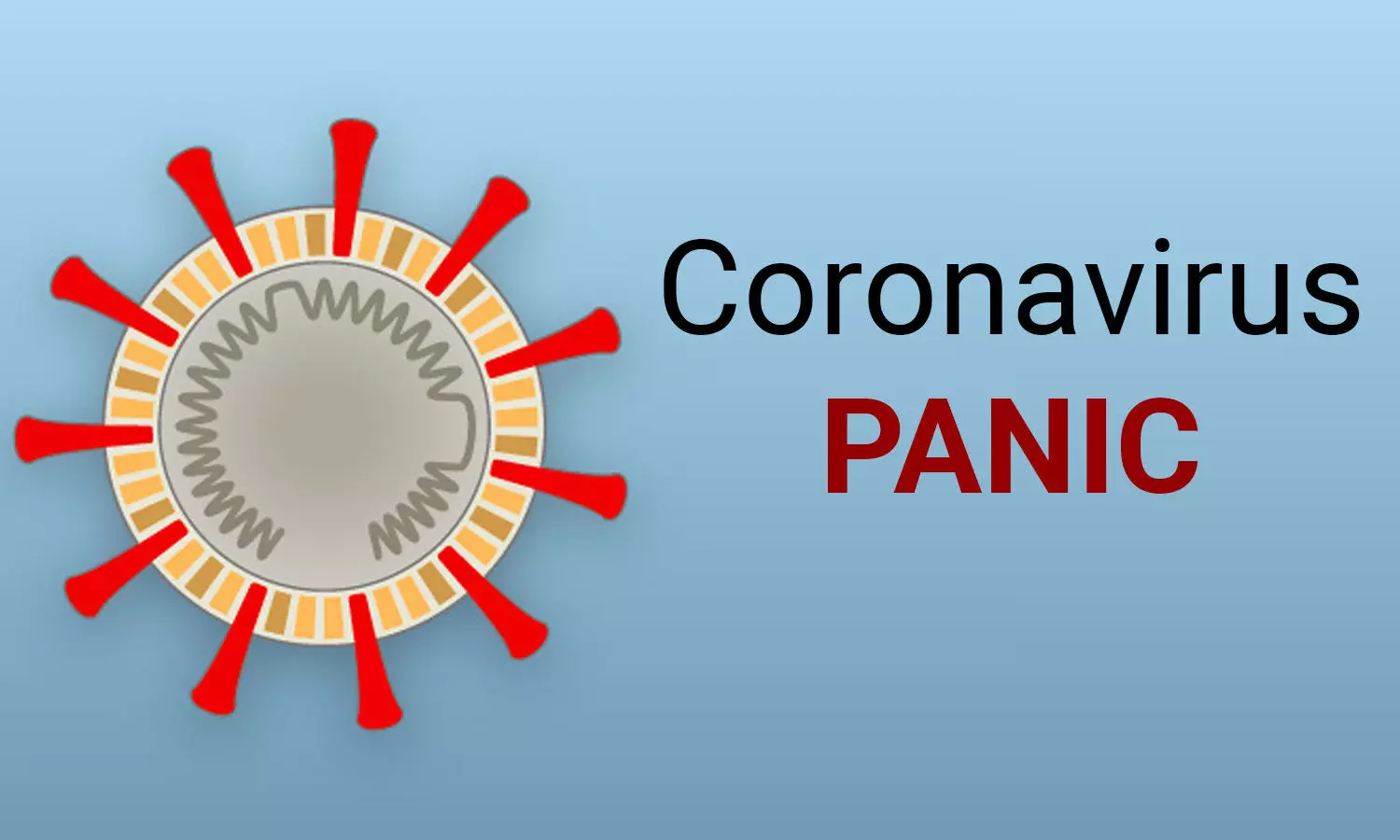 New Delhi: With the rise in coronavirus cases and stigma around it; the doctors, nurses and paramedical staff who are constantly risking their lives and fighting the pandemic; are susceptible not only to the infection but have become a victim of brutal harassment as well. Apparently, the ostracism level has risen so much that some medical personnel have even been stranded on roads with nowhere to go after being driven out of their rented homes by their landlords during this critical time of COVID 19 epidemic.

In a shocking yet appalling incident, a female doctor was recently threatened of rape if she did not vacate the flat she had been residing in.
In her complaint, the junior doctor attached to the prestigious All India Institute of Medical Sciences (AIIMS) Bhubaneswar has stated that one of the housing society members threatened her with rape if she did not vacate her apartment for fear her presence could expose others in the society to the virus. AIIMS has been designated to provide treatment to coronavirus patients.
She claimed that she has been facing harassment from the office-bearer for a week but it was March 29th when she was threatened with rape, that she decided to approach the police and file an FIR in this regard.
Read Also: Final Year MBBS to be roped in against Coronavirus battle, MCI asked to consider proposal: Report

"We have been living in our flat for several years in Khandagiri area. But a society office-bearer, his wife and two sons hurled abuses at me and asked me to leave. While the nation cheers healthcare professionals as warriors, the office-bearer said I might spread novel coronavirus in the society as I am a doctor," the doctor, who is not involved in the treatment of Covid-19 patients stated in her FIR; as quoted by
TOI
. She also claimed no one from the society stood beside her.
The police have registered a case of criminal intimidation against the society's office-bearer and are verifying her charges. Additional commissioner of police Anup Kumar Sahoo informed that a counter case was also lodged by the society against the family at the same police station.
Meanwhile, there have been many instances across the country where landlords are evicting doctors and paramedics owing to fear of the spread of coronavirus infection. Dealing with this dreadful demeanour, the doctors, paramedical staff and healthcare personnel have approached their respective state government authorities seeking relief citing that their landlords/house-owners are forcing them to vacate their rented residences.
Subsequently, after receiving numerous complaints in this regard, many of the states have already issued an official notification clearly stating that such behaviour amounts to obstructing public servant in discharging their duties and implied that those landlords and homeowners who indulge on it will face strict penal action. On such communication in Delhi states
All the District Magistrates/Zonal Deputy Commissioners of Municipal Corporations/District Deputy Commissioners of Police are directed to take strict penal action against such landlords/house-owners under the relevant provisions of law and submit an Action Taken Report on a daily basis to the office of Addl. Chief Secretary (Home), Govt. of Delhi.
Karnataka state government issues a similar notice stating such behaviour would mean that a landlord evicting a doctor or a paramedic can be charged under section 186 of the Indian Penal Code which says "Whoever voluntarily obstructs any public servant in the discharge of his public functions, shall be punished with imprisonment of either description for a term which may extend to three months, or with fine which may extend to five hundred rupees, or with both," quotes India Legal.
The Municipal Corporation of Gurgaon (MCG) has issued a warning that such landlords and house owners will be booked by the police if found guilty. "This behaviour is not acceptable in such a critical situation. FIRs will be filed against those found doing so. People can go to their nearest police station and action will be taken immediately," a notice issued by MCG read, reports TOI.
Union Health Minister Harsh Vardhan too spoke against the recent trend of landlords evicting their tenants who happen to be medical personnel.
"Deeply anguished to see reports pouring in from Delhi, Noida, Warangal,Chennai etc that doctors and paramedics are being ostracised in residential complexes and societies. Landlords are threatening to evict them fearing Covid-19 infection. Please don't panic," he had said in a tweet.
I'm DEEPLY ANGUISHED to see reports pouring in from Delhi, Noida,Warangal,Chennai etc that DOCTORS & PARAMEDICS are being ostracised in residential complexes & societies. Landlords are threatening to evict them fearing #COVID2019 infection. Pls don't panic !#CoronavirusLockdown

— Dr Harsh Vardhan (@drharshvardhan) March 24, 2020
Earlier, the Resident Doctors Association at AIIMS had stepped against this act alleging discrimination and harassment. They had written a letter to the Prime Minister and Union Health Ministry pointing out the plight of doctors.
Federation of Resident Doctors Association (FORDA) had also sent a letter to the health ministry requesting protection and safety of these medical professionals in Kolkata.
While the doctors are risking their lives to tend to coronavirus patients and are hailed as heroes by many, a shocking incident recently surfaced where the identity of a doctor was questioned. A media reporter allegedly harassed the doctor for 'violating the lockdown' issued by the state government in light of COVID 19 outbreak.
Read Also: ESIC Hospital Director heckled by reporter who did not believe he was a doctor!
Source : with inputs