Retired MBBS doctor lured with profit on COVID vaccine sales, loses Rs 12.84 lakh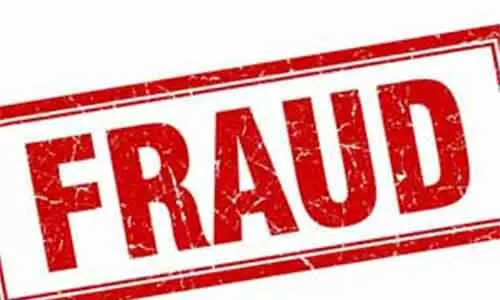 Mumbai: A 60 year old retired MBBS doctor lost an amount of Rs 12.84 lakhs to 2 fraudsters under the pretext of earning profit through the sale of a Covid-19 vaccine in UK.

The fraudsters lured the doctor by claiming that he would earn a profit of 60 percent through the manufacture and sale of the covid-19 vaccine in the UK market where there is a high demand and short supply.
Also Read: Odisha: Man impersonating as AIIMS Patna doctor arrested for duping banks

The two accused, a Nigerian and an Indian, couriered the doctor a chemical which they claimed is used in the vaccine manufacturing process, following which the doctors invested some money, reports Times of India.

After receiving a tip-off, the DCP (Cyber) Dr Rashmi Karandikar laid a trap this week to nab the accused duo.
According to the cyber police, the racket has cheated many people in a similar way across the country. The duped money would amount to crores of rupees, the police added.
The accused have been identified as Patrick Chukulube (34), the Nigerian and Muzzamil Pawaskar (26), the Indian. They were arrested from Panvel and Kharghar.
The Medical Dialogues team had earlier reported about another case of fraud where a Mumbai based ayurvedic doctor was cheated of Rs 20 lakh by one of her employees on the pretext of investing in lucrative gold schemes.
Also Read: Lured by gold scheme, Ayurvedic doctor loses Rs 20 lakh to employee
Source : with inputs