Tamil Nadu Assistant Surgeon drowns to death in her car stuck in flooded subway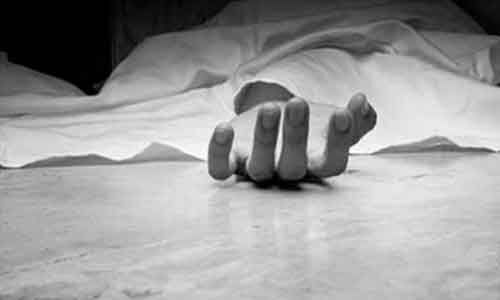 Chennai: An assistant surgeon attempting to drive her car through a flooded railway underpass, suffocated and choked to death after the vehicle got stuck and she drowned in the stagnant rainwater in the subway on Friday night.

As per various media accounts, the deceased has been identified as a 32-year-old doctor, C Sathiya attached to a government hospital in Hosur.
On September 17, Sathiya and her mother-in-law were going to Pudukottai when the incident took place.
With no warning signs put up ahead of the underpass, and seeing a lorry going through the subway, the doctor also entered the subway hoping to drive through it. However, the car came to a halt when they reached the middle of the subway and water gushed into the vehicle, resultantly jamming the car doors and leaving the occupants stuck inside.
The panicked doctor had called her husband for help just before drowning. Eventually, people in the lorry who were coming from behind, along with the local people in the region managed to open the window and pulled out her mother-in-law, who was in the back seat. Unfortunately, due to the water, the doctor's seat belt was jammed and she drowned before they could rescue her.
Both were rushed to the Pudukkottai Government Hospital, where the doctor was declared dead by the hospital dean Dr M Poovathi. The doctor is survived by her husband, and her two children.
Also Read: Woman Doctor Murdered Inside Govt Hospital Quarter, Absconding MR Husband Suspected
The underpass was flooded due to heavy rain since the drainage system inside the subway got blocked. The subway is over 100 metre long lying between Poomadimalai and Thudaiyur, and is often a source of nightmare for people driving at night every time it rains, reports The New Indian Express.
DSP D Sivasubramanian of the Keeranur police, told The News Minute, "Locals would have known to avoid the underpass after rains, but she, unfortunately, didn't. It was also night time and the place was deserted. A lorry too was stuck in the same underpass."
The incident led to further tension among the people and they staged a protest blocking the roads due to the inaction of the Madurai railway division to keep the subway safe. Subsequently, the police was able to convince people to stop the protest.
On Saturday, RDO Balathandayudhapani convened a peace committee meeting, and said, "Railways should have undertaken safety measures to drain out the water whenever it rained but they failed to do so. As demanded by the people, the unmanned railway gate has been reopened and the underpass closed. "
Source : with inputs