AIIMS Deoghar, IIM Ranchi ink MoU for collaborative venture in education, research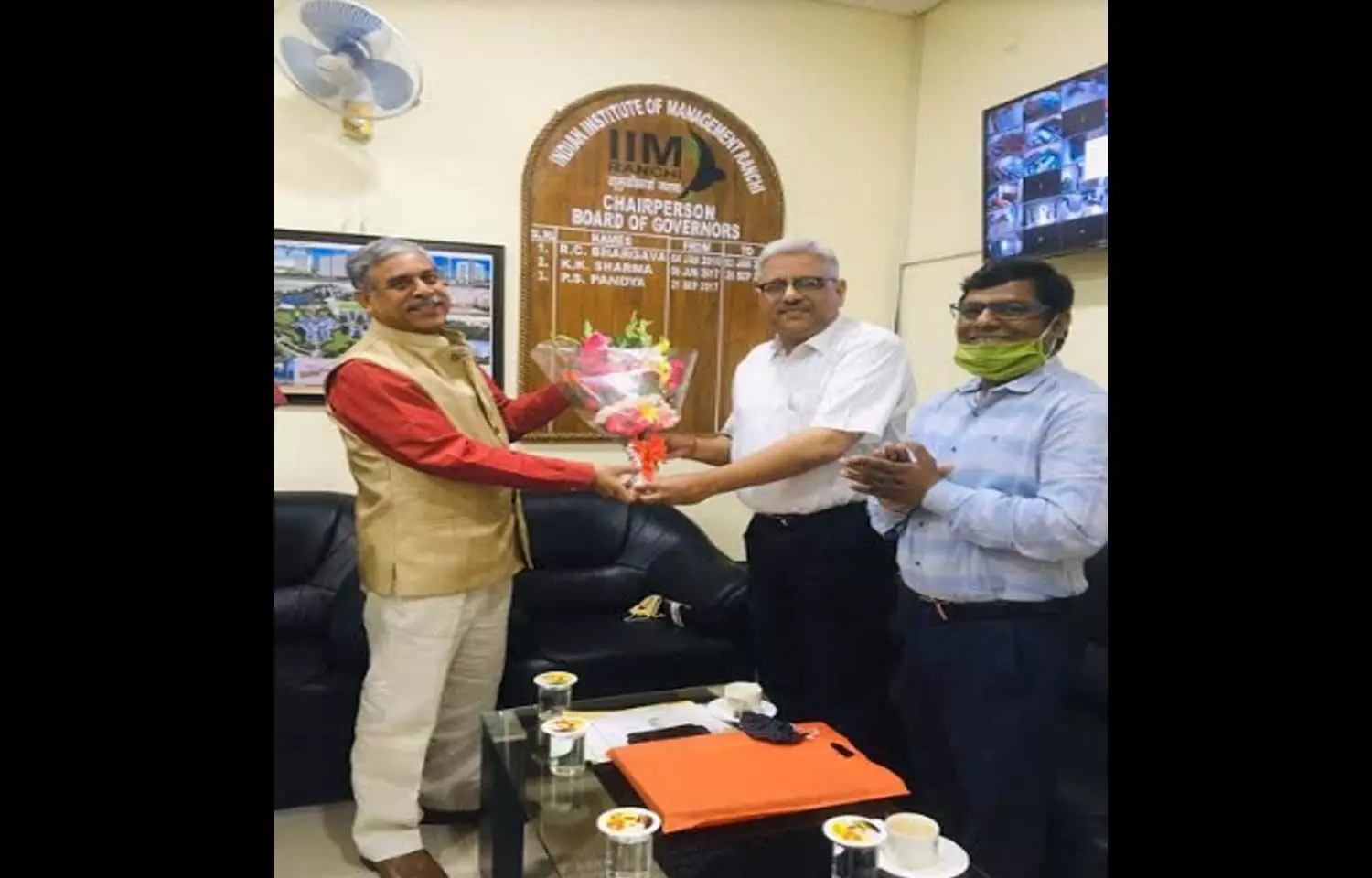 Deoghar: All India Institute of Medical Sciences (AIIMS) Deoghar and the Indian Institute of Management (IIM) Ranchi has recently entered into an MoU to start a collaborative venture for the advancement in the field of research.

The MoU is for cooperation in education, research, and service field for developing collaborative arrangement, whereby the Institutions, may participate in collaborative teaching, training, research and other agreed activities to further enhance the relationship between two Institutions.

The MoU aims to promote exchange in the areas of health, education, management, research, and service. Signed copies of MoU were exchanged between Prof. Shailendra Singh, Director, IIM Ranchi, and Prof. Saurabh Varshney, Executive Director & CEO of AIIMS, Deoghar. AIIMS, Deoghar aims to be one of the finest institutes of medical education and research.
" AIIMS Deoghar will fulfill its mandate by producing the best medical /nursing- graduate / postgraduate nurses and doctors who are prepared to render service with empathy, professionalism and social responsibility. AIIMS, Deoghar will not only make you the finest nurses/ doctors but also develop your personality as humble and modest human beings with a passion to serve mankind," stated Executive Director & CEO, AIIMS Deoghar Prof. (Dr.) Saurabh Varshney in his massage.
Indian Institute of Management (IIM) was set up by the Government of India, Ministry of Human Resource Development (now known as Ministry of Education) in 2010 at Raipur. The Government of Chhattisgarh has allotted over 200 acres of land for the IIM Raipur campus in Atal Nagar. The new campus is a state-of-the-art campus presenting a blissful mix of modern architecture, culture & heritage of Chhattisgarh. The MoU between the two progressive premier institutions will definitely bring a good result. IIM Raipur has also posted on their official Facebook account snippets of the occasions.