Bhubaneshwar: CM inaugurates 200- bedded American style Utkal Hospital and Comprehensive Cancer Center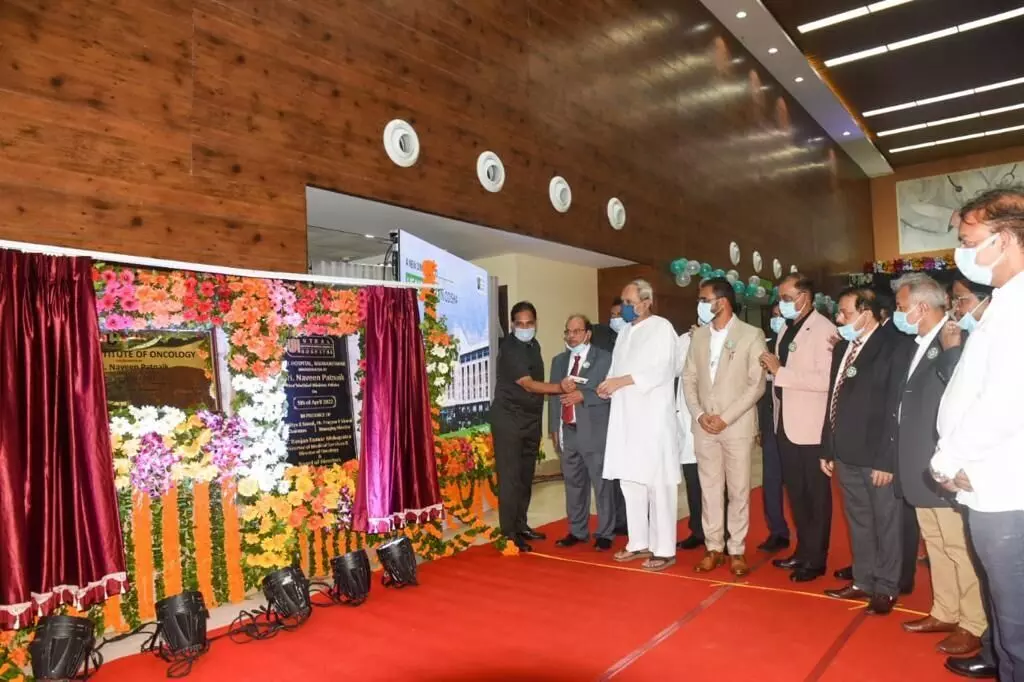 Bhubaneshwar: A new American style Utkal Hospital and Comprehensive Cancer Center first of its kind has been set up in Bhubaneshwar which will be catering to the comprehensive health care needs of the people.
Chief Minister Naveen Patnaik inaugurated the new American style Utkal Hospital and Comprehensive Cancer Center on Tuesday.
Aditya K.Samal, Chairman, Utkal Hospital, Pragyan Gharai, MD, Utkal Hospital, Dr.Alok Lodh, COO, Utkal Hospital and Dr Ranjan Kumar Mohapatra, Director Medical Services, Director Oncology, Utkal Hospital and Board of Directors, Utkal Hospital, Bhubaneswar were present at the occasion.

The 200-bedded American style hospital consists of all types of advanced sophisticated types of machinery and other equipment to treat the people.

Also read- Odisha Cabinet Approves Rs 888.50 Crore Tender For SCB Medical College Hospital Expansion
Leading a team of more than 700 employees and 100 doctors, the hospital has the best experts in Oncology, Orthopaedics, CTVS Surgery, Cardiology, Gynae, Internal Medicine, Surgery as well as Vascular Surgeons and Interventional Radiology.
Chairman Aditya K.Samal, Utkal Hospital told Odisha Ray, "Today is a very special day for Utkal Hospital. We are very much delighted. This is purely a doctors' hospital as they have given their personal touch to build it. As the first hospital in the country, we empanelled BSKY with a dedicated floor."
Also read- Odisha Investing Over Rs 8500 Crore For Reinforcing Healthcare Sector, Says CM Naveen Patnaik
Pragyan Gharai, MD of the Hospital said, "We had a plan to set up an American style hospital with quality care for Odia people. The government of Odisha provided land in 2010 for this hospital. The 200 bedded hospital is now completed. We are very glad that, Chief Minister came to this auspicious occasion and encouraged us to provide better treatment facilities for the Odisha people.
"Utkal Hospital has been one of the largest service providers for the BSKY Scheme in the region and is leading from the front to implement Govt of Odisha welfare schemes. The common people of Odisha are now able to access high-end high-quality technology-based health care services which were otherwise not available earlier to the common man," he added.
Also read- COVID 19 Fight: Odisha Announces Rs 50 Lakh Compensation For Health Workers Who Might Lose Lives
Source : With Inputs