Healthcare Meltdown: Hospitals begin issuing Stop Admissions notice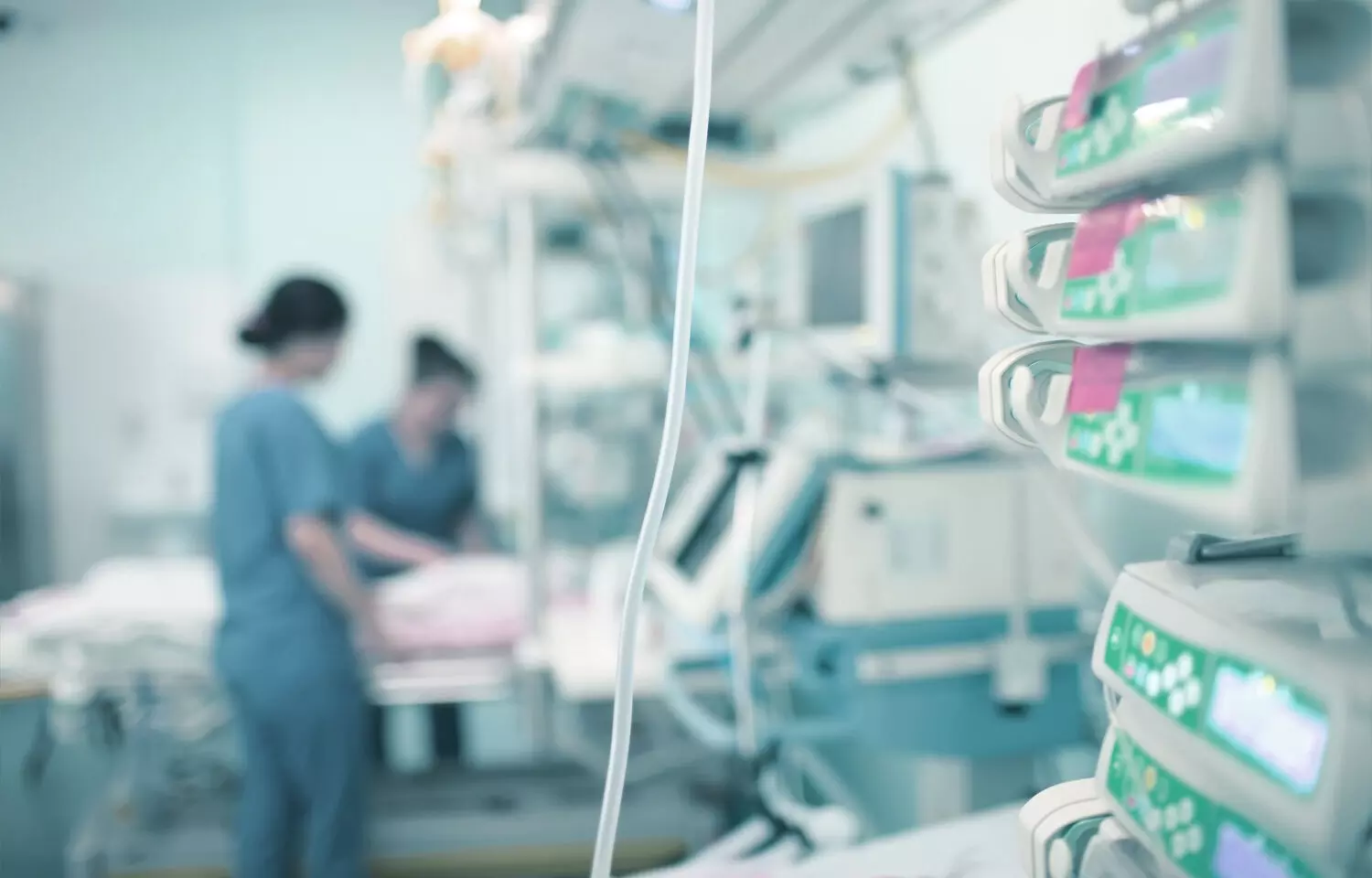 Jaipur: Reeling under the shortage of lifeline essentials including oxygen, over-pressured hospitals are now slowly moving towards stopping any further critical ICU admissions till the oxygen shortage issue is resolved.
One such order was recently issued by the Mahatma Gandhi Medical College & Hospital (MGM Medical College). Through the recent order dated, 29.04.2021, the Hospital directed all the concerned administrative authorities along with senior faculty members to stop admitting new patients to the Intensive Care Unit (ICU), until sufficient oxygen supply is made available.
The hospital authorities have further instructed to discharge all those patients who are asymptomatic for consecutive 5 days and arrange home care for them.
Also Read: Delhi DMs directed to deploy teams at Medical Oxygen refilling plants to prevent hoarding
"All the concerned administrators and senior faculty members are Instructed to kindly stop taking new admissions in ICU, with immediate effect till further orders, until sufficient arrangements of adequate oxygen supply are made."
"We are facing lot of difficulties in procuring liquid oxygen and cylinders. We are trying to resolve the issue as early as possible at Government and personal level," further mentioned the notice issued on an urgent basis.

Directing to discharge asymptomatic patients the order further added, "All the concerned faculty members are requested to discharge the patients, who are asymptomatic for 5 days, as early as possible and provide them home care from our hospital."

Apparently, MGM college and Hospital is not the only example. Citing a shortage of adequate Medical Oxygen, several other hospitals all over India are also taking a no-admission policy.

As per the latest media report by The Tribune India, the situation is really severe in Bathinda. Due to a shortage in the supply of oxygen, several private hospitals in the city have started denying new admissions from Thursday. One such private hospital, located at the Namdev road of the city had to turn away a total of twenty patients due to the shortage of oxygen.
The daily further adds that a 60-year old woman failed to get a bed in the city after visiting 7 hospitals in total, ultimately succumbing to the infection while undergoing treatment in Bikaner, Rajasthan.
Speaking to Tribune India about the situation, Bathinda IMA president Dr. Vikas Chahbra said: "This is a national crisis all across the country, we all along with the Deputy Commissioner were awake last night making arrangements, but oxygen can't be produced, we have to arrange supply, an oxygen tanker was to arrive here last night, which has not reached till now, due to which problem has been created, if we got the tankers, we would have oxygen for two days".
The picture is no different in Gujarat as well. The Hindu Business Line has reported, two of the main Covid-19 facilities in Surat- the government-run Civil Hospital and civic-body-managed Surat Municipal Institute of Medical Education & Research (SMIMER) hospital, had to stop new patient admissions on a temporary basis as the hospitals ran out of adequate medical oxygen.
Adding that the situation is similar in Unjha, North Gujarat, Arvind Patel, former chairman of Unjha APMC, told the daily, "There are five hospitals, including a civil hospital in the vicinity. But sometimes even if there is a vacant bed in the hospital, there would be no oxygen and the patients couldn't get admitted. What is the use of a vacant bed if there's no oxygen for the patient."
A few days ago, PTI had reported that the PGIMS hospital in Rohtak has stopped admission of new COVID-19 patients till further orders, saying it is faced with a "shortage" of medical oxygen.
"We have stopped the admission of new patients till further orders. It was on Sunday evening that we sensed acute shortage of oxygen cylinders. We had to manage patients who were already admitted, most of them require high flow oxygen with some on ventilator support," Medical Superintendent, Dr. Pushpa Dahiya told PTI over the phone.
Medical Dialogues has reported today that in an attempt to prevent hoarding and pilferage of Medical Oxygen IP and to ensure smooth refilling of Oxygen gas cylinders amidst the Covid19 pandemic, the Delhi Disaster Management Authority(DDMA) of the Government of NCT of Delhi (GNCTD), through a recent order, has directed all the District Magistrates to deploy teams at all Medical Oxygen refilling establishments or plants.