Tamil Nadu Health Minister lays foundation stone of sensory garden for Autistic children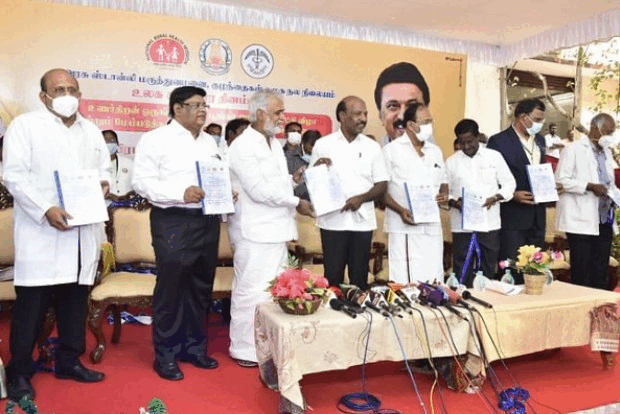 Chennai: As a tribute to autistic children, Health Minister Ma Subramanian on Thursday laid the foundation stone for a sensory garden at Stanley Medical College and Hospital.
The occasion took place on World Health Day. The park will cost around Rs 30 lakh. Children with not only just Autism but instead children with Attention Deficit Hyperactivity Disorder, Cerebral Palsy, and Sensory Processing Disorder will also get great help from the park.

Also read- Autism spectrum disorder in children, signs and symptoms
Subramanian told DT NEXT that Children get free treatment at a government hospital as the treatment for 6 months for each child can cost over Rs 1 lakh.

He also urged the public to take environment-friendly steps like using manjapai, collecting rainwater by constructing a rainwater harvesting system, and making drainage pits to prevent waste water stagnation, as the theme of the World Health Day is "Our Planet, Our Health".

"The Deputy Directors of Health Services in all the districts have been advised to raise awareness on these environment-friendly steps," he added.

Also read- Worlds First Highly Accurate Tool That Detects Of Autism As Early As 12 Months Of Age
Medical Dialogues team had reported about first highly accurate tool that detects Autism as early as 12 months of age. Autism early screening tool is world's most effective- Research had found an early screening tool for autism developed by La Trobe University, Australia, researchers – and already used across eleven countries.
Published in JAMA Open, the five-year study of over 13,500 Victorian children found the SACS-R to be extremely accurate in identifying very young children on the autism spectrum. Of the infants and toddlers aged 12 to 24 months flagged by the tool, 83 percent were later diagnosed with autism.

When used alongside a SACS-Preschool check, 96 percent of children on the autism spectrum were identified by their 3.5-year health check.
Source : With Inputs BA in Journalism and Mass Communication
Exploring and learning something new has always been my sole motto. I completed my BA in Journalism and Mass Communication from Calcutta University. I joined Medical Dialogues in 2022. I mainly cover the latest health news, hospital news, medical college, and doctors' news.