Violation of Patient Privacy during ECG, Hiranandani Hospital suspends Housekeeping Staff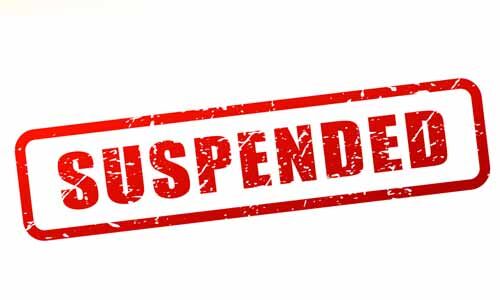 Mumbai: Following the controversy at the Hiranandani Hospital where a housekeeping staff walked in during a 35-year- old woman author's electrocardiogram (ECG) test, the internal committee of the hospital suspended the housekeeper on Tuesday.
Earlier the committee told that they would conduct an investigation on Monday. As a result, they submitted the report stating that a one-week outside training would be given to the boy as a result of his action.

Meanwhile, the hospital maintained its statement that he had no intention and that it was an accident. Other staff has also been warned about this issue.

Also read- Patient Alleged Violation Of Privacy During ECG, Hiranandani Hospital Orders Probe
Unhappy with the decision taken by the committee, the woman claims the whole process is nothing but a scam as the committee never contacted her to know and record her side of the story and never inquired about her formal complaint before submitting the report ex parte.

"I have no idea who the committee members are and where any of the social activists are part of the committee. Moreover, they did not even share the minutes of the investigation. They suspended the housekeeping staff but what about the nurse who left me and didn't inform others that I was in for the ECG," she said.

Also read- World Stroke Day: Fortis Hiranandani Hospital Vashi Launches Centre Of Excellence For Neurology
As a result, the hospital authorities told the Free Press Journal, "The matter has been investigated by a committee in the Hospital. The committee members are from senior management. The incident that occurred was purely accidental. There was no intent whatsoever. However, as it has occurred, the incident is deeply regretted. The committee has recommended that the concerned Housekeeping staff be suspended for a week from the hospital and he undergoes intensive training at the agency which has employed him. The same will be communicated to all employees of the hospital. It is reiterated that the incident is deeply regretted.,"

Additionally, the author said she had contacted the hospital via email and requested answers to several questions. "If I don't get any response from the hospital I will be consulting my experts and further will decide the course of action," she concluded.
Also read- Treatment With Resistant Antibiotics, Delay In Diagnosis: Hiranandani Hospital, 2 Doctors Told To Pay Rs 10.25 Lakh Compensation
Source : With Inputs BA in Journalism and Mass Communication
Exploring and learning something new has always been my sole motto. I completed my BA in Journalism and Mass Communication from Calcutta University. I joined Medical Dialogues in 2022. I mainly cover the latest health news, hospital news, medical college, and doctors' news.