Coronavirus Battle: MCI issues Advisory on the use of MBBS doctors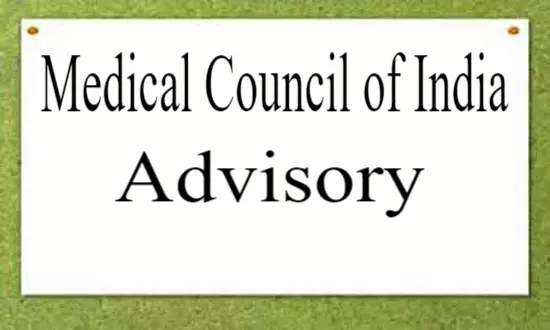 New Delhi: With a number of hospitals, medical colleges and even government looking upto finding ways to augment their manpower capacity to fight the coronavirus battle, question has arisen on how MBBS doctors can be utlised for the same.
In this regard, the apex medical regulator, the Medical Council of India recently issued an advisory the all the states including their health secreataries,deparment of Medical educations, the health universities as well as the respective medical colleges.
The advisory released by Dr RK Vats Secretary MCI suggests use of MBBS doctors by engaging them as non-PG Junior Residents ans states
The need for augmenting the availability of MBBS doctors in medical colleges/hospitals for tackling Covid-19 Pandemic has been expressed in certain quarters. For utilization of available doctors holding MBBS qualification and duly registered in State Medical Council, it is advised to consider engaging them as non-PG Junior Residents if so required by the Medical Colleges/Hospitals for augmenting the availability of doctors on usual terms and conditions of engaging a Junior Resident in the State in which the Medical College/Hospital is located.
Medical Dialogues had earlier reported that with the cases of coronavirus rising across the country, there has also been demands to fast track the graduation of MBBS students, to all more doctors to the workforce. However the Medical Council of India clearly stated that no decision has been taken on the matter till now
Read Also: Final Year MBBS To Be Roped In Against Coronavirus Battle, MCI Asked To Consider Proposal: Report
The Board of Governors in supersession of the Medical Council of India (MCI BoG) also recently directed all government and private medical colleges in the country to conductthe MD, MS, PG Diploma examinations for the Final Year PG medical students as soon as the situation is suitable for the same.

Read Also: MCI Tells All Medical Colleges To Conclude Final Year PG Medical Exams, As Soon As Condusive
To read the full advisory check out link below