First: MCI nod to 2 year PG Diploma Post MBBS courses to be offered by NBE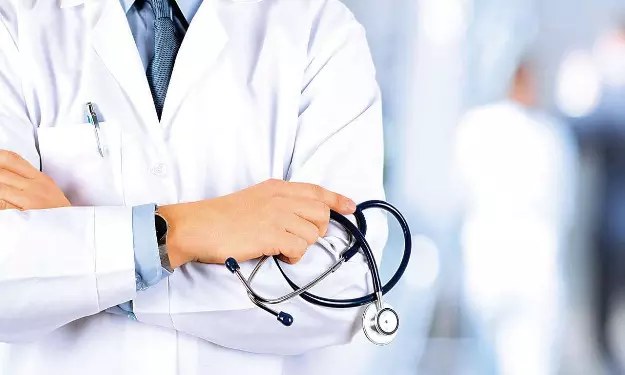 New Delhi - In a major move that is going to boost the availability of specialist seats in even remote corners of the country, the Central Government and the Medical Council of India Board of Governors (MCI BOG) have given their recognition nod to the 8 two-year Diploma Courses (Post MBBS) granted by the National Board of Examinations (NBE).
With this, the NBE which currently offers DNB and FNB courses would also be venturing in the area of two-year Diploma post MBBS courses
Confirmation to this effect was recently made through a gazette notification whereby in exercise of the powers conferred by sub-section (2) of section 11 of the Indian Medical Council Act, 1956 (102 of 1956), the Central Government after consulting the Board of Governors in supersession of Medical Council of India, hereby makes the following further amendments in the First Schedule of the Act.
Welcoming the move, Dr Alex Thomas, President, Association of National Board Accredited Institutions stated," Currently, the biggest problem that Indian healthcare is facing is the lack of specialists particularly in rural areas. With hospitals now being allowed to offer Diploma Courses under the aegis and supervision of NBE, this move is going to be extremely beneficial in adding specialists seats and will also lead bring standardised teaching across hospitals especially in remote areas."
The following Broad Specialty Diploma Courses (two-year courses at post MBBS level) granted by the National Board of Examinations, New Delhi shall be inserted, namely
| | |
| --- | --- |
| Diploma in Anesthesiology: DA(NBE) | This shall be recognized medical qualification when granted by the National Board of Examinations, New Delhi after August 2020. |
| Diploma in Obstetrics &Gynecology: DGO (NBE) | This shall be recognized medical qualification when granted by the National Board of Examinations, New Delhi after August 2020. |
| Diploma in Pediatrics: DCH (NBE) | This shall be recognized medical qualification when granted by the National Board of Examinations, New Delhi after August 2020. |
| Diploma in Family Medicine: D Fam. Med. (NBE) | This shall be recognized medical qualification when granted by the National Board of Examinations, New Delhi after August 2020. |
| Diploma in Ophthalmology: DO (NBE) | This shall be recognized medical qualification when granted by the National Board of Examinations, New Delhi after August 2020. |
| Diploma in ENT: DLO (NBE) | This shall be recognized medical qualification when granted by the National Board of Examinations, New Delhi after August 2020. |
| Diploma in Radio-Diagnosis: DMRD (NBE) | This shall be recognized medical qualification when granted by the National Board of Examinations, New Delhi after August 2020. |
| Diploma in Tuberculosis & Chest Disease: DTCD (NBE) | This shall be recognized medical qualification when granted by the National Board of Examinations, New Delhi after August 2020. |
To read the gazette click on the following link:-
https://medicaldialogues.in/pdf_upload/pdf_upload-132909.pdf
Read Also: NEET SS 2020: NBE issues corrigendum for prior qualifications in Info Bulletin