Sharp Rises in coronavirus cases, death toll in India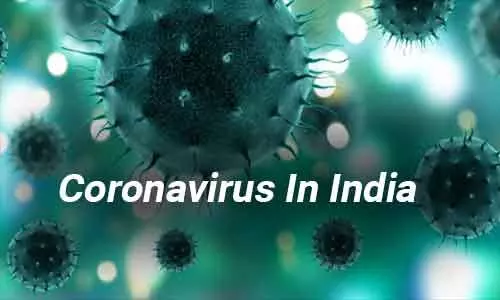 New Delhi: In what can be considered a single highest increase in the coronavirus cases in a day, the number of cases have now risen to 677 as per the ministry figures (27th March 9.15 am) while the death tolls has jumped to 17 in the country.
In terms of cases Kerala and Maharashtra currently top the list, with while 4 deaths being reported in Maharashtra, no deaths till now have been reported in Kerala. Delhi accounts for 35 positive cases, and yesterday Goa reported 3 positive patients.
Meanwhile Union Minister of Health & Family Welfare, Dr. Harsh Vardhan held a meeting to review actions and preparedness for COVID-19 management through video conferencing with Health Ministers, Chief Secretaries of States and UTs and other related officers of the Health Departments, here today.
The VC saw participation from Maharashtra, Rajasthan, Telangana, Gujarat, Jharkhand, Bihar, Uttar Pradesh, Punjab, Tamil Nadu, Delhi Madhya Pradesh, Andhra Pradesh, Jammu & Kashmir, Uttrakhand, Odisha, Haryana, Arunachal Pradesh, Nagaland, Meghalaya, Dadra & Nagar Haveli, Ladakh, Mizoram, Andaman & Nicobar, Himachal Pradesh, Chandigarh, Goa, Chhatisgarh etc. Senior officers from the Ministry, NCDC and ICMR were also present during the video conferencing. He also had a telephonic talk with Smt. K K Shailaja, Health Minister, Kerala who could not join in the VC, and discussed the status of COVID-19 in the state.
The Health Minister also stated that the Government has announced Rs. 50 Lakh insurance cover for doctors, paramedic, healthcare workers dealing with corona virus outbreak today. He advised states to provide funds under NHM to medical colleges for procuring COVID-19 related items.