CDSCO Flags 22 Drug Samples As Not Of Standard Quality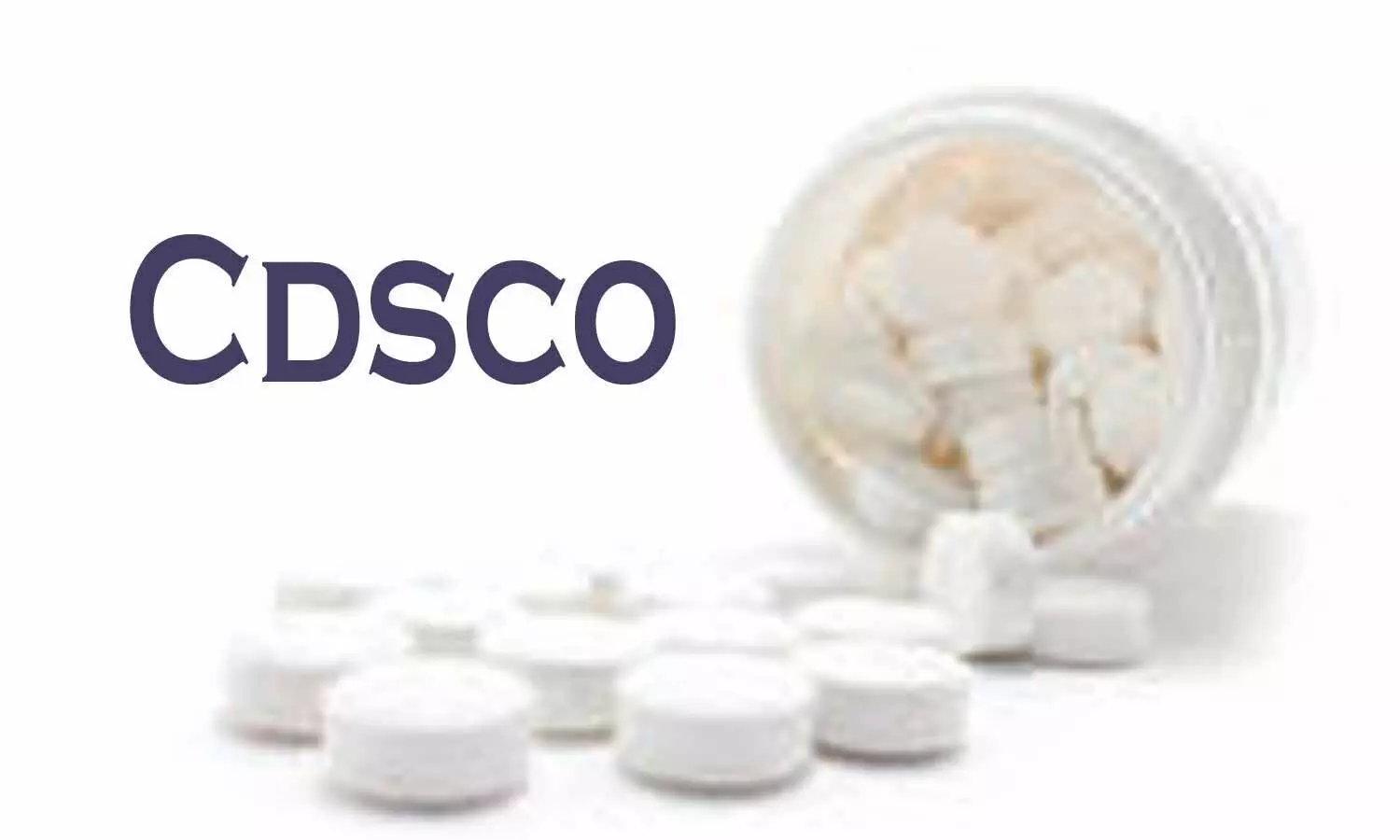 New Delhi: The apex drug regulatory body, Central Drugs Standard Control Organization (CDSCO) has flagged 10 drug samples as 'Not of Standard Quality' after they failed to qualify a random drug sample test for the month of September.

These drug samples included popular formulations and brands like ISOPROPYL ALCOHOL IP, Noradrenaline Bitartrate I.P., Clopidogrel, and Aspirin Tablets, Levocetirizine Tablets I.P. 5 mg, CefiximeTablets I.P. 100 mg, Ranius – 300 (Ranitidine Tablets I.P. 300 mg) and others.
This came after analysis and test conducted by the CDSCO, Drugs Control Departments, on 646 drug samples. Out of this, 636 samples were found of Standard quality while 10 of them were declared as Not of Standard Quality (NSQ).
A few of the causes why the drug samples tested failed included Description, Limit of Salicylic Acid and Assay of aspirin, Assay, Dissolution, Description & Particulate Matter, pH, Disintegration, and Assay of Vitamin D3, Assay of Glycerin, Chlorhexidine Digluconateand so on.
The samples were collected by the Drugs Control Department of Himachal Pradesh, CDSCO Zonal Office, Hyderabad, CDSCO, East Zone, Kolkata, CDSCO, South Zone, Chennai, CDSCO, Zonal Office, Ahmedabad, CDSCO, Zonal Office, Hyderabad also picked up samples. Tests were conducted in two laboratories namely CDL Kolkata, RDTL Chandigarh.
List of Drugs, Medical Devices and Cosmetics declared as Not of Standard Quality/Spurious/Adulterated/Misbranded, for the Month of September 2020
| | |
| --- | --- |
| Total number of samples tested | 646 |
| Total number of samples declared as of Standard Quality | 636 |
| Total number of samples declared as Not of Standard Quality | 10 |
| Total number of samples declared as Spurious | 0 |
| Total number of samples declared as Misbranded | 0 |
S.No

.

Name of Drugs/medical device/cosmetics

Batch No./Date of Manufacture/Date of

Expiry/Manufactured By

Reason for failure

Drawn By

From

1.

CIROPRAZ – 1

Injection – 5 ml (Midazolam Injection I.P. 1 mg/ml)

B. No.: 9B04028

Mfg dt: 04/2019

Exp dt: 03/2021

Mfd by: M/s. Ciron Drugs & Pharmaceuticals Pvt. Ltd., N - 118, 119, 113, 119/1, 119/2 & 118/1, M.I.D.C., Tarapur, Boisar, Distt. Palghar – 401 506 (Maharashtra).

Description & Particulate Matter

CDSCO, Zonal Office, Hyderabad

CDL,

Kolkata

2.

Ranius – 300 (Ranitidine Tablets

I.P. 300 mg)

B. No.: VNT – 19A02

Mfg dt: 01/2019

Exp dt: 12/2020

Mfd by: M/s. Venus Biosciences Pvt. Ltd., 116, Export Promotion Industrial Park, Phase – I, Jharmajri, Baddi, Distt. Solan – 173 205, H.P.

Dissolution & Assay

CDSCO, East Zone, Kolkata

CDL,

Kolkata

3.

CefiximeTablets

I.P. 100 mg

B. No.: 8513007

Mfg dt: 11/2018

Exp dt: 10/2020

Mfd by: M/s. Bengal Chemicals & Pharmaceuticals Ltd., 164, Maniktala Main Road, Kolkata – 700 054.

Description, Dissolution & Assay

CDSCO, East Zone, Kolkata

CDL,

Kolkata

4.

Levocetirizine Tablets I.P. 5 mg

B. No.: 9700719

Mfg dt: 05/2019

Exp dt: 04/2021

Mfd by: M/s. Karnataka Antibiotics & Pharmaceuticals Limited, Plot No. – 14, II Phase, Peenya, Bangalore –

Dissolution

CDSCO, East Zone, Kolkata

CDL,

Kolkata
560 058.

5.

Clopidogrel & Aspirin Tablets

B. No.: TACB-010

Mfg dt: 07/2019

Exp dt: 06/2021

Mfd by: M/s. Medipol Pharmaceutical India Pvt. Ltd., 1199/3, Bhud, Baddi, Distt. Solan (Himachal Pradesh).

Description, Limit of Salicylic Acid and Assay of aspirin

CDSCO, South Zone, Chennai

CDL,

Kolkata

6.

Noradrenaline Bitartrate I.P.

B. No.: MLPL/NABT/0220/84

Mfg dt: 02/2020

Exp dt: 01/2023

Mfd by: M/s. Medinex Laboratories Pvt. Ltd., Plot No. 2 & 3, Survey No. 277/1, Vill, Ukharla – 364 050, Distt. Bhavnagar (Gujarat).

pH

CDSCO, Zonal Office, Ahmedabad

CDL,

Kolkata

7.

ROOTCAL

((Calcium Citrate Malate & Vitamin D3 Tablets)

B. No.: RTC - 1910

Mfg dt: 10/2019,

Exp dt: 09/2021,

Mfd by: M/s. Concord Drugs Ltd., Survey No. 249, Brahmanapally, R.R. (DT.) TS– 501 511 Hyderabad, Telangana.

Disintegration and Assay of Vitamin D3

CDSCO, Zonal Office, Hyderabad

CDL,

Kolkata

8.

(ISOPROPYL ALCOHOL IP)

B. No.: IPA/GCPL/532

Mfg dt: 05/2020

Exp dt: 04/2023

Mfd by: M/s. Gujrat Chempac Pvt. Ltd. Valsad Gujrat.

Refractive Index, Water

Drugs Control Department, Himachal Pradesh

RDTL,

Chandigarh

9.

(ISO PROPYL ALCOHOL IP)

B. No.: IPA/GCPL/532

Mfg dt: 05/2020

Exp dt: 04/2023

Mfd by: M/s. Gujrat Chempac Pvt. Ltd. Valsad Gujrat.

Identification

Drugs Control Department, Himachal Pradesh

RDTL,

Chandigarh

10.

Isopropyl Alcohol, Carbopol, Triethanolamine, Glycerin and Chlorhexidine Digluconate Hand Sanitizer ( Safe And Clean Hand Sanitizer)

B. No.: C-02

Mfg dt: 04/2020

Exp dt: 03/2022

Mfd by: M/s. Cosway Pharmaceuticals Plot No.11C, Ind.Area, Tahiwal, Teh.Haroli, Distt.UNA, (H.P)-174507.

Assay of Glycerin, Chlorhexidine Digluconate

Drugs Control Department, Himachal Pradesh

RDTL,

Chandigarh
To view the official notice, click on the following link:
https://medicaldialogues.in/pdf_upload/pdf_upload-135830.pdf