Dr Reddys out of key antiviral drug Remdesivir stock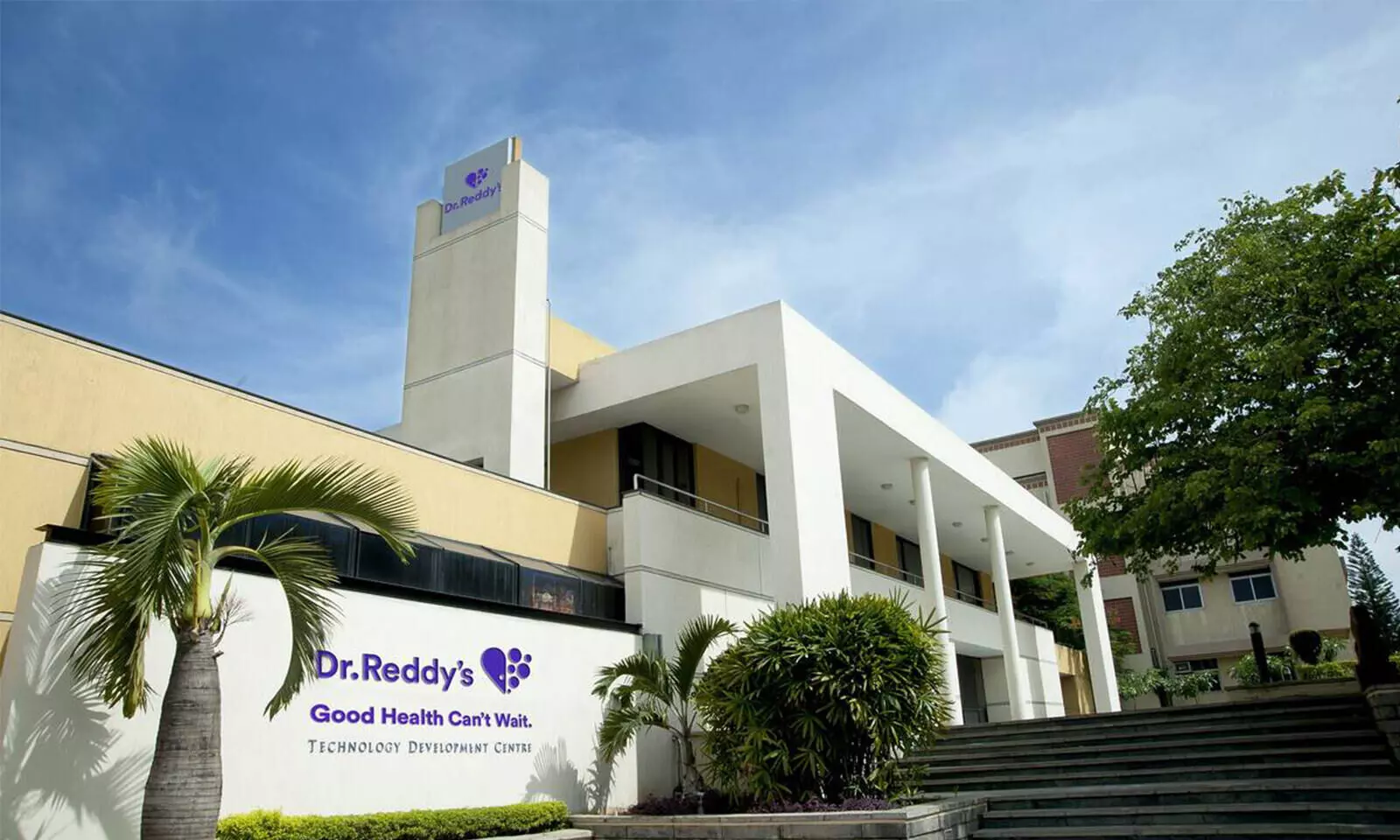 Hyderabad: Hyderabad based drugmaker Dr Reddy's Laboratories recently announced that the manufacturer has been running out of stock of the key antiviral drug Remdesivir which is highly in demand amid the unprecedented surge in Covid-19 cases.

On 15th April the firm tweeted, "Currently we are out of stock for Remdesivir. We will regularly update the website as we get new batches of stocks."
The company also updated its website for Remdesivir stock movement through the distribution channel, stating that firm is working hard to ensure that Remdesivir, marketed under the brand name Redyx, reaches as many patients in India as possible.
" We regret that there is no available stock for Remdesivir, as of today. We are making every effort to ensure that Dr Reddy's Remdesivir reaches as many patients as possible and are ramping up production. This site will be updated as soon as stocks become available," it said.
Also Read: Dr Reddys Unveils COVID-19 Drug Remdesivir Under Brand Name Redyx In India
According to a recent article in The Hindu, the firm announced that it is increasing supply and lowering prices by half so that cost is no longer an obstacle to entry. Furthermore, according to Dr Reddy's, the market situation on supply is likely to improve in the coming weeks. The company has set up a website to provide real-time availability of Redyx at stockists and hospitals across the country.
Remdesivir, a promising therapeutic candidate for Covid-19 is an adenosine analogue nucleotide prodrug administered intravenously, invented by Gilead, building on more than a decade of the company's antiviral research. Remdesivir has broad-spectrum antiviral activity both in vitro and in vivo in animal models against multiple emerging viral pathogens, including Ebola, SARS, Marburg, MERS and SARS-CoV-2, the virus that causes COVID-19. It acts by interacting with the viral RNA-dependent RNA polymerase and prevents viral replication by terminating RNA transcription prematurely. It has shown in vitro activity against the coronavirus 2 that causes extreme acute respiratory syndrome (SARS-CoV-2).
Seven Indian companies are producing Injection Remdesivir under a voluntary licensing agreement with Gilead Sciences, USA. They have an installed capacity of about 38.80 lakh units per month.

The Medical Dialogues team had earlier reported that Dr Reddys Laboratories Ltd. had launched Remdesivir under the brand name "Redyx" in India as part of a licensing agreement with Gilead Sciences, Inc. (Gilead) that granted Dr Reddys the right to register, manufacture, and sell Remdesivir, a potential treatment for Covid-19, in 127 countries, including India.
Furthermore, it was reported that Dr Reddy's unit in Himachal Pradesh, which is located in the Baddi-Brotiwala-Nalagarh industrial belt, had recently obtained permission from the Drug Controller to produce the antiviral Remdesivir in order to meet the high demand for Remdesivir due to the existing upsurge in Covid 19 cases.
According to The Hindu, an official release on Thursday stated that Remdesivir is manufactured in the country by seven manufacturers, with a total installed capacity of 38.80 lakh vials per month. Six factories have received fast-track approval for seven new sites with a combined production volume of 10 lakh vials per month. A new 30 lakh vials per month production line has been set up. These steps will increase monthly supply to about 78 lakh vials.
Source : with inputs