Lupin gets CDSCO panel nod for phase III trial of Formoterol Fumarate, Budesonide FDC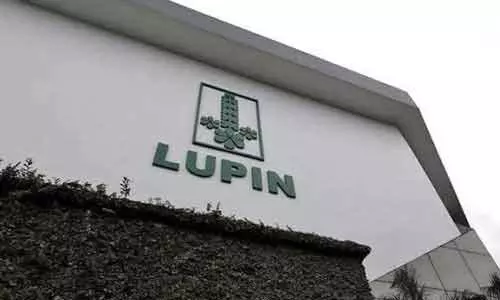 New Delhi: Pharmaceutical major, Lupin has got a go-ahead from the Subject Expert Committee (SEC) of the Central Drugs Standard Control Organization (CDSCO) for conducting phase III clinical trial of Fixed Dose Combination (FDC) of Formoterol Fumarate 12mcg and Budesonide 400mcg inhaler, which is used to successfully treat asthma symptoms and improve lung function.

The approval came after the firm presented the revised Phase III Clinical trial protocol before the committee. The revised phase III protocol was made in line with the earlier SEC recommendation dated 03.12.2020 where the drug maker, Lupin, was directed to revise and submit the phase III protocol of FDC of Formoterol Fumarate and Budesonide by clarifying the following points:

1. Dose equivalency of DPI and MDI needs to be presented for the suitability of the proposed comparator.

2. In the previous protocol, the sample size was not justified, and the power of the study was also insufficient.

3. COPD is one of the indications proposed by the firm, but that protocol did not include such a patient population.

4. The firm has included investigators in the study without obtaining their consent or undertakings, which must be clarified.

The combination of Budesonide and Formoterol is used to treat and prevent symptoms (such as wheezing and shortness of breath) caused by asthma or chronic lung disease (chronic obstructive pulmonary disease-COPD, which includes chronic bronchitis and emphysema).
Budesonide is a glucocorticoid that acts as an anti-inflammatory and immunomodulator. Budesonide is given by a metered-dose inhaler or nebulizer for maintenance and prophylactic treatment of asthma. It acts by lowering airway irritation and edoema.

Formoterol belongs to the class of drugs known as long-acting beta agonists which, by relaxing the muscles surrounding the airways, allow individuals to breathe more easily.

The amended Phase III Clinical trial protocol submitted by the firm was minutely evaluated by the CDSCO Committee during the 51st SEC committee meeting (Pulmonary), conducted on 08.06.2021 at CDSCO.

After detailed deliberation, committee recommended for grant of permission to conduct the proposed Phase III Clinical trial. "The trial results should be presented before the committee for further review," the panel said.
Also Read: Lupin launches digital asthma educator platform for guiding patients on use of inhalers