Price reduction: Bharat Biotech Covaxin price slashed to Rs 225 per dose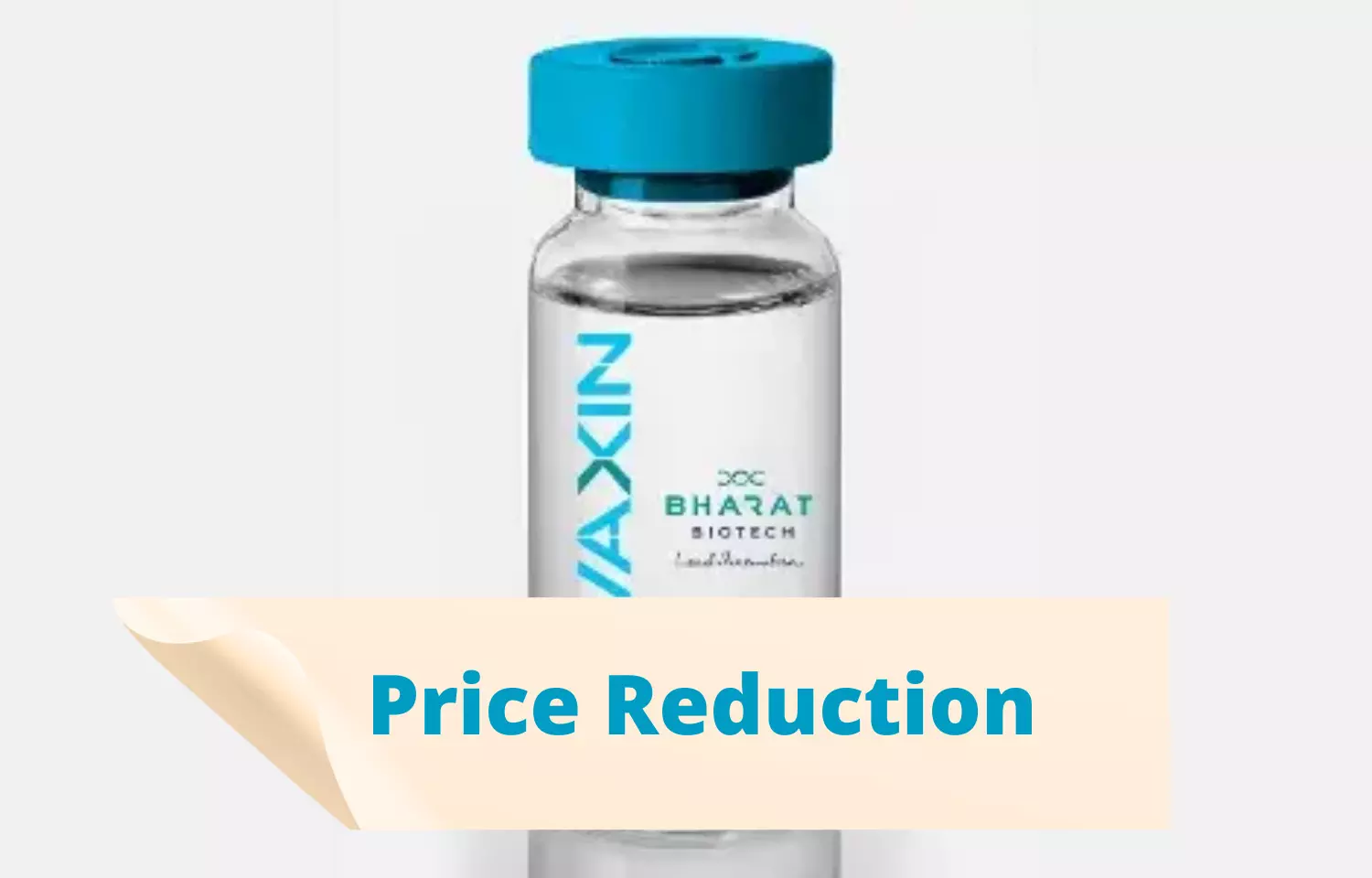 Covaxin will now cost Rs 225 per dose at private hospitals, from Rs 1,200 earlier.
New Delhi: A day before Covid vaccine booster shots become available to all 18 plus population, Hyderabad-based vaccine manufacturer Bharat Biotech on Saturday announced a large slash in the Covaxin vaccine price.

Covaxin will now cost Rs 225 per dose at private hospitals, from Rs 1,200 earlier.
Bharat Biotech co-founder Suchitra Ella said that we have decided to revise the price of Covaxin in consultation with the Central government.
"We welcome the decision to make available precautionary dose for all adults. In consultation with the Central Government, we have decided to revise the price of #COVAXIN from Rs 1200 to Rs 225 per dose for private hospitals," she said in a tweet.
Covishield vaccine rates have also been slashed, from Rs 600 to Rs 225.
Read also: Study says Bharat Biotech Covaxin booster enhances antibody response against COVID variants including Omicron
The precaution doses vaccination drive began for all adults of 18 plus population at private vaccination centres.
The Centre on Friday announced that all those who are more than 18 years of age and have completed 9 months after the administration of second dose, would be eligible for precaution dose. This facility would be available in all Private Vaccination Centres.
Meanwhile, in a virtual meeting with all Health Secretaries of states and UTs, the Union Health Ministry announced that the private Covid vaccination centres can charge only up to a maximum of INR 150 as service charge for precaution dose over and above the cost of vaccine.
COVAXIN, India's indigenous COVID-19 vaccine by Bharat Biotech is developed in collaboration with the Indian Council of Medical Research (ICMR) - National Institute of Virology (NIV).

The indigenous, inactivated vaccine is developed and manufactured in Bharat Biotech's BSL-3 (Bio-Safety Level 3) high containment facility.
The vaccine is developed using Whole-Virion Inactivated Vero Cell derived platform technology. Inactivated vaccines do not replicate and are therefore unlikely to revert and cause pathological effects. They contain dead virus, incapable of infecting people but still able to instruct the immune system to mount a defensive reaction against an infection.
Read also: Bharat Biotech Covaxin recognized in Japan to facilitate travel from April 10
Source : with inputs Medical Dialogues Bureau consists of a team of passionate medical/scientific writers, led by doctors and healthcare researchers.  Our team efforts to bring you updated and timely news about the important happenings of the medical and healthcare sector. Our editorial team can be reached at editorial@medicaldialogues.in.