Nightingale Home Healthcare to launch dental clinic in Mumbai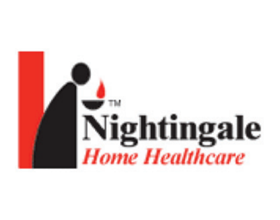 Nightingales Home Healthcare
(NHH) is planning to provide
dental care services
at your doorstep. With the launch of its dental care centre in South Mumbai in January,  NHH will expand its service in the speciality home care services.
As reported by
HBL
, any procedure not requiring general
anaesthesia
--- oral hygiene checks, denture fixtures, a simple root-canal --- can be done at home, says Vishal Bali, Co-Founder Medwell Ventures, which run Nightingales. The services will be priced on a par with that in a clinic, but at the convenience of your home, he says.
The differentiation is between critical care in a hospital and chronic care; and healthcare at home is not a substitute to a hospital, Bali clarifies. Nevertheless, the segment is seeing different models and specialities.
Subscription-driven Nightingales provides care for Alzheimer's, stroke, diabetes, and arthritis patients care and physiotherapy services. It's not just the elderly, says Bali, referring to young people who take physiotherapy.
Home health care service model has been experiencing an upward movement in India. Many players have entered the technology driven market. Only recently
Nightingales Home Healthcare
has expanded its presence in Hyderabad with opening its second unit in kukatpally. This development corresponds with the objective of Nightingales to establish a home healthcare delivery network in 10 Indian metro clusters and increase its subscriber base to over 500,000 families, as a result.