North Korea Claims to have cure for AIDS, MERS, EBOLA and many more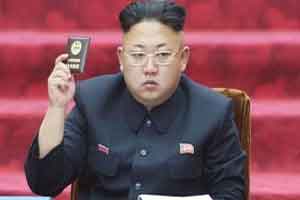 Where the greatest scientists of the world have failed, North Korea seems to have succeeded. The dictator run nation claims that it has developed a drug that can cure deadly diseases including MERS, EBOLA, SARS, Aids and even cancers.
The official
Korean Central News Agency
(KCNA) said scientists have developed a wonder drug using various rare-earth elements that can cure many diseases.
"Malicious virus infections like Sars, Ebola and Mers are diseases that are related to immune systems, so they can be easily treated by Kumdang-2 injection drug, which is a strong immune reviver," KCNA said.
Although there is no proof, the drug's website cites a medical study in Africa where HIV positive patients are claimed to be cured with the drug. The claims comes as Rival and neighbor South Korea has been struggling with the disease of MERS.
This is not the first time that the country has come up with bizarre claims. Similar claims of the same drug were made earlier during bird flu outbreaks in 2006 and 2013.