Maternal Exposure to Endocrine Distruptors tied to Son's Infertility, Claims study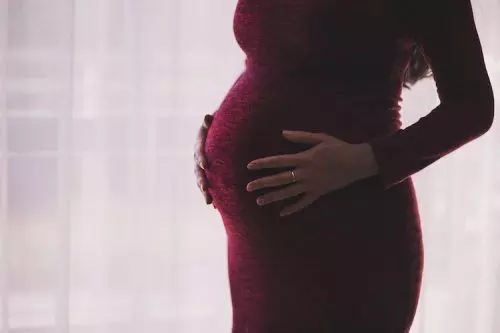 A growing number of studies show that the environmental factors and lifestyle habits of pregnant women play an important role in the health of their child. In a recent study, researchers have reported a link between poor semen quality in adult men and their mother's exposure to endocrine disruptors during pregnancy. The research has been published in the Human Reproduction on March 17, 2021.

Endocrine disrupters are chemical substances of natural or synthetic origin that can interfere with the endocrine system and causes adverse health effects in an organism, or its progeny, according to the World Health Organization (WHO). Although there is some animal evidence, studies on maternal exposure to endocrine-disrupting chemicals (EDCs) during pregnancy and its effect on the semen quality of sons are scarce and none have focused on maternal occupational exposure. Therefore, Dr R Garlantézec and his team conducted a study to evaluate the effect of maternal occupational exposure during pregnancy on the semen quality of sons.
It was a cross-sectional study on Swiss conscripts aged 18 to 22 years between 2005 and 2017. The researchers collected conscript and parent questionnaires before the collection of semen. They categorized semen parameters according to the guidelines of the World Health Organization (WHO). They determined maternal occupational exposure to potential EDC categories using a job-exposure matrix (JEM). They used a logistic regression model to analyse the relationship between maternal occupational exposure to EDCs and each semen parameter adjusted for potential confounding factors.
Key findings of the study were:
Among 1,737 conscripts provided a conscript and parent questionnaire, as well as a semen sample, the researchers identified 1,045 of their mothers worked during pregnancy.
Upon analysis, they found an association between occupational exposure of mothers during pregnancy to potential EDCs and low semen volume and total sperm count, particularly for exposure to:
♦ Pesticides (or 2.07 and or 2.14),
♦ Phthalates (or 1.92and or 1.89) and
♦ Heavy metals (OR 2.02 and OR 2.29).
They also found that maternal occupational exposure to heavy metals was additionally associated with a low sperm concentration (OR 1.89).
The authors concluded, "Our observations reinforce the need to inform pregnant women of potential hazards during pregnancy that could impair their child's fertility. Additional studies are needed to confirm the involvement of EDCs."
Source : Human Reproduction