Odisha: AYUSH doctors to go on strike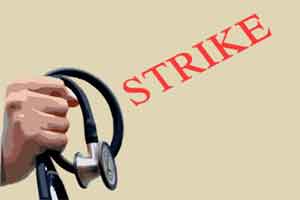 Odisha: AYUSH doctors under the National Rural Health Mission (NRHM) are planning a strike to express their anguish over non-implementation of their demands.
The state government has till now not paid any heed to their demands, in spite of the fact that they had earlier expressed strong concern by wearing black badges. Post which, they are now planning to hold demonstration in front of all the district headquarters hospitals (DHH) across the State.
Their list of demand includes reformation of AYUSH cadre in the State in line with other States and status of Class One officer. They have also alleged that they are getting a very low salary, even though they have been working in remote villages under harsh conditions.
As reported by a website, "While allopathic doctors are getting special incentive for working in KBK district areas but we are being deprived of the same despite working in the same area," said an AYUSH doctor.
Meanwhile, sources in Government said their demands cannot be met as they are employees under a national scheme.