Case of Conjunctival Squamous-Cell Carcinoma reported in NEJM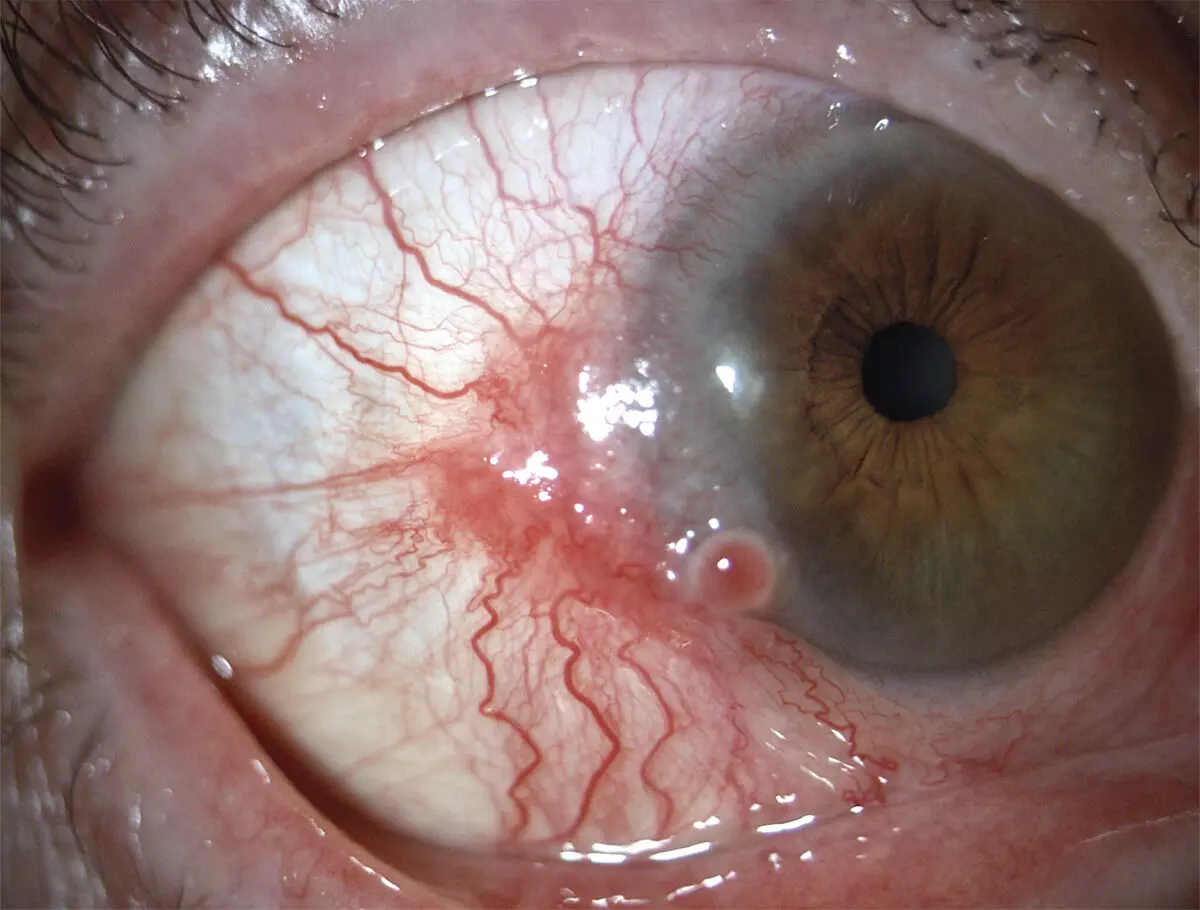 Dr Giulio Vicini and Dr Cinzia Mazzini, at Azienda Ospedaliero Universitaria Careggi, Florence, Italy have reported a case of Conjunctival Squamous-Cell Carcinoma that has been published in the New England journal of Medicine.

Squamous cell carcinoma of the conjunctiva is the end-stage of a spectrum of disease referred to as ocular surface squamous neoplasia (OSSN). It is a malignant disease of the eyes that may cause loss of vision and death in severe cases.
Squamous cell carcinoma of the conjunctiva is a low-grade malignancy with little potential for local invasion and metastasis.It most often occurs in the interpalpebral area near the corneoscleral limbus in older patients and appears as a fleshy, gelatinous, or leukoplakic mass.
It is an important ophthalmic public health problem in equatorial Africa and Africa has the highest incidence of OSSN in the world.

The main risk factors for both are exposure to solar ultraviolet radiation outdoors, HIV/AIDS, human papilloma virus and allergic conjunctivitis. The limbal epithelial cells appear to be the progenitorsof this disease.


According to history an 89-year-old woman presented to the ophthalmology clinic with a 4-month history of redness and a sensation of a foreign body in her right eye. Examination of the fundus and evaluation of the pupillary response and intraocular pressure showed no abnormalities. Slit-lamp examination revealed a red, raised lesion on the conjunctiva that extended onto the cornea, with accompanying telangiectasia and prominent blood vessels. There was no regional lymphadenopathy. The appearance of the lesion was suggestive of neoplasia; therefore, the patient underwent surgical resection of the lesion and reconstruction of the tissue defect with an amniotic-membrane graft. Histologic examination of the resected lesion revealed squamous-cell carcinoma in situ. The patient completed 4 weeks of adjuvant therapy with topical mitomycin C. At a follow-up visit 2 years after surgery, there was no local recurrence.
For further reference log on to:
N Engl J Med 2020; 383:e65
DOI: 10.1056/NEJMicm2002512
Source : New England journal of Medicine