Shocking : Orthopaedic Surgeon commits suicide with excess dose of Vecuronium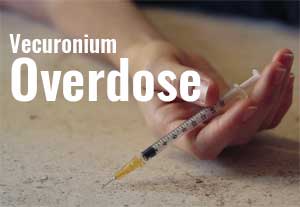 AHMEDABAD: In a highly unfortunate incident, a 31 year old orthopaedic surgeon,  Dr Mehul Varde, is reported to have committed suicide after lethally injecting himself with an overdose of Vecuronium, a drug used as part of general anesthesia to provide skeletal muscle relaxation during surgery.
The cause of this extreme step remains unknown, and his sudden demise has left his family, including his father Dr Ramesh Varde, in a state of shock. Ahmedabad Mirror, reports that alleged suicide took place in Tuesday between 2.30 pm and 7.30 pm. His father tried to contact him, but when the doctor did not answer, the Dr Ramesh asked one his friends to check up on him. Despite repeated knocking, when no one answered, his apartment's door was broken, only to discover his immobile body, with ampoules of Vecuronium found near the body. He was rushed to Shalby Hospital, where he was declared dead.
The doctor worked at LG Hospital in the orthopaedics department and had apparently performed a surgery before going home and taking this extreme step. He was a divorcee, and had recently placed a matrimonial ad looking for a doctor pursuing post-graduation after MBBS. His colleagues described him as jovial and a happy-go-lucky guy, stating that the doctor showed no symptoms of Depression.
Deputy Superintendent (anaesthesia) Dr Charuben Pandya, LG Hospital told Mirror, "He was an extremely good looking doctor who would have given any film star a run for his money. He studied at a University in Pune to become an orthopaedic surgeon and had worked at the VS Hospital before he joined LG. In fact, he and his mother had approached me and I had recommended his name for the post here."
Charuben said, "Vecuronium is given as muscle relaxant during the anaesthesia procedure that completely stiffens the muscles to keep your body still during the surgery. Normally, a dose of .1mg per kg of body weight is given to patients undergoing surgery.It is a scheduled drug that is not available over the counter but it is not difficult for a doctor with his licence to procure it."
Judging from the ampoules found near the body, Dr Varde had injected four times the dose.
Read Also: 
Resident Doctor commits suicide; Dean, HoDs booked for Abetment