Arthroscopic partial meniscectomy tied to risk of knee osteoarthritis: Study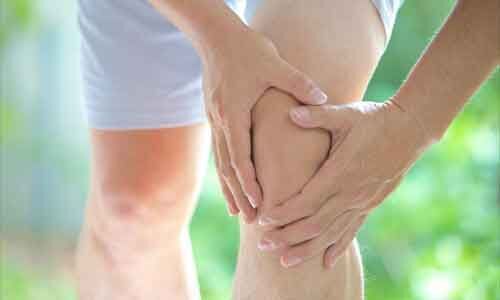 Recent research has revealed that there was a slightly increased risk of developing radiographic knee osteoarthritis in patients who underwent arthroscopic partial meniscectomy. The recent study was published in the journal, "British Journal of Sports Medicine" 2020.
Arthroscopic partial meniscectomy is the gold standard treatment for traumatic and degenerative tears for a long time. Despite being the most common surgical procedure, indications of doing this procedure are often challenged and there is a growing concern of the risk of developing knee osteoarthritis.
Researchers from various orthopedic and medical centers in Finland, Sweden, and Estonia conducted a study to assess the long-term effects of arthroscopic partial meniscectomy (APM) on the development of radiographic knee osteoarthritis, and on knee symptoms and function, at 5 years follow-up. The study was conducted at various Orthopaedic departments in five public hospitals in Finland. The study was a Multicentre, randomized, participant- and outcome assessor-blinded, placebo-surgery controlled trial.
The trial included 146 adults with a mean age of 52 years ranging from 35–65 years. Patients with knee symptoms consistent with degenerative medial meniscus tear verified by MRI scan and arthroscopically, and no clinical signs of knee osteoarthritis were randomized. Participants who were randomly divided underwent arthroscopic partial meniscectomy or placebo surgery. Indices of radiographic knee osteoarthritis like increase in Kellgren and Lawrence grade ≥1 and increase in Osteoarthritis Research Society International (OARSI) atlas radiographic joint space narrowing and osteophyte sum score were used. Three validated patient-relevant measures of knee symptoms and function like Western Ontario Meniscal Evaluation Tool (WOMET), Lysholm, and knee pain after exercise using a numerical rating scale were also used to assess.
The key points of the study:
• There was a consistent, slightly greater risk for the progression of radiographic knee osteoarthritis in the APM group as compared with the placebo surgery group.
• There were no relevant between-group differences in the three patient-reported outcomes: adjusted absolute mean differences in knee pain after exercise, respectively.
• The corresponding adjusted absolute risk difference in the presence of mechanical symptoms was 18%; there were more symptoms reported in the APM group.
• All other secondary outcomes comparisons were similar.
Thus, the researchers concluded that APM was associated with a slightly increased risk of developing radiographic knee osteoarthritis and that there was no concomitant benefit in patient-relevant outcomes, at 5 years after surgery.
For further reading, click the following link: http://dx.doi.org/10.1136/bjsports-2020-102813
Source : British Journal of Sports Medicine