Idiopathic inflammatory myopathy increases risk of CV events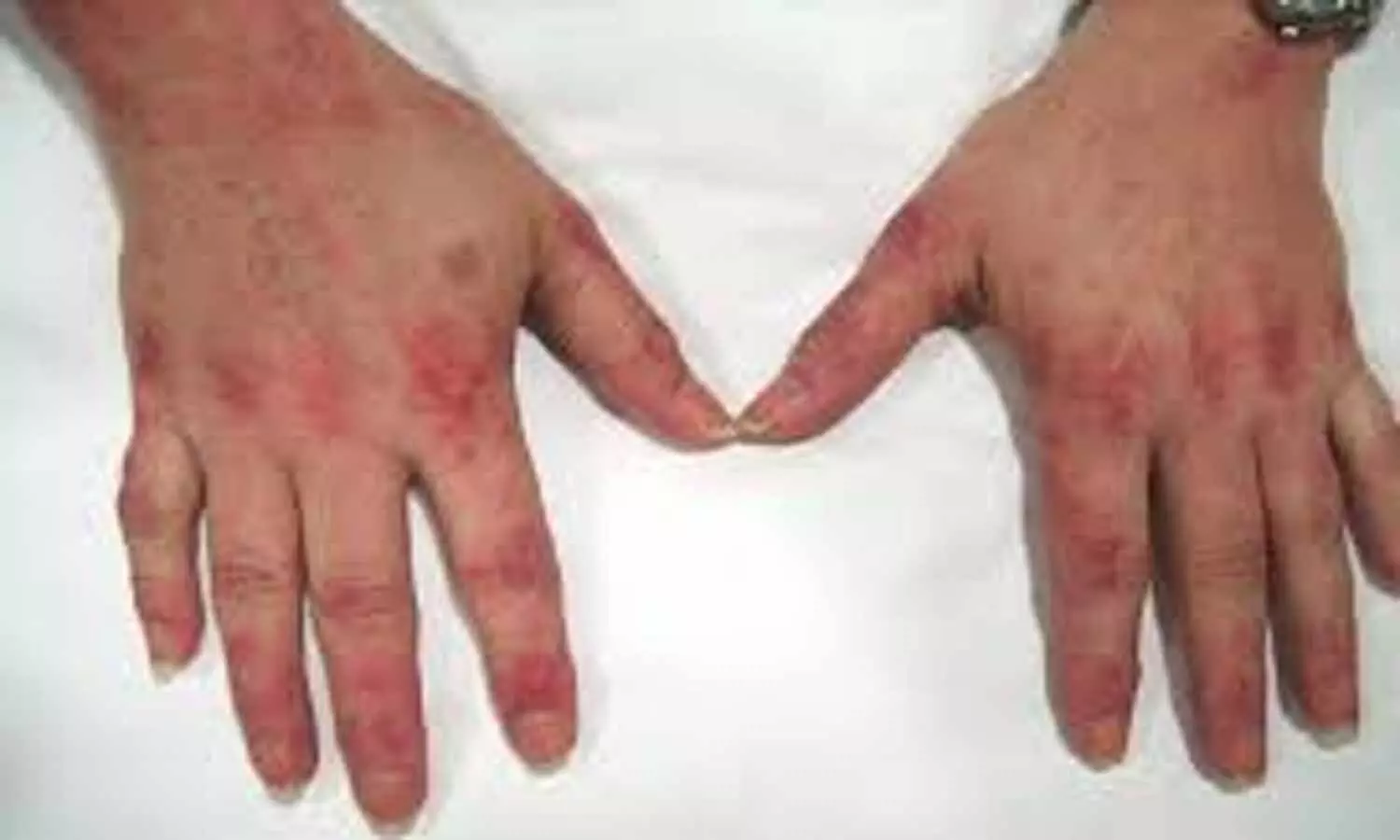 UK: Idiopathic inflammatory myopathy (IIM) patients are at an increased risk of cardiovascular (CV) events similar to those found in rheumatoid arthritis (RA) with a greater excess risk during the first 5 years following the diagnosis, finds a recent study.
The study, published in the journal Clinical Rheumatology, calls for the development of guidelines on the assessment and management in IIM to take into account cardiovascular risk in IIM. This would help in reducing otherwise high mortality in IIM patients despite immunosuppressive treatment, with cardiac disease being a major cause of death.
Several connective tissue diseases and chronic inflammatory disorders are known to increase cardiovascular disease (CVD) risk secondary to accelerated atherosclerosis. Traditional risk factors for atherosclerotic vascular disease do not fully explain this increased CVD risk. Chronic systemic inflammation is thought to play an important role in accelerating the atherosclerotic processes.
Cristina Párraga Prieto, Centre for Rheumatic Diseases, King's College London, London, UK, and colleagues estimate the incidence of CV events in IIM compared to patients with RA and the general population. To explore the contribution of traditional CV risk factors to any difference observed.
The researchers conducted a retrospective matched population-based cohort study using UK Clinical Practice Research Datalink (CPRD) from 1987 to 2013. The incidence of CV events was calculated for each cohort over time and compared using Cox proportional hazards models. A total of 603 patients with IIM 4047 RA and 4061 healthy controls were included.
Key findings of the study include:
The rate of CV events in IIM was significantly greater than healthy controls [hazard ratio (HR) 1.47] and remained significant after adjustment for CV risk factors [HR 1.38].
Risk was similar between IIM and RA [HR 1.01].
The rate of myocardial infarction [HR 1.61] but not stroke [HR 0.92] was significantly greater in IIM compared to healthy controls.
After the first 5 years, the rate of CV events for RA remained significantly greater compared to the control group, but appeared to return to that of the healthy controls in the IIM group.
"IIM is associated with an increased risk of CV events in the first 5 years after diagnosis similar to that of RA. Beyond 5 years, the risk appears to return to that of the general population in IIM but not RA," concluded the authors.

The study, "Similar risk of cardiovascular events in idiopathic inflammatory myopathy and rheumatoid arthritis in the first 5 years after diagnosis," is published in the journal Clinical Rheumatology.
Source : Clinical Rheumatology