Over 60 percent of women anaemic in West Bengal: NFHS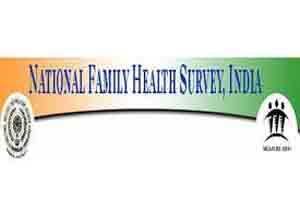 Over 60 per cent women in the age group of 15 to 49 years in West Bengal are anaemic, says the latest National Family Health Survey (NFHS-4). In total, 62.5 per cent of women in the age group of 15-49 years were anaemic, the NFHS-4 (2015-2016) revealed.
This was a slight decrease from 63.2 per cent as was reported in the third edition of NFHS (2005-2006). The percentage of pregnant women in the age group  of 15-49 years who were anaemic was 53.6 per cent while the percentage of anaemic women in the non-pregnant population in the same age group was 62.8, the survey said.
In addition, the survey showed more than half the children under five years were still anaemic in the state. As per recent NFHS findings, anaemia in children was found to have decreased marginally across most of the states, but still remains worryingly widespread, said NGO Child Rights and You in a statement.