After losing 31 kgs, Ghaziabad physiotherapist wins beauty pageant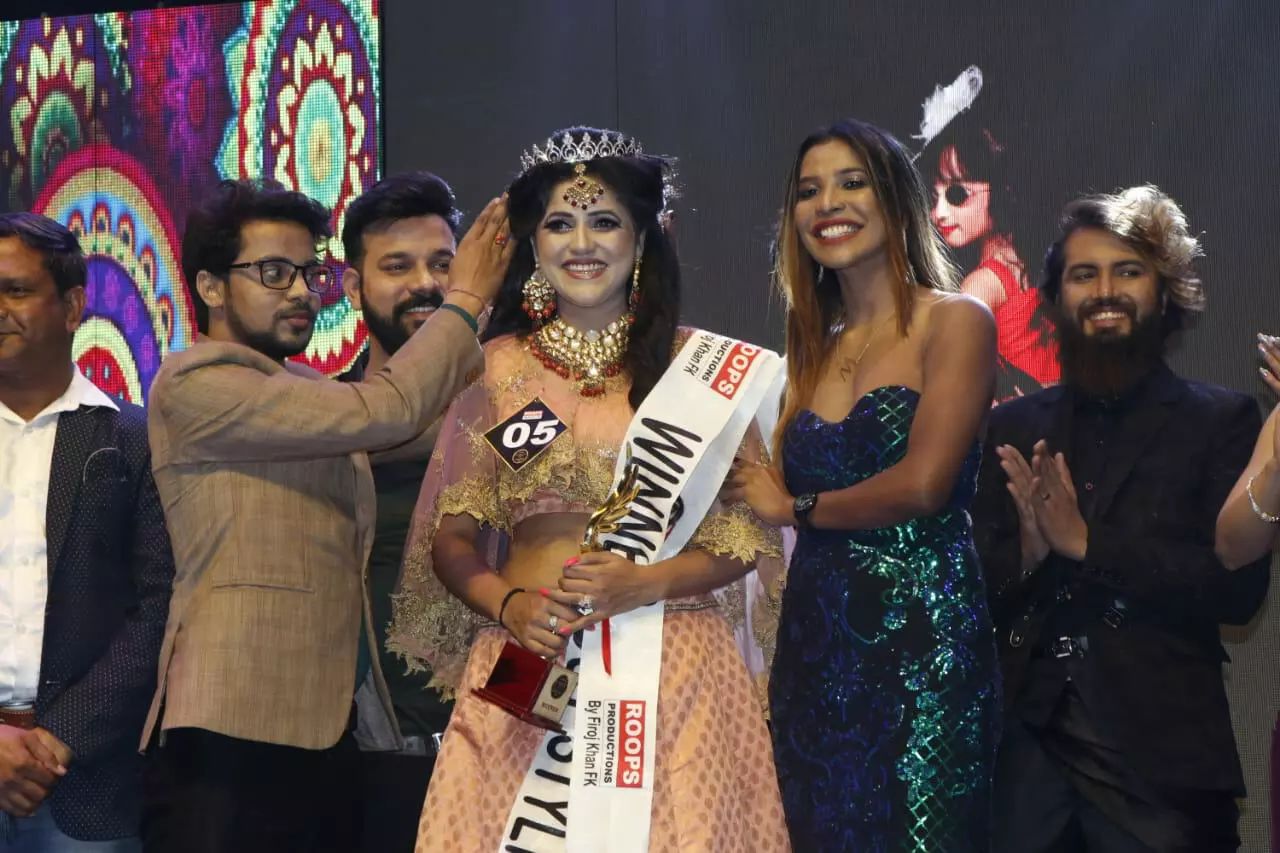 Ghaziabad: Neha Singh, a physiotherapist, from Ghaziabad, was declared the winner of Mrs. India 2020 in the star-studded grand finale of "Mr, Miss and Mrs. India 2020", held under the banner of Roop Productions in Jhansi on the night of 18th December 2020.
Her journey of hard work and dedication towards her goal started after the birth of her son two years ago. Today she sports an incredibly toned physique and has lost around 31 kgs of weight.
Speaking about her inspirational weight loss journey after pregnancy, she said "When I delivered my son 2 years back, I weighed a whopping 78kgs.I never thought I will ever get back in shape. But I had a goal in my mind. I worked hard tirelessly to shed off those extra kilos and today my weight stands at a healthy 47 kgs"
Neha Singh competed with over 100 participants from all over the country. The members of the jury comprised Mia Lakra (MTV fame), Allen Monterio, Gopika Dhupar among others. The participants were judged on various parameters of beauty and mind.
Married to an Air India official and mother to a 2-year-old son, Neha is perfectly juggling her profession, family life with her passion for pageants. Hailing from Ghaziabad she completed her education in physiotherapy from Adhunik College, Choudhary Charan Singh University, Meerut.
Talking about her journey from being a physiotherapist to a fashionista on-ramp, Neha said she was always fascinated by the world of fashion and it was her childhood dream to walk the ramp. First studies and then family life kept her busy. But when an opportunity knocked at her door she found the biggest support in her husband who took full charge of her responsibilities towards family and kid. "I have reached here only because of my family" she adds.
On her professional life after the pageant, she says it's hectic as she is trying to strike a balance between her profession as a physiotherapist and her new modeling assignments. She is an ardent reader, dancer, travel enthusiast, and chess lover.
She wishes to inspire more married women who have given up their passions for some or the other reasons.
When asked about a piece of advice for other women she said "If you want to be successful, your desire for success should be greater than your difficulties. Believe in yourself and your abilities. Start wherever you are, with whatever you have in your hand. There is no limit to what you can achieve with hard work."