A rare case of giant vallecular cyst with impending respiratory failure: BMJ case report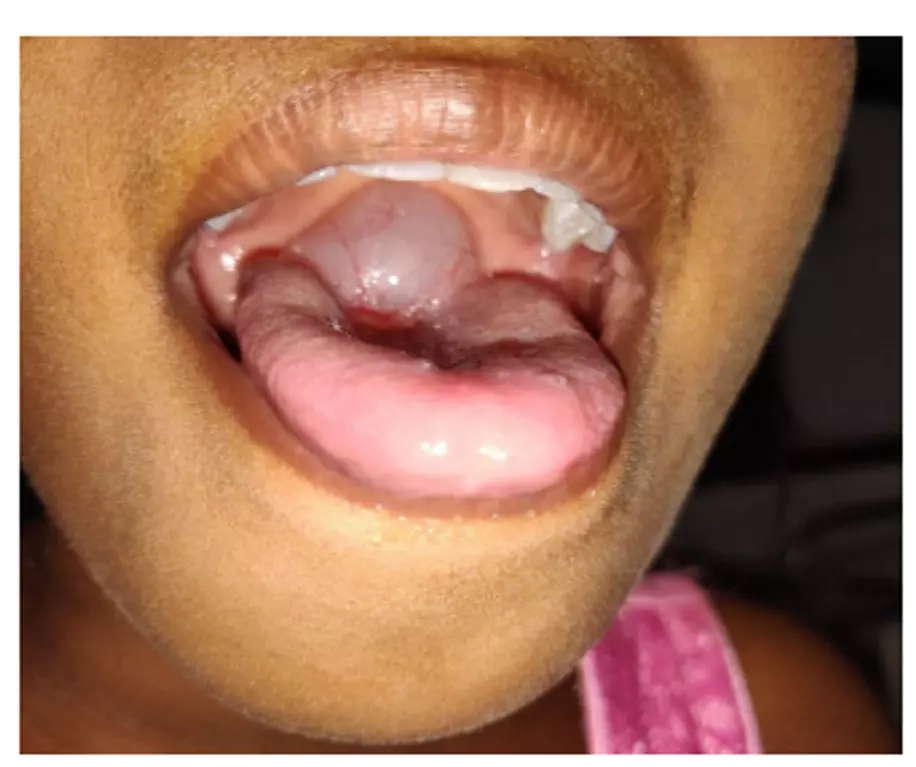 A very rare case of giant vallecular cyst was reported by researchers from JIPMER,India in BMJ pediatrics.
A 7 year old girl child presented with history of dysphagia. Upon examination a smooth cystic swelling was noted in the base of the tongue obscuring oropharyngeal isthmus, hence a clinical diagnosis of vallecular cyst was made. Considering its anatomical location a difficulty in intubation was anticipated.
Child was posted for surgical excision of cyst. As child was apprehensive, she was preoxygenated for 3 minutes and induced with sevoflurane with mask ventilation. Gradually child developed desaturation with cyst obstructing glottis completely. Intubation was attempted but it was impossible with cyst unruptured. Hence with the help of Magill's forceps , cyst was lifted up and almost 2ml fluid was aspirated making airway open and endotracheal intubation was successful.Subsequently under general anaesthesia, the cyst was noted to be arising from lingual surface of epiglottis and the base of cyst was cauterized, sac was excised. Histopathological examination of excised sac confirmed the clinical diagnosis of vallecular cyst.
The vallecular cyst is formed due to an obstruction in the collecting duct of a submucosal gland thereby causing accumulation of mucus within. Being a rare entity the exact incidence is not known. They tend to occur in any part of oropharynx with most common site being base of tongue and vallecula. Most of the time, cysts are asymptomatic however they can cause upper airway obstruction leading to stridor and respiratory failure.Therefore surgical excision is treatment for large cysts.However marsupialisation via coblation has been treatment of choice for vallecular cyst.
Authors conclude-" Aspiration of the cyst must be followed by definitive management such as excision of the cyst as aspiration alone leads to a higher chance of re-accumulation of the fluid."
Spurce: BMJ
Source : BMJ pediatrics